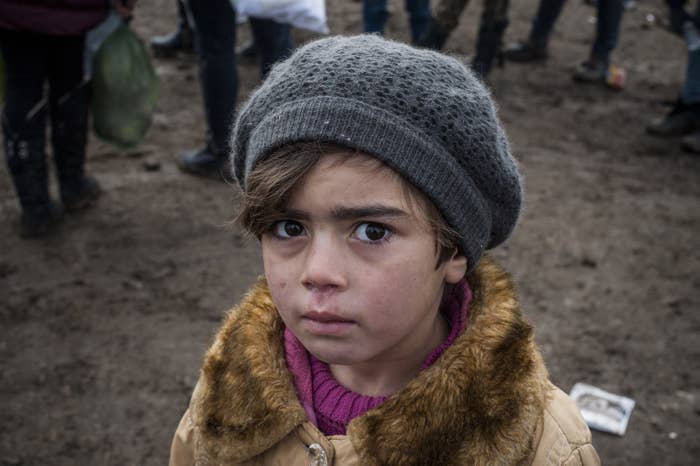 Hundreds of unaccompanied child refugees will be left sleeping rough in Europe this winter after a High Court ruling rejected a charity's bid challenging the government's cap on the Dubs scheme.
Help Refugees, a British charity that had been heavily involved in rescuing children from the Calais jungle last summer, said it was "bitterly disappointed" by the ruling and would be appealing the decision.

A Help Refugees spokesperson said they were deeply frustrated and angry with the result – but that they would continue fighting for the children's rights.
"As we approach winter in the cold months there are going to be thousands of unaccompanied child refugees who are going to be facing another winter in Europe completely on their own, many without any form of shelter, any form of protection," Tom Steadman told BuzzFeed News.
"Last year people died in Serbia and Greece, and the exact same situation seems to be occurring again, and no-one seems to have learnt their lesson. The only difference in Calais is that no-one has shelter over their heads, now everyone is sleeping rough."
"There are young unaccompanied children sleeping rough in Europe completely unprepared for the coming winter," Josie Naughton, founder and CEO of Help Refugees, said in a statement to BuzzFeed News.
The Dubs amendment, championed by former child refugee Lord Alf Dubs who escaped the Nazis on the Kindertransport, proposed accepting 3,000 unaccompanied child refugees during the peak of the European crisis.
The government eventually agreed to take just 350 children – later increased to 480 after a legal challenge.

Help Refugees sought to force the Home Office to abandon this cap, allowing more children into the UK, and arguing that the government had acted illegally on four counts as it implemented the Dubs Amendment.
They claimed that firstly there had been no proper consultation; secondly, the number of children to be taken was arbitrary and bore no relation to local authorities actual capacity; thirdly, the Home Office acted slowly leaving children stranded in Greece and France; and finally, that children who were being considered for relocation had been denied fundamental safeguarding rights.
The High Court found against the charity on all counts.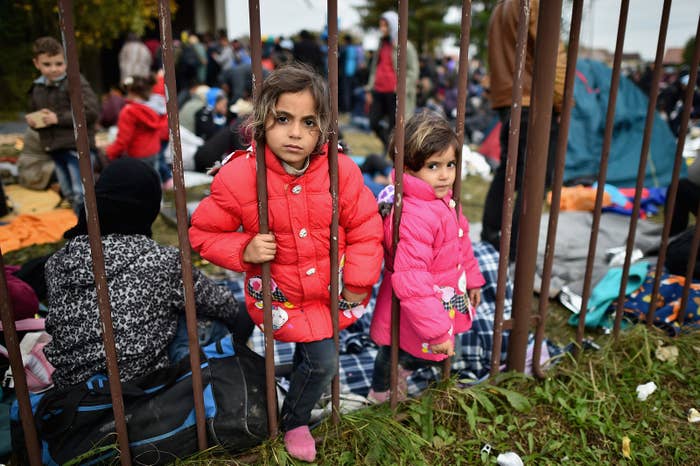 Speaking after the ruling, Dubs said the decision was "extremely disappointing". In a short statement to BuzzFeed News, he said he would continue working with Help Refugees to "make sure Britain does the decent thing and help our fair share of lone child refugees."

Rosa Curling, spokesperson for lawyers Leigh Day who are representing Help Refugees, said their clients continued to believe "the way in which the Dubs amendment has been implemented is seriously defective."
Since the destruction of the Calais refugee camp in France, children who were living there have been forced to sleep rough, leaving them incredibly vulnerable to abuse and exploitation, according to humanitarian workers.
Earlier this year European Union officials warned of horrendous conditions in Greece and Italy, where many children also remain stranded.
"The amount of child abuse, rape and smuggling that is going on is horrific," Claude Moraes, chair of the European parliament's justice and home affairs committee, told the Guardian in April. "If the EU is to have any sort of value it has to care for unaccompanied minors when they arrive in Europe."

A spokesperson for the Home Office said the ruling confirmed the government's actions were lawful, and that they "remain committed" to transferring 480 children.
"We have accepted further referrals this year and transfers are ongoing. We will continue to work closely with EU partners and local authorities to transfer eligible children here quickly and safely.
"In addition, our wider focus remains helping those in need of international protection in the region, which is why we have committed to resettle up to 23,000 refugees from the region – almost 9,000 are already rebuilding their lives in the UK - and pledged £2.46bn to the humanitarian response to the Syria conflict," the spokesperson said in a statement to BuzzFeed News.