An emotional election hustings saw candidates from the Conservatives and Labour, as well as a Liberal democrat peer questioned by members of the disabled community on Tuesday afternoon.
Conservative Penny Mordaunt, minister for disabled people; Labour's Kate Green, formerly shadow equality minister; and Lib Dem peer Baroness Sal Brinton answered questions at the only national disability hustings, ahead of the election.
"Do you think it's acceptable that a nappy is deemed a suitable substitute for night-time care? A simple yes or no will do," Penny Kemp, 68, from Kent, asked the politicians.

"No, it is not," Mordaunt responded. "I will always try and find the person who made the decision and ask them what they want for their loved one or themselves. I think that whatever sector you work in if you are providing those kind of services, that is the kind of question that should guide every decision you make."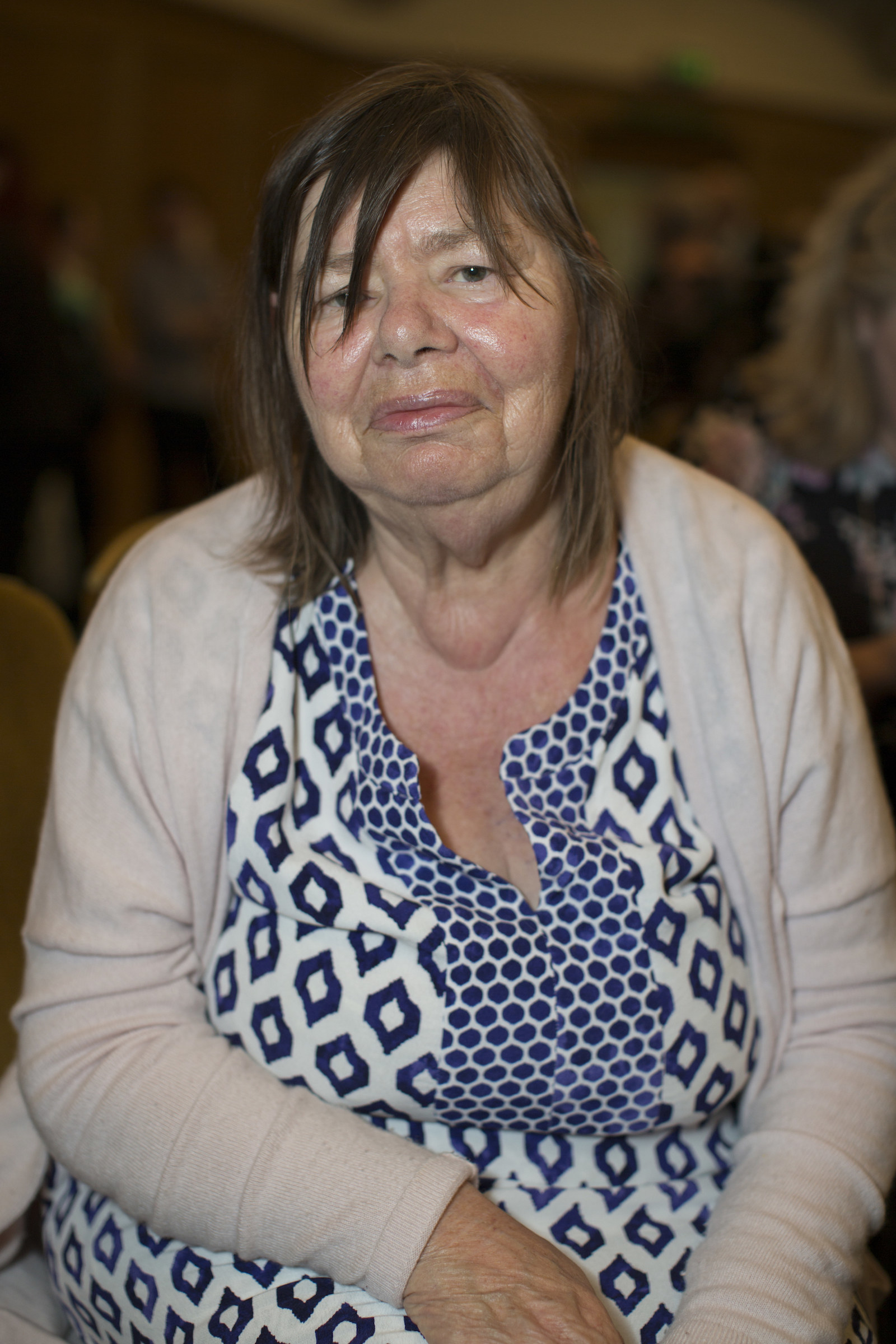 "They don't realise what they are doing to people," Kemp told BuzzFeed News afterwards. She said she was unimpressed by Mordaunt's response.
"She didn't tell us what she'd actually done and she's been in there for 10 months, and did we hear anything concrete? No."

Kemp, who has Parkinson's, said a disabled friend of hers who lived in the Conservative borough of Hounslow was facing having her night-time care-package cut. "It was terrible," Kemp said. "I tell you what she had to do: She stripped off and asked them if they wanted to see her defecate, urinate. She was in tears.
"You have got to change the system, and it's a question of priorities. You can do it. I don't think it's as difficult as they all say."

Few of those listening appeared impressed with Mordaunt's responses.
Paul and Michelle Fawcett, both 38, had travelled down from Northumberland to listen to the candidates. Paul, who suffers from severe epilepsy, had his welfare removed nine months ago – after he suffered a seizure during his assessment.
"The assessor panicked and ran out of the office and asked for Michelle, who was heavily pregnant at the time, to deal with me," he told BuzzFeed News.
"They don't treat you as if you are a person, you're a number and that's all," Michelle, his wife, said. "They don't understand. She doesn't know anything about epilepsy, she doesn't know anything about our lives. If we're trying to explain that in eight minutes while he's having seizures, it's impossible."
Mordaunt pledged to invest in social care to make it work for disabled people, and said the "tough decisions" made by the Tories would place responsibility with the individual, not the state.
Her pledge didn't appeal to Vanessa Bobb, a 48-year-old mum to an autistic boy from north London. "A lot of it was very waffly," Bobb told BuzzFeed News. "They're [Conservatives] not thinking about disability, they think they should just get on with it. She's not answering the question, and she's just diverting away from it."
Bobb, whose son is on the higher end of the spectrum and who has struggled to gain adequate funding to help him, said: "People with disabilities need to be at the forefront because no one has a voice for them."
The hustings comes after controversy over the Conservative manifesto. Over the weekend it emerged that the party had yet to release any form of accessible manifesto. Both Labour and the Liberal Democrats had previously released ones.
In a statement, the Lib Dems condemned the lack of an accessible manifesto. "Theresa May has shown she just isn't addressing concerns over disabilities and is continually taking people for granted," former equalities minister Jo Swinson said. "People don't have to settle for this cold, mean-spirited vision of Britain."
Following an outcry, the Conservatives did release some forms of accessible manifestos – but have failed so far to produce one in British Sign Language (BSL). Members of the Deaf community used Twitter to question why they were being excluded, using BSL.
Part of Ben J. Fletcher's message, above, which he translated when messaged by BuzzFeed News, was that Deaf people were keen to understand the Conservative party's policies and vision but were unable to because of the lack of a BSL manifesto.

"Deaf people (and Deaf children) have had a very poor-quality education," he signed, "which means that their English skills are very basic. Their only access to information is through British Sign Language."
He said it was frustrating that Deaf people had been removed from the discussion and that the spirit of the online protest was to "give the Conservatives a taste of their own medicine".
This is the transcript of Abigail Gorman's message, above:

The Conservatives keep saying they want a strong and stable Britain. They want everyone to participate, work and create a strong economy. If that's the case, why are they imposing limits to how much we can get for Access to Work? Reducing the amount will make it harder for Deaf people to pay for interpreters, meaning they'll have to quit their jobs. Do you think that's fair?

Another thing I wanted to bring up was their reason for not being able to provide a BSL translation for the manifesto. Time constraints. It only takes a day to do it. It's doable.

By the way, do you know about the UNCRPD? It stands for the United Nations Convention on the Rights of Persons with Disabilities. Take a look at Article 29 of the Convention. You do know that you're in clear violation of the convention by refusing to provide accessible materials. Well done.
Gorman told BuzzFeed News it was "disappointing that in this day and age, we're still fighting to get access. In their manifesto, they talk about wanting to see attitudes to disability shift, and yet it's their attitudes that's creating barriers for us".
Despite the protest, the Conservative website still said a BSL version of the manifesto would be "available shortly".
BuzzFeed News has contacted the Conservative party for comment.