Pluto The Dog's Face Has Appeared On Pluto The Planet
Move over, Man in the Moon! Pluto's on Pluto.
Early today, NASA shared some amazing new photos of everyone's favorite dwarf planet, Pluto.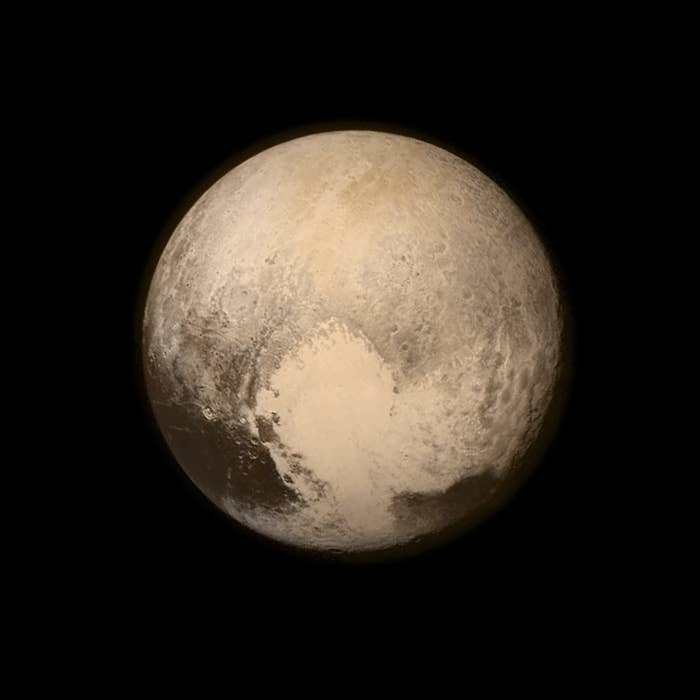 While this was the closest to Pluto that anyone's ever seen, there was something eerily familiar about it's surface.