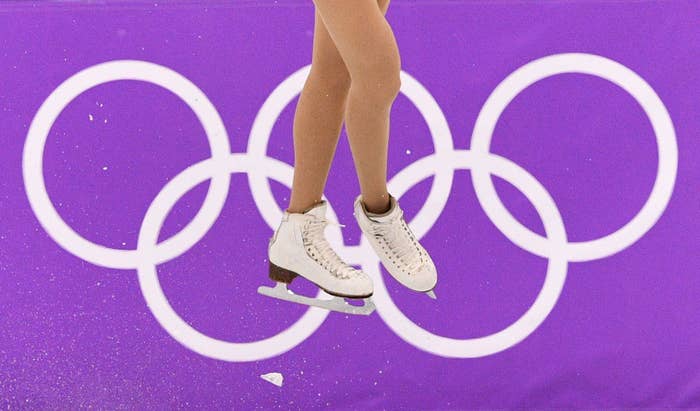 After years of concern that judges were favoring skaters from their own country, the International Skating Union has passed a resolution banning national bias.
In a BuzzFeed News investigation this past February, more than 20 current and former judges, skaters, and coaches cited national bias as a widespread concern. And an exclusive data analysis found that 16 out of 48 judges who scored the 2018 Winter Olympics showed a pattern of home-country preference so strikingly consistent that the odds of it occurring by random chance are less than 1 in 100,000.
In recommending that its members approve the new proposal, the skating organization's leadership said that "national bias is a critical issue" and should be addressed in the sport's constitution.
The International Skating Union, or ISU, is responsible for monitoring both figure skating and speed skating, but in a departure from other sports, it does not select judges for competitions. Instead, each national delegation decides which judges to send, an arrangement that critics say gives them an incentive to score their country's skaters higher.
According to the new resolution, at high-level competitions, an independent panel will now evaluate scores for "suspected [national] bias." The panel already evaluates the scores for unspecified anomalies.
The resolution was introduced by the Royal Dutch Skating Association and considered at this year's ISU Congress in Seville, Spain, where member countries may vote to change or modify the sport's regulations.
Higher home-country scores do not in and of themselves prove that a judge is purposely trying to raise a skater's standing. Other factors could be at play, such as a judge's preference for a regional style of skating.