13 Photos That Prove The Rain Can't Beat The Notting Hill Carnival
Rain? Rain schmain.
1.
Well, the heavens opened on the Notting Hill Carnival today.
2.
But everyone stoically – Britishly – remained resolutely chipper in the face of the bad weather.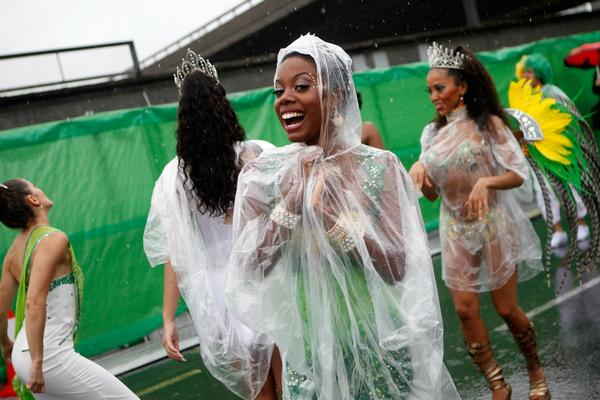 3.
These drummers clearly thought a little rain never hurt anyone. 4.
This lady: a shining symbol of British indomitability. 5.
This float: damp but delightful. 6.
This lady: half-glam, half-utilitarian, and ALL BRILLIANT. 7.
This brave soul: unflappable during the downpour. 8.
These ladies: soaked but still smiling. 9.
These ladies: drenched from their feathers to their silver boots, and LOVING IT. 10.
These police...people: damp but not defeated. 11.
In all, everyone seemed to have a wonderful time despite the plummeting temperatures and rain-soaked streets.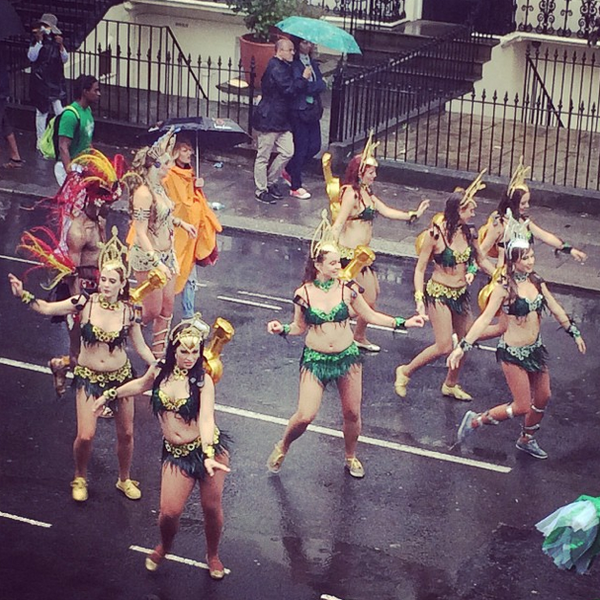 12.
I mean, look at this chap. 13.
Well, almost everyone.