Behold, The Most Awkward Moment In TV News
This hurts.
Channel 9 Melbourne weather presenter Rebecca Judd is about to take some time off on maternity leave. Good on her.
Aaaand here's the breakdown.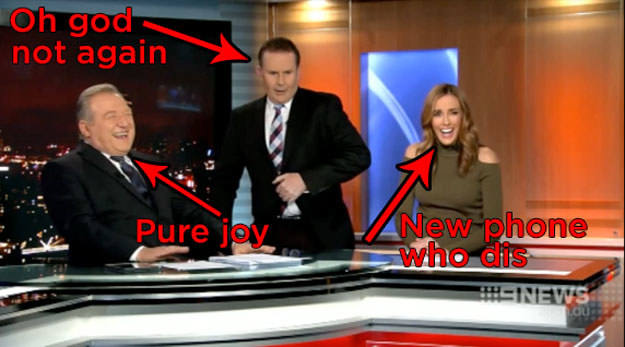 On Instagram, Judd said things "didn't go to plan", backing it up with a classic cry-laugh emoji.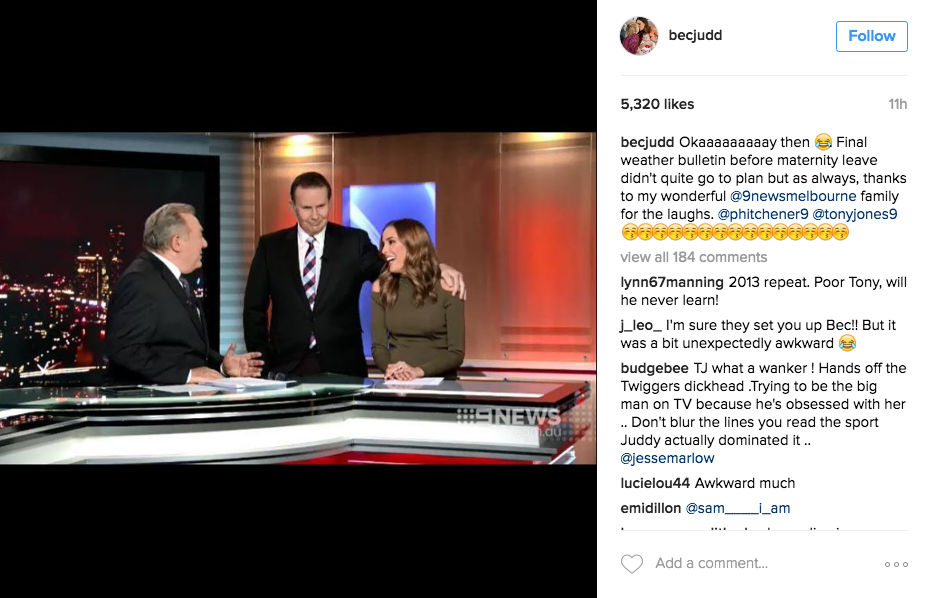 While her colleague, Tony Jones, could only say one thing.