All was quiet at 3.20am on Monday April 20 in the emergency department waiting room at Hamilton Base Hospital in country Victoria, when a surprise visitor dropped by.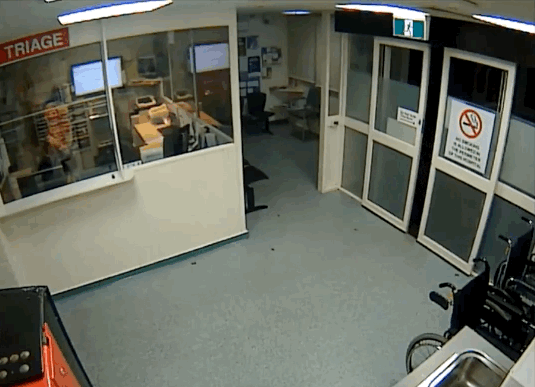 The koala, probably from a nearby park, just thought he'd drop in to say hello to the emergency department staff who were in the middle of a slow night shift.
"The staff there aren't really used to getting visitors of the four-legged variety so they got quite a shock", Western District Health Service CEO Rohan Fitzgerald told BuzzFeed News. "But they just kept an eye on him and let him go and have a look around."
Mr Fitzgerald says the koala just explored the waiting room and couldn't have gotten near any sick or sleeping patients.
And he was perfectly polite, too. Look how he sits and waits for the door to open.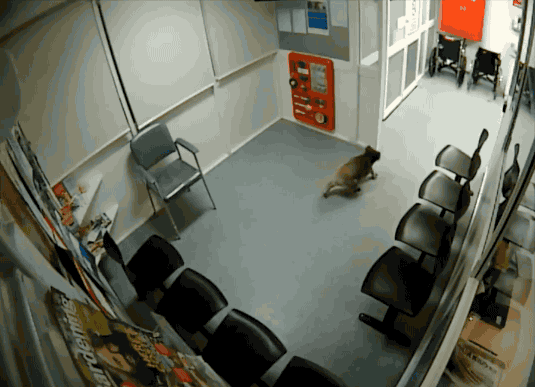 After poking around for a few minutes, the little fella saw himself out. Probably heading back to see the family and tell them all about his big adventure.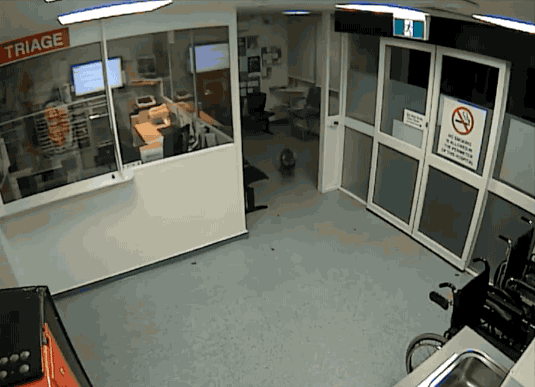 Staff at the hospital have named him after Aussie childhood favourite Blinky Bill, thanks to his "inquisitive nature."