Take a quick look at the Tourism Australia website and social media channels and you'll find all of the things you'd expect from the Great Barrier Reef: glossy photos of divers, happy turtles, and coral. Lots of coral.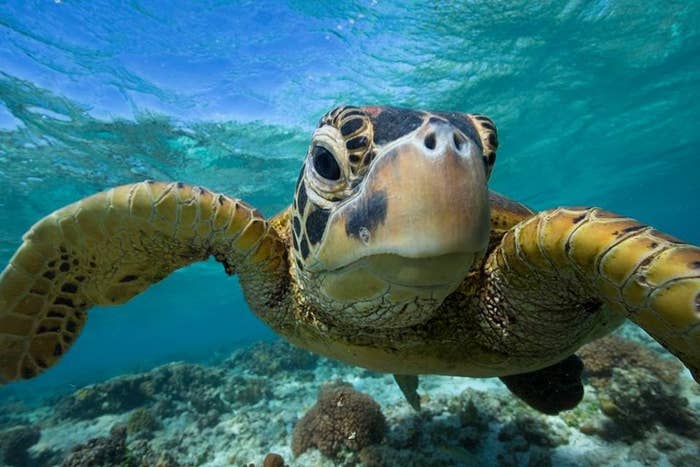 But the Australian government has been working hard to make sure you don't see just how badly damaged by climate change the reef has become.
It turns out the Aussie government intervened in a draft Unesco report on climate change and world heritage sites to make sure all references to Australia were scrubbed out.
The Guardian reports that the federal Department of Environment intervened because it feared the report would damage the reef tourism industry, which generates $5.4 billion a year for Queensland's economy.
In a statement to BuzzFeed News, a department spokesperson confirmed the intervention but denied that environment minister Greg Hunt had any knowledge of it.
"The department expressed concern that giving the report the title 'Destinations at Risk' had the potential to cause considerable confusion," the spokesperson said. "The department was concerned that the framing of the report confused two issues – the world heritage status of the sites and risks arising from climate change and tourism."
If you're wondering why the government might not want people to know about the effects of climate change on the reef, it's probably because of this.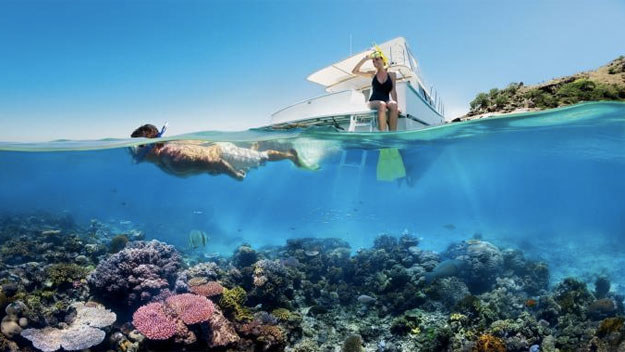 The Great Barrier Reef is in the midst of the biggest environmental crisis in recorded history. Scientists say only 7% of the 2,300km-long reef has been left unaffected by a massive coral bleaching event caused by climate change.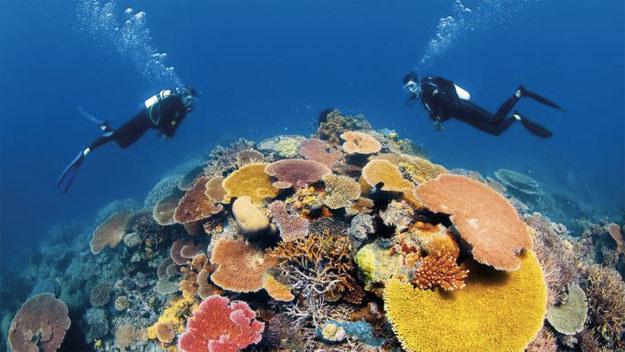 Coral bleaching occurs when abnormal water conditions such as rising temperatures cause the coral to expel tiny photosynthetic algae called zooxanthellae, turning the coral white.
Scientists from the National Coral Bleaching Taskforce, a federal government–funded initiative devoted to researching the reef, fear that half of the coral may be dead.
The Greens hit out at the department for censoring the report, saying the solution to the reef crisis isn't to sweep it under the rug.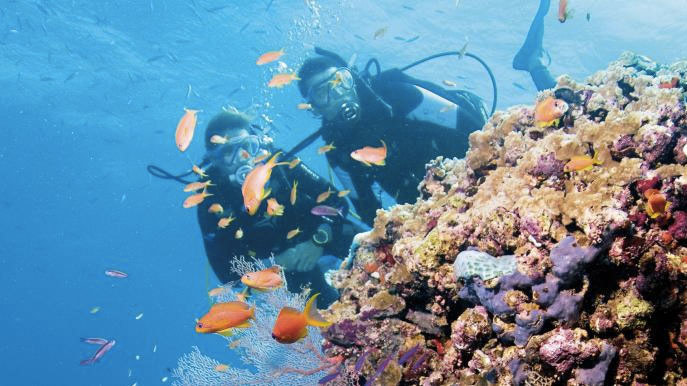 "The Turnbull government will stop at nothing to cover up the devastating impact its inaction on global warming is having on our World Heritage Areas like the Great Barrier Reef," Greens environment spokesperson senator Larissa Waters said.
"The solution for saving the reef and for saving the tourism industry it supports are one and the same. We need a healthy reef for a healthy tourism industry and that means actually dealing with global warming, rather than ignoring it."
The uncensored draft report, which has been published by Guardian Australia, states:

"The biggest long-term threat to the GBR today, and to its ecosystems services, biodiversity, heritage values and tourism economy is climate change, including rising sea temperatures, accelerating rates of sea level rise, changing weather patterns and ocean acidification."
You can read the whole thing here.