The Adelaide Fringe Festival, one of Australia's biggest open arts festivals began over the weekend. It's a big deal for comedians because it kicks off the year's festival circuit, and that means Fringe reviews matter more than most.
So when veteran comedian Lawrence Mooney received a bad review, he wasn't happy about it.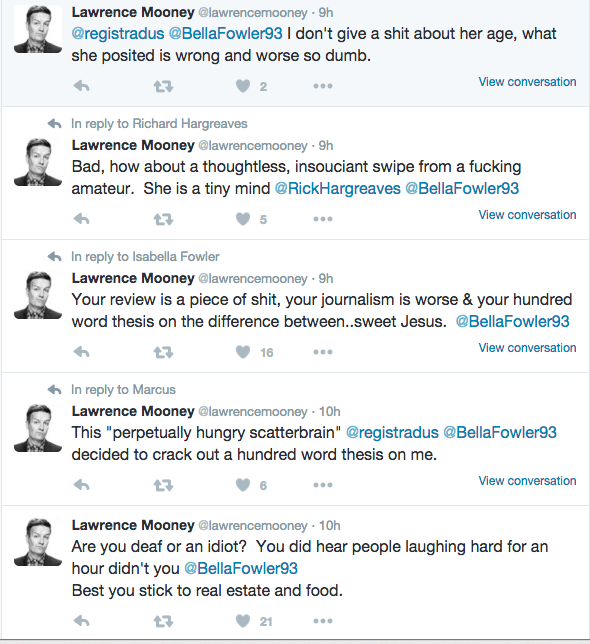 The review, by Adelaide Advertiser journalist Isabella Fowler, said Mooney was "just a funny guy" and not much of a comedian
"While the man with a number of accolades under his belt has an undeniably natural demeanour and commanding stage presence, it seems Mooney's comedic philosophy revolves around the idea that inserting a booming profanity at the end of a frankly unfunny story automatically makes it funny," wrote Fowler.
Mooney, who also hosts Dirty Laundry Live on ABC TV, said the review was a "piece of shit" and asked whether Fowler is "deaf or an idiot".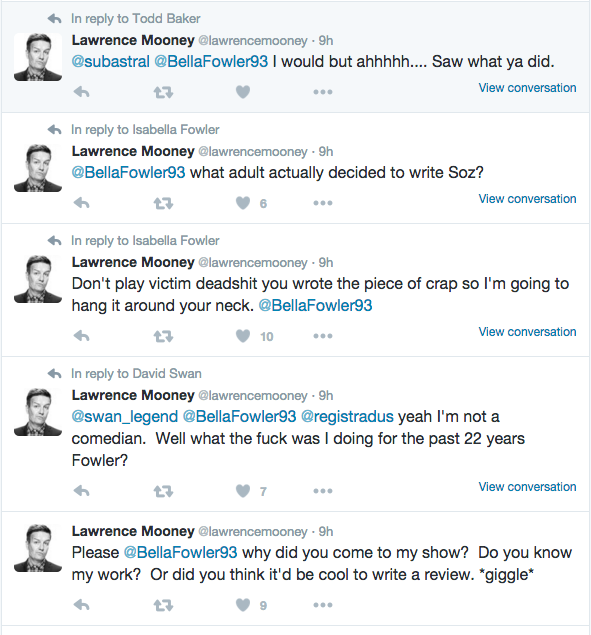 He also called Fowler a "deadshit", a "nong" and a "knob".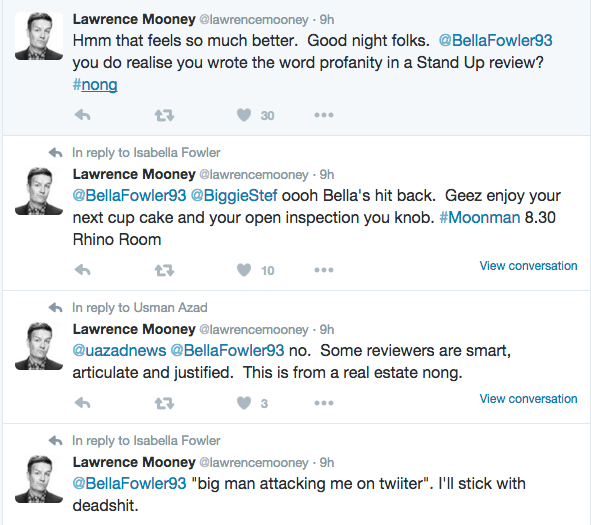 While some Aussie comedians leapt to Mooney's defence.
Mooney told BuzzFeed News he had no regrets over the way he reacted.
When asked what it was about this review that made him so angry, Mooney said it was the "thesis" that he wasn't a true comedian.
"What made me angry was her contention that I'm not a comedian just a funny guy under a spotlight," he said. "I've had much more brutal reviews. The quaint difference between a comedian and a funny guy. I'll leave it there."
The ABC has declined to comment.