The First Submissions Have Been Made To The Senate's Halal Food Inquiry And It's Exactly What You Expect
Drink every time someone says "death cult."
In case you missed it, conservative Australian senator Cory Bernardi got his way last week, instituting an inquiry into third party food certification. (read: Halal food)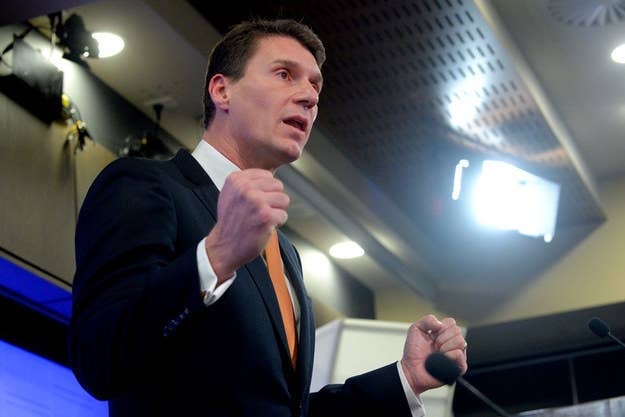 The inquiry got the green light last Wednesday and will also look at kosher food and labelling for genetically modified food.
Less than a week in, three submissions have been made.
The first submission is from a diabetic person, who wants clearer labels and more transparent guidelines on food.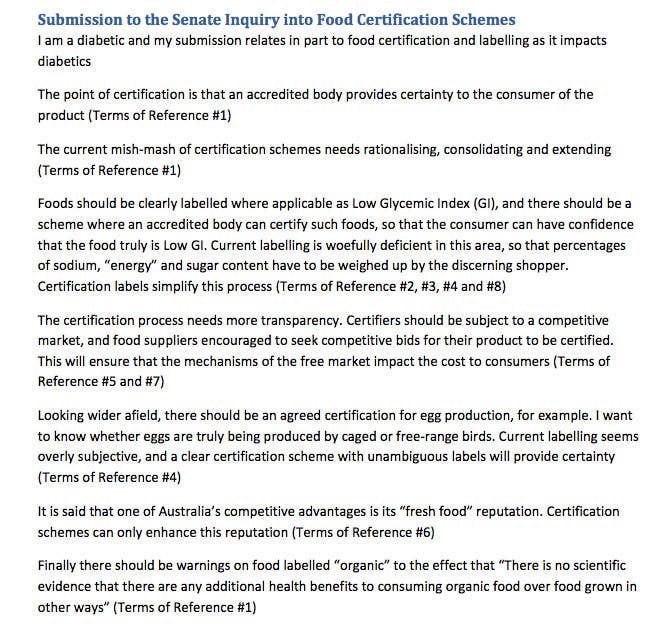 The next submission, written in pink comic sans, says halal certification funds a "death cult."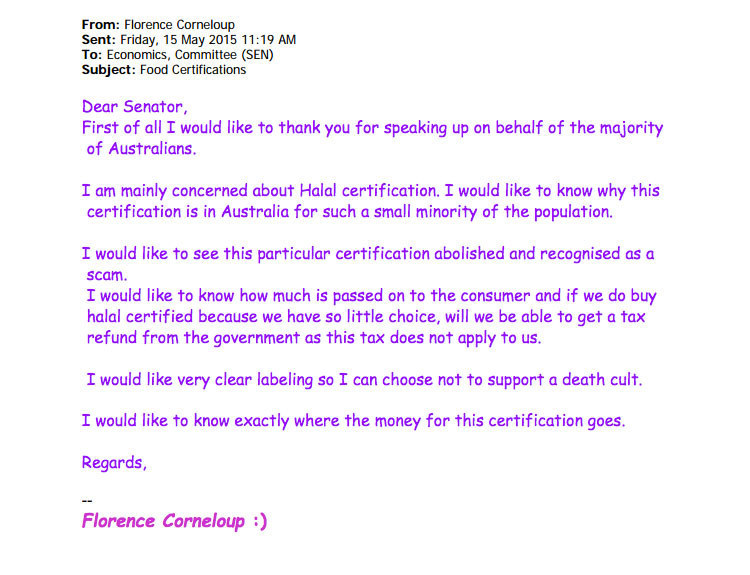 The submitter, Florence Corneloup, would like to see Halal certification abolished. Failing that, Ms Corneloup would like a tax refund from the government for any halal food she buys, because the halal process does not apply to her.
She also signs off with a smiley face, which is nice :)
The third submission comes from a mixed Christian and atheist family, and says the weekly shopping bill is getting more expensive, particularly for staples like bread and milk, because there are none made by "non-religiously certified companies".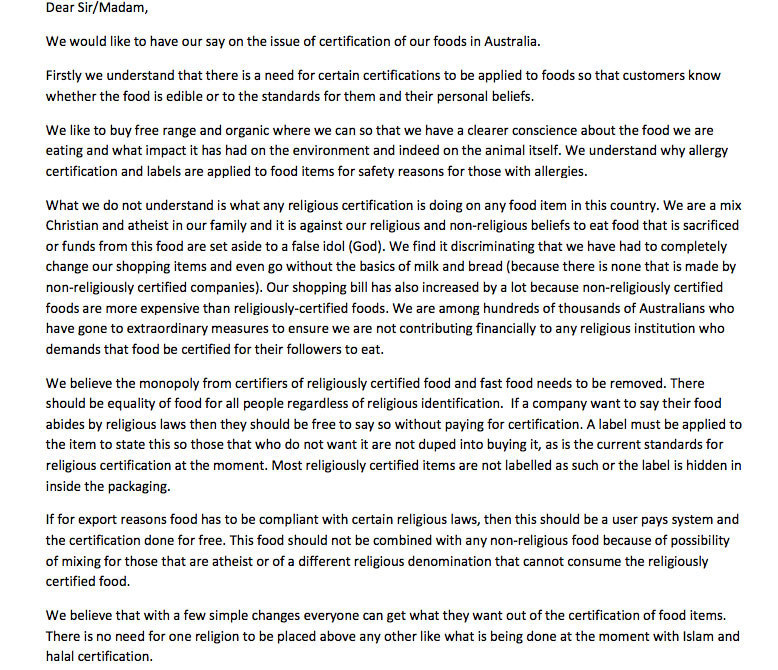 In a statement to BuzzFeed News last week, senator Bernardi said the inquiry was responding to community concerns.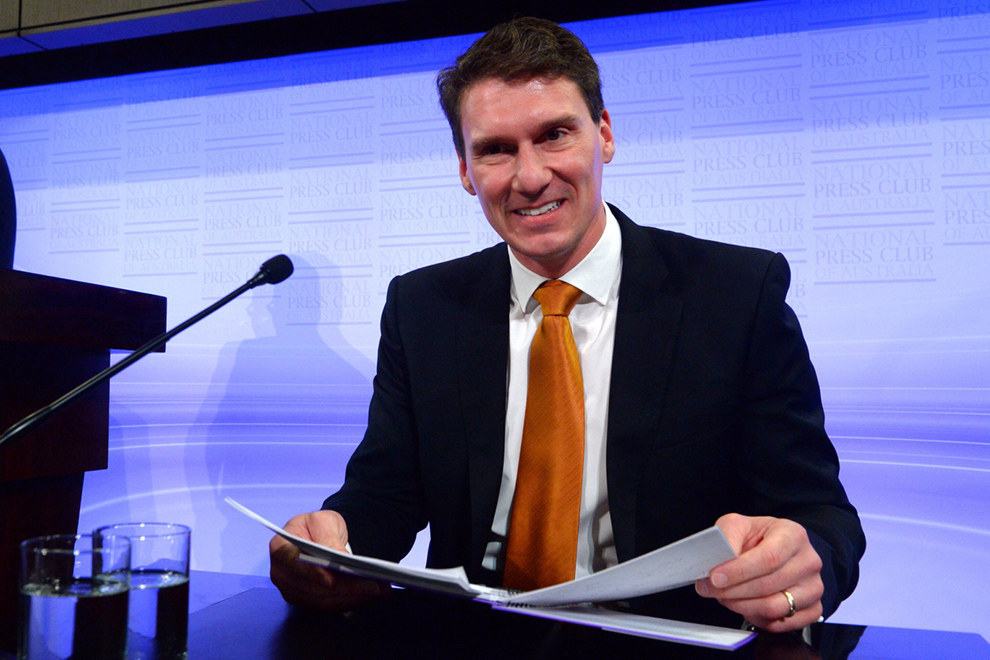 "There seems to be growing community unrest at the proliferation and extent of food certification schemes – most notably, the ongoing campaign in respect to Halal certification," he said.
"I am interested in establishing what the facts are… I hope this inquiry will do exactly that and I encourage all certifiers, concerned citizens and affected food suppliers to contribute to the inquiry."
The right wing senator has been a vocal critic of halal certification for some time. In March he called it "a racket" and suggested that funds were being used to fund terrorist organisations overseas.
"In other countries, halal certification schemes have been used to fund organisations linked to proscribed extremist organisations. We also know it has operated effectively as a religious tariff in order for Australian products to gain entry into certain markets."