Media mogul Rupert Murdoch and former model Jerry Hall announced their engagement Tuesday in the Births, Deaths and Marriages section of one of his newspapers.
The 84-year-old executive chairman of News Corporation revealed his engagement to Hall, 59, in The Times of London. It will be Hall's first marriage and Murdoch's fourth.
"Mr Rupert Murdoch, father of Prudence, Elisabeth, Lochlan, James, Grace and Chloe Murdoch, and Miss Jerry Hall, mother of Elizabeth, James, Georgia and Gabriel Jagger are delighted to announce their engagement," the classified reads.
The couple was spotted on the Golden Globes red carpet on Sunday evening, but Hall didn't appear to be sporting an engagement ring at the time.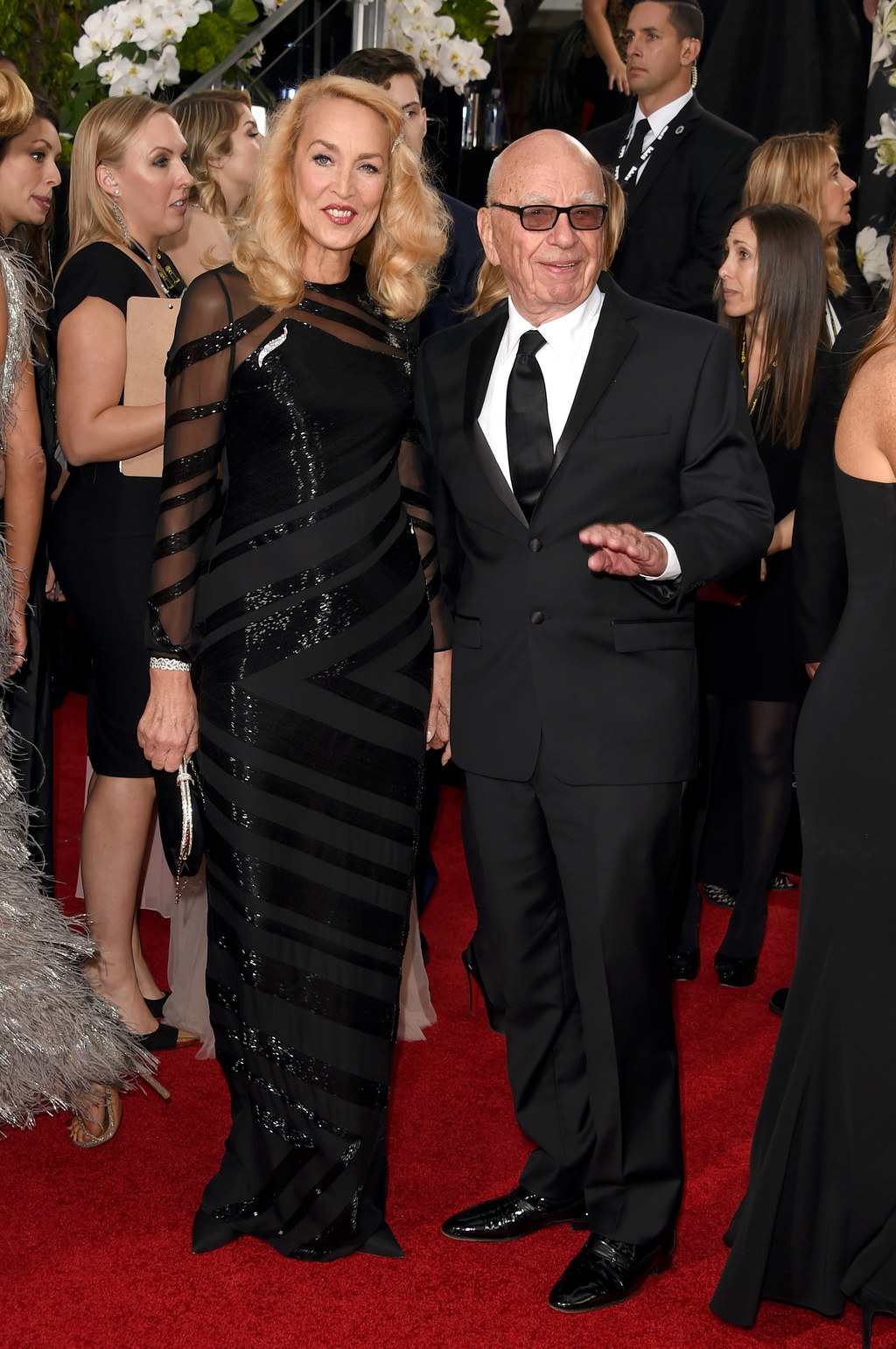 The pair made their public debut during the Rugby World Cup final between Australia and New Zealand at Twickenham last October.