What We Know So Far
It's understood the forces of evil are converging on Sydney. NSW Police have commissioned Dominic, a nine-year-old boy with cystic fibrosis to save the day.
Journalist Hope Joy, of Make A Wish News has been kidnapped
There are reports supervillain Ultron has been spotted in the area
Follow along for live updates
Updates
The city of Sydney is forever grateful, Domenic.
Iron Boy is receiving his well-earned bravery award.
More photos are rolling in of Iron Boy's intense battle with Ultron.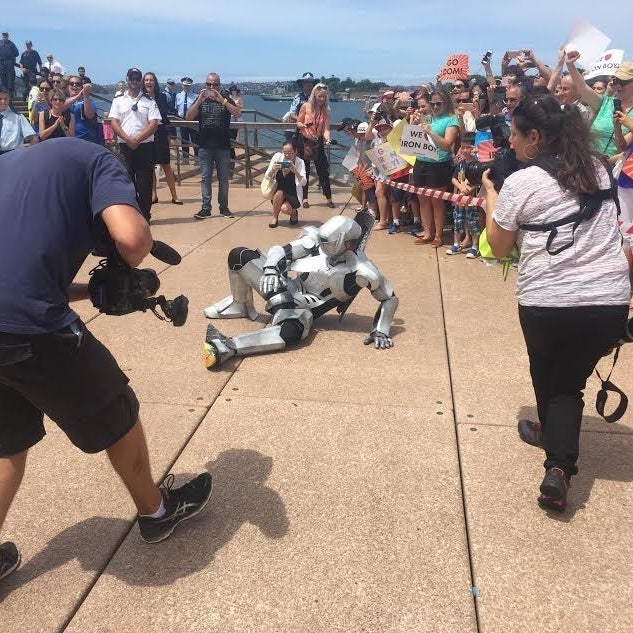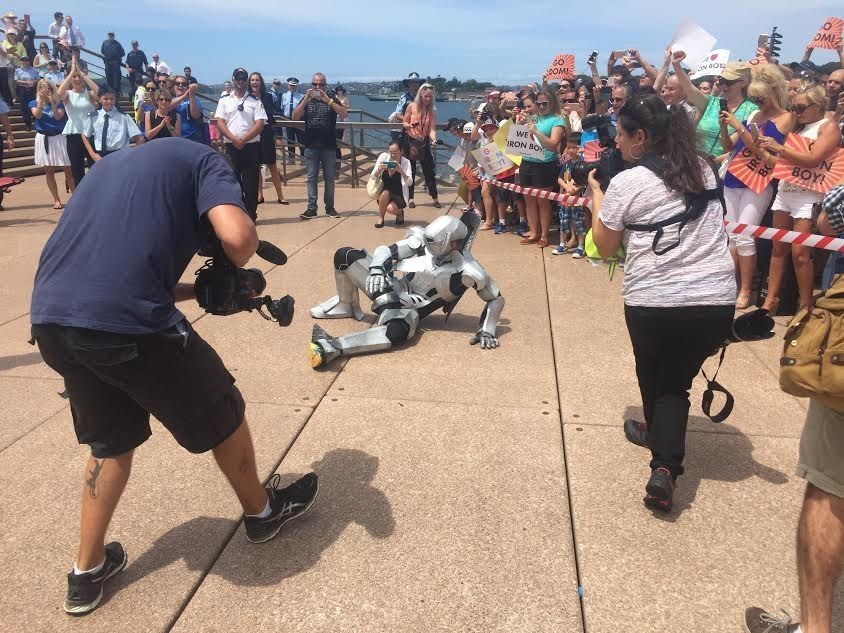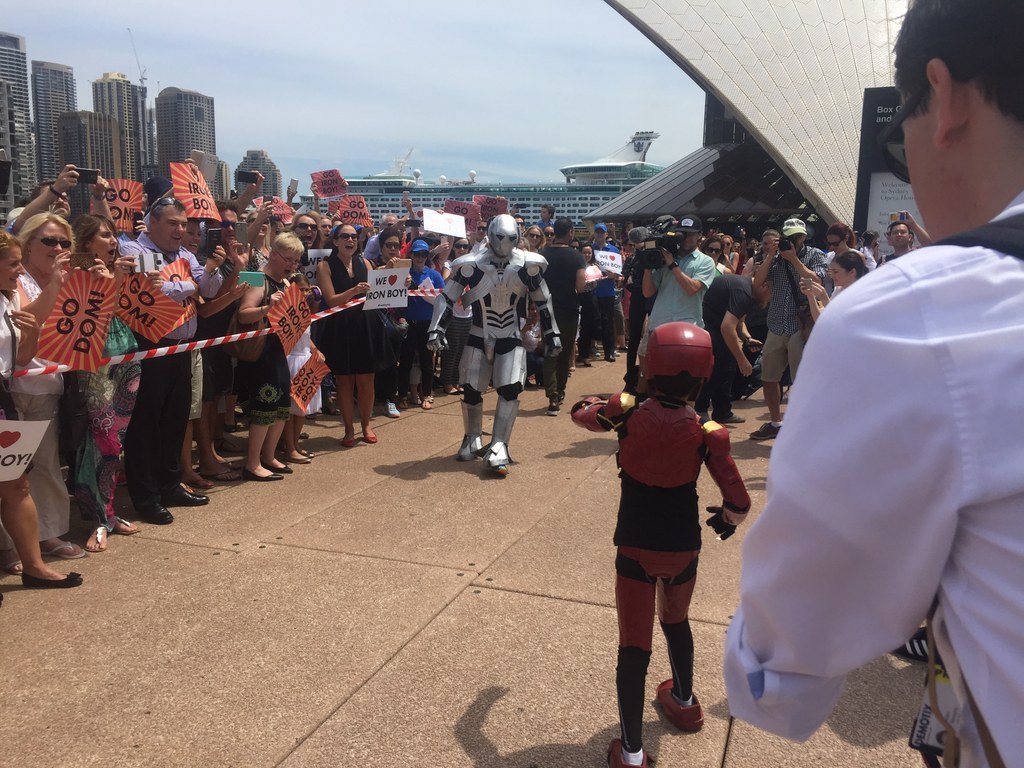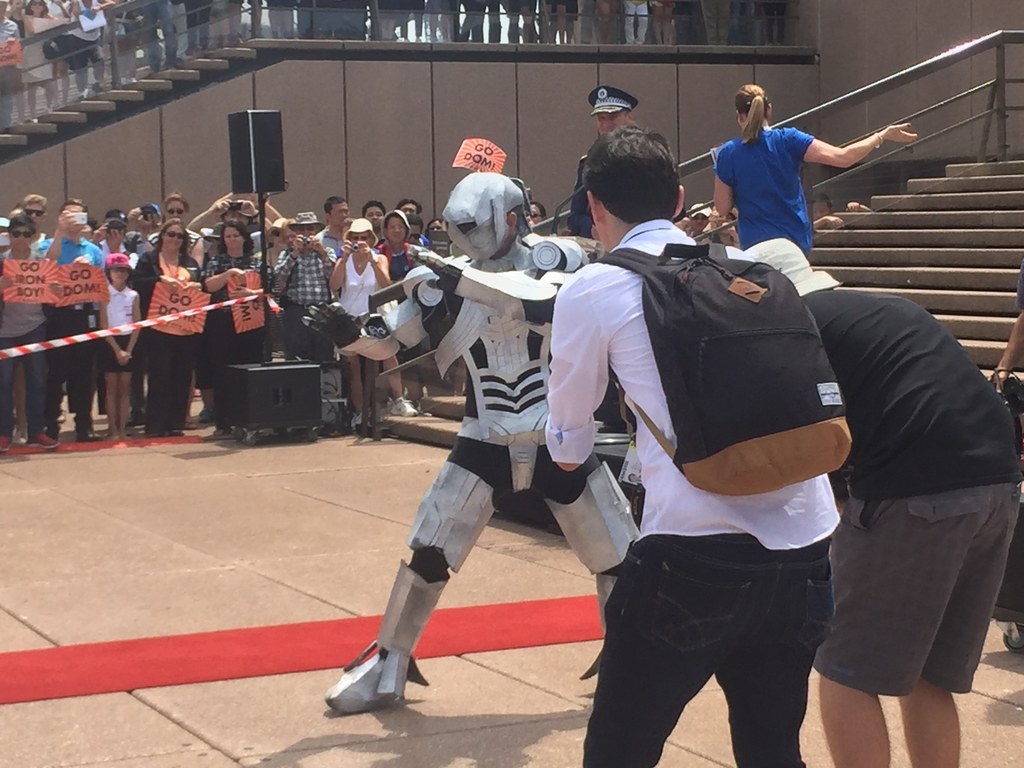 HE'S DONE IT! BY GOD HE'S DONE IT! ULTRON IS UNDER ARREST!!!!
Iron Boy has made quick work of Ultron's awful and weak henchmen. Hero.
Iron Boy is assessing the situation.
IRON BOY HAS ARRIVED!!!!!!!!!!
Ultron stands tall as crowds cower in fear. Only Iron Boy can help us.
More photos have emerged of Iron Boy making his way around Sydney earlier this morning.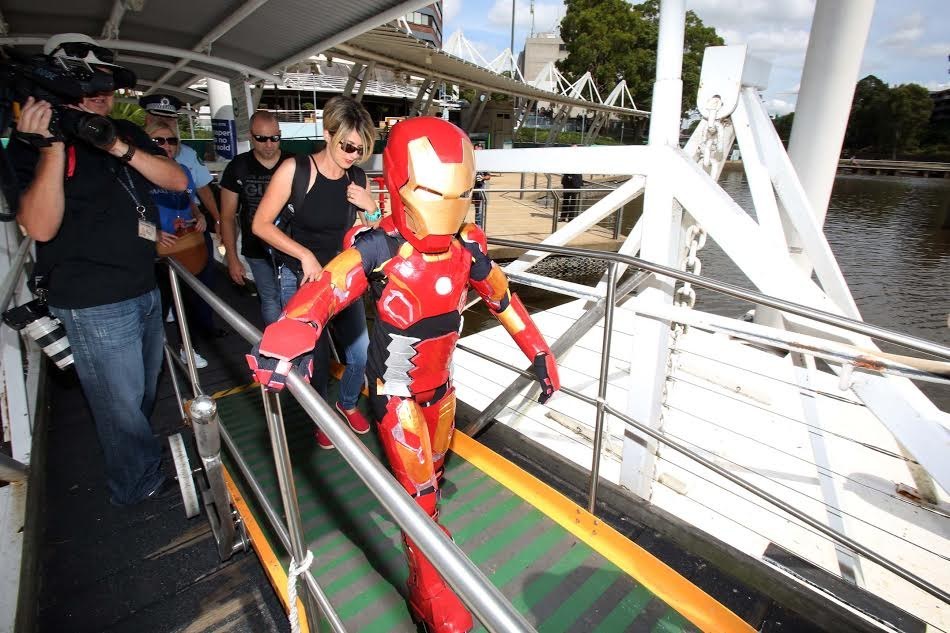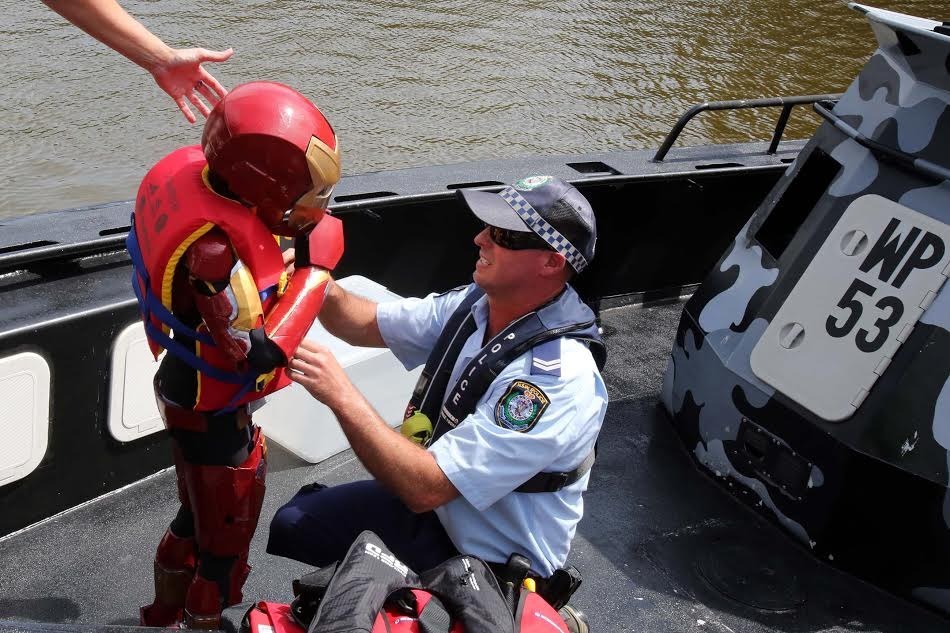 And the stage is set...
Iron Boy's masses of fans have assembled.
Crowds have begun to circle at the Sydney Opera House, where the evil Ultron is due to challenge the immense strength and immeasurable power of Iron Boy.
Here's some footage of IronBoy taking out one of Ultron's henchmen, courtesy of 7News reporter Damien Smith.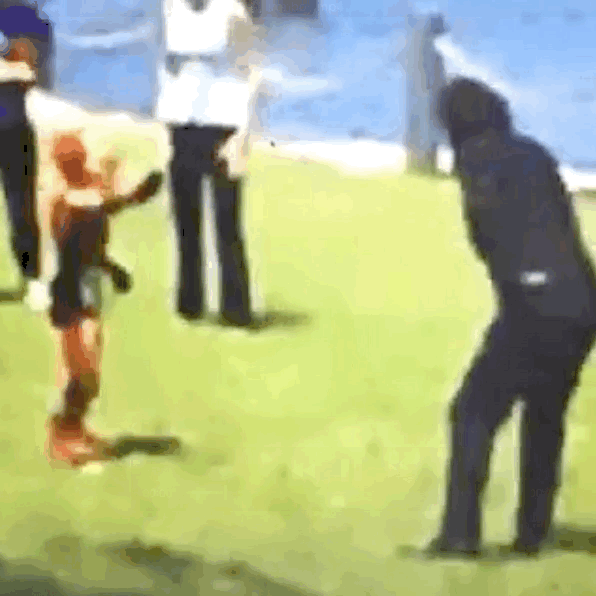 BREAKING: IronBoy has reached Hope Joy!
Iron Man himself has confirmed he sent IronBoy on this mission.
The first images of kidnapped journalist Hope Joy have emerged.
7News journalist Damien Smith is on Clarke Island with our damsel in distress. Save her IronBoy!
Here's a great photo from the NSW Police Force of Dominic getting his new suit.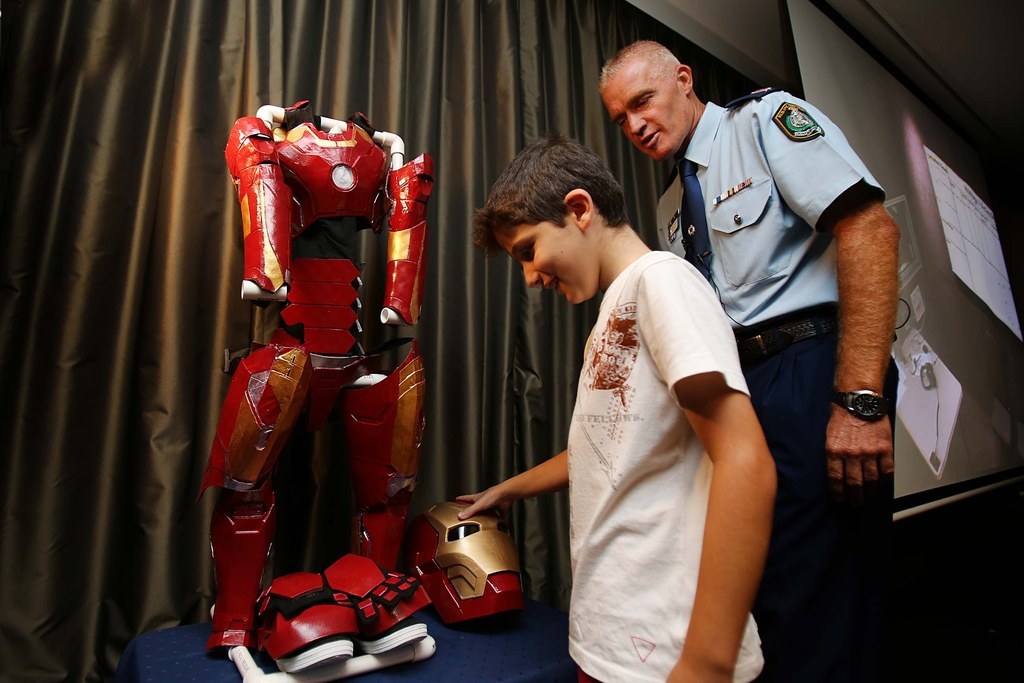 It's understood IronBoy is on his way to Clarke Island in Sydney Harbour to rescue Hope Joy.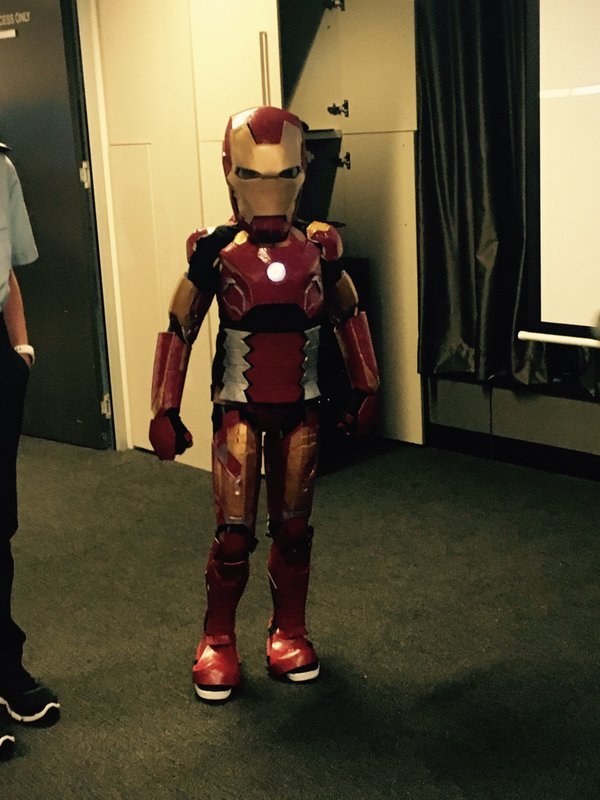 IronBoy is on the move! It's understood he's on his way to rescue journalist Hope Joy, who is being held somewhere in Sydney.
NSW Premier Mike Baird says IronBoy is Sydney's only hope.
Domenic entered NSW Police HQ earlier this morning and hasn't been seen since, but IronBoy has just emerged!
Sydney Lord Mayor Clover Moore has called on IronBoy for help.
---
EARLIER: It's understood the forces of evil are converging on Sydney. NSW Police have commissioned Dominic, a nine-year-old boy with cystic fibrosis to save the day.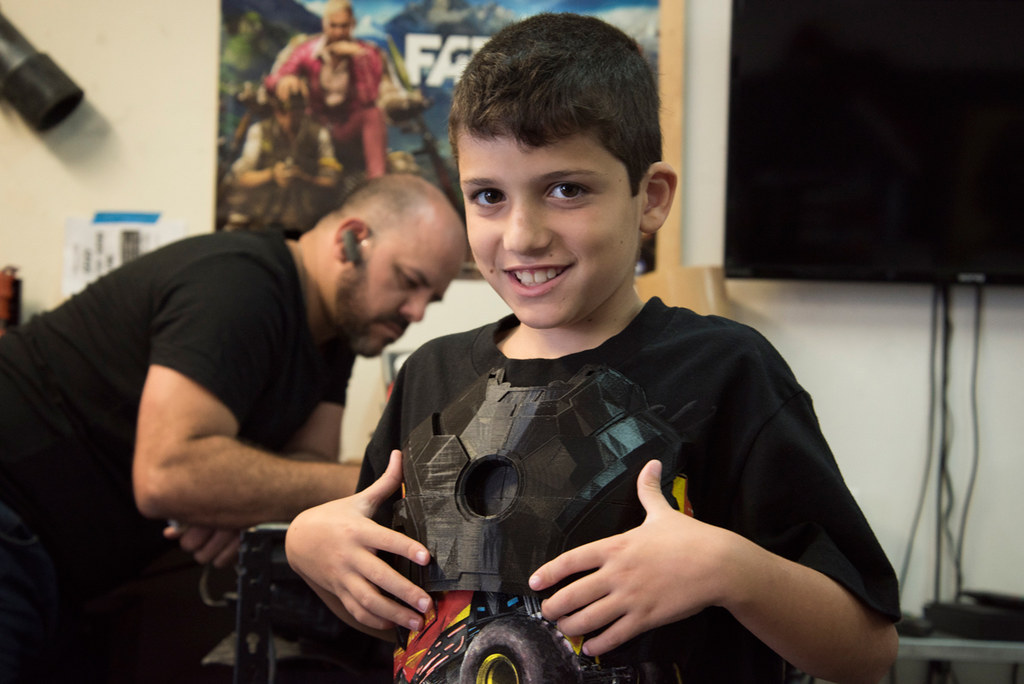 Earlier on Thursday morning, Dom was picked up by helicopter from a park near his home in Sydney's southwest and flown urgently to NSW Police HQ at Parramatta.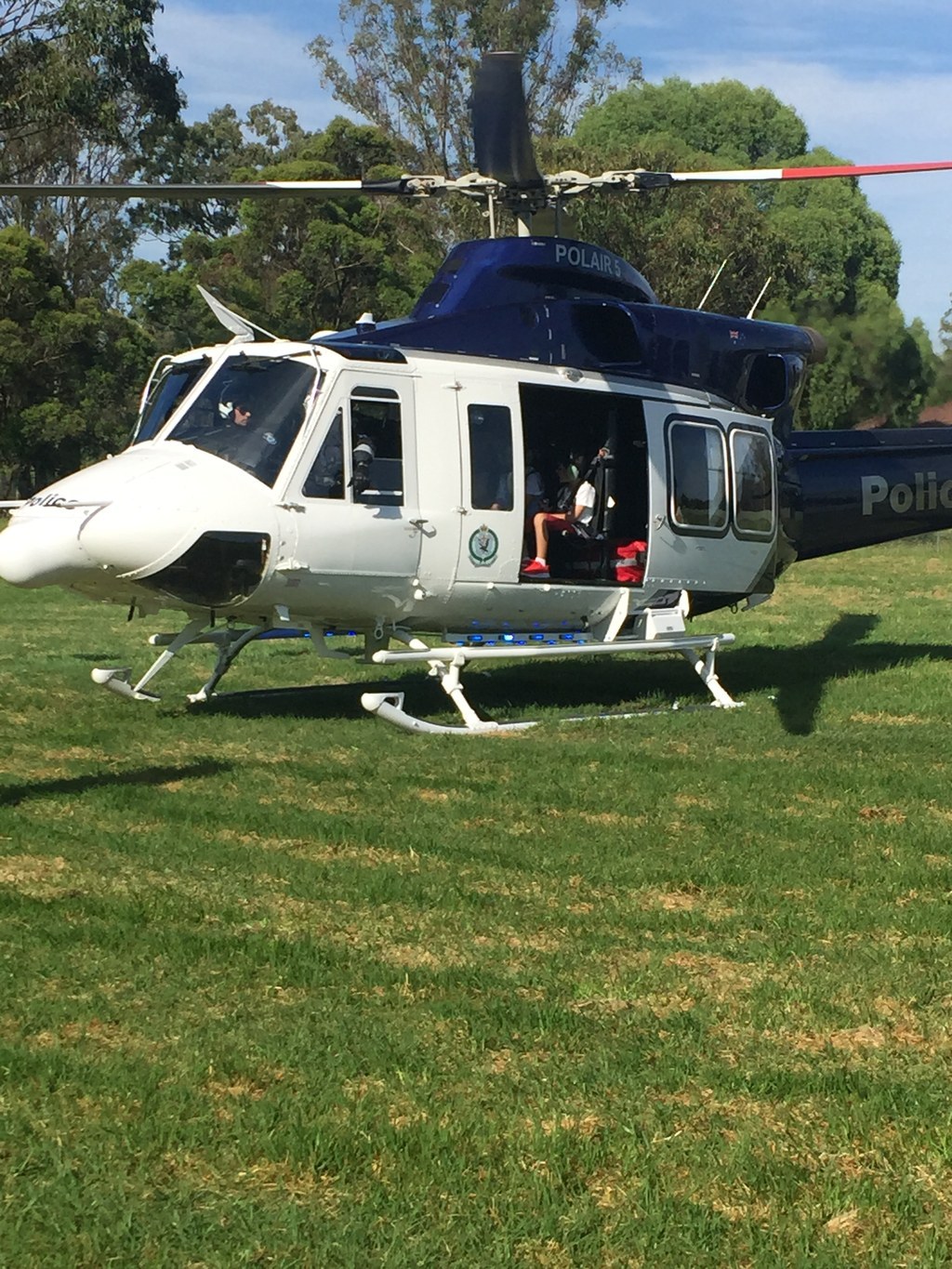 Upon arriving, Dom was taken to the Special Operations room where police commissioner Andrew Scipione personally handed him his mission: To save Sydney from supervillain Ultron and his dastardly friends.
Dom's wish is to be the world's greatest superhero, and with the help of NSW Police and the Make A Wish Foundation, today it's going to come true.
Follow along for more updates.