UPDATE: The results are in and New Zealand has voted to keep its current flag. Sorry, Silver Fern.
Of the almost two million votes, around 56% voted for the status quo.
After a ridiculously long process, New Zealanders will tonight find out whether or not they have a new flag for the first time in 114 years. Here's the current one.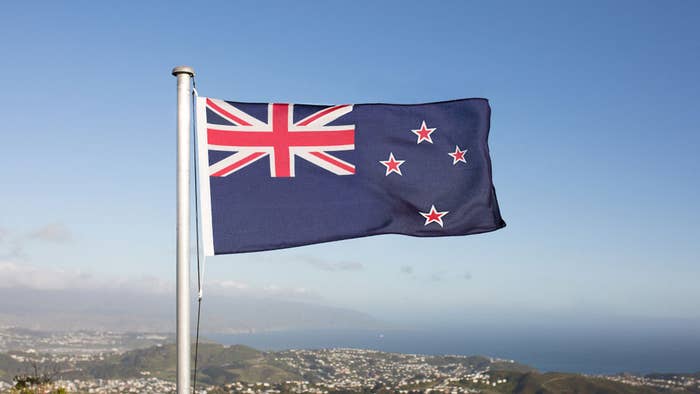 Aaaaaand here's the proposed new one.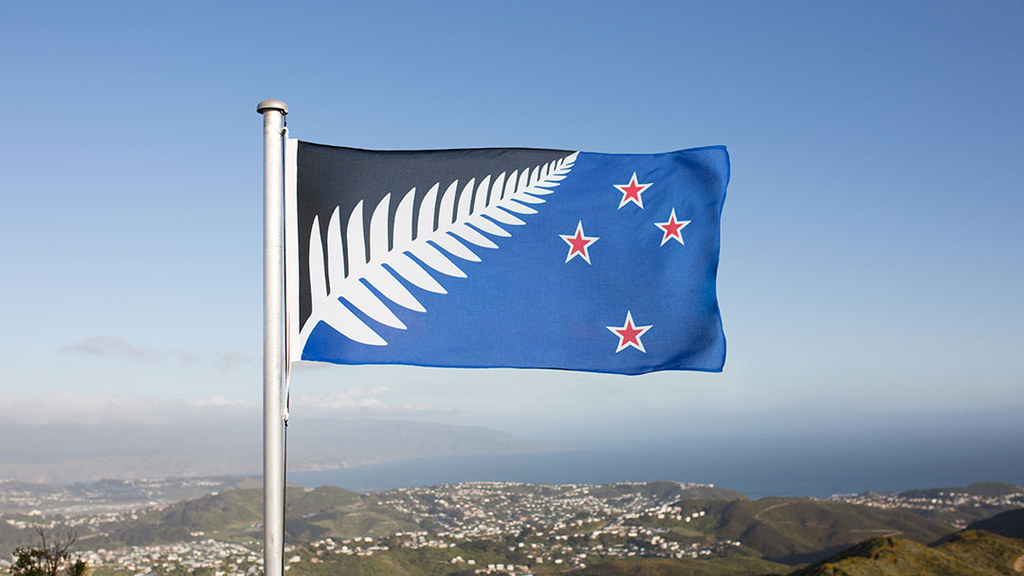 "The dominant feature of this flag is a white fern frond that sweeps up diagonally from the bottom left corner to the right of the top centre. The left side of the fern is on a black background. To the right of the fern there are 4 stars in the formation of the Southern Cross constellation, on a blue background. Each star is red with a white border, and has 5 points."
The current flag was designed by Admiral Sir Albert Hastings Markham, a British explorer, and was adopted in 1902.
The Silver flag design was chosen by New Zealanders from among five options in a referendum held late in 2015.
Over the past two weeks, almost two million Kiwis have voted in a second referendum to decide whether to stick with the current flag or change to the Silver Fern.
The Silver Fern design has the backing of New Zealand Prime Minister John Key, who reckons it's time to take the Union Jack - which is just the flag of the United Kingdom - off his nation's flag.
But several published polls in recent weeks suggest most Kiwis want to stick with the current flag.
Oops. Something went wrong. Please try again later
Looks like we are having a problem on the server.
But what would they know? Which flag should New Zealand choose?
Stick with the current one
Results from the referendum should be available on Thursday night in new Zealand. We'll let you know what they choose.