The federal and state Labor parties are bitterly divided over the controversial Adani coal mine in Queensland's Galilee Basin, with a number of MPs at state and federal level breaking ranks to speak out against the project.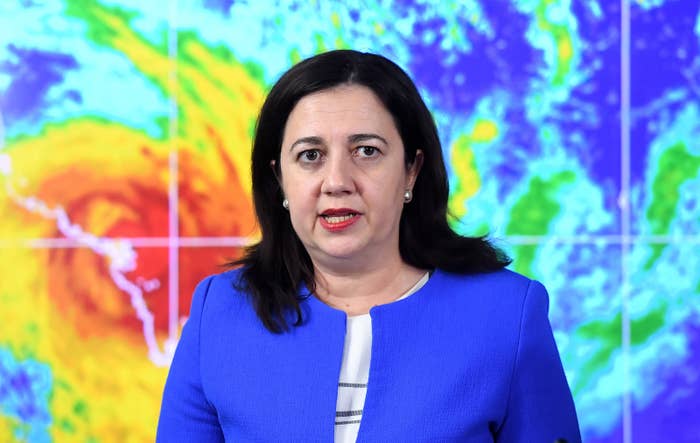 The controversial mine has been the subject of intense debate this week after it was revealed Queensland premier Annastacia Palaszczuk had offered a "royalties holiday" to the Indian mining giant that would have cost the state up to $320 million.

That deal was stalled this week when members of Queensland Labor's left faction learnt of the proposal and reportedly staged a revolt in cabinet, saying it violated Labor's election promise to not provide any government funds for the project.
"We made commitments that we will not do secret deals, and we will not hand over taxpayers' funds to build the infrastructure that Adani wants," deputy premier and left faction member Jackie Trad said this week.

The failure to formalise the deal, which led to Adani delaying its final investment decision indefinitely, angered the federal Coalition government, which strongly backs the mine.
On Friday, it was reported Queensland Labor had reached a compromise deal on the arrangement, but not before significant political damage had been caused.
On a federal level, the Labor opposition has walked a tightrope on the mine, striking a delicate balance between its working class union roots and green-leaning, inner-city seats.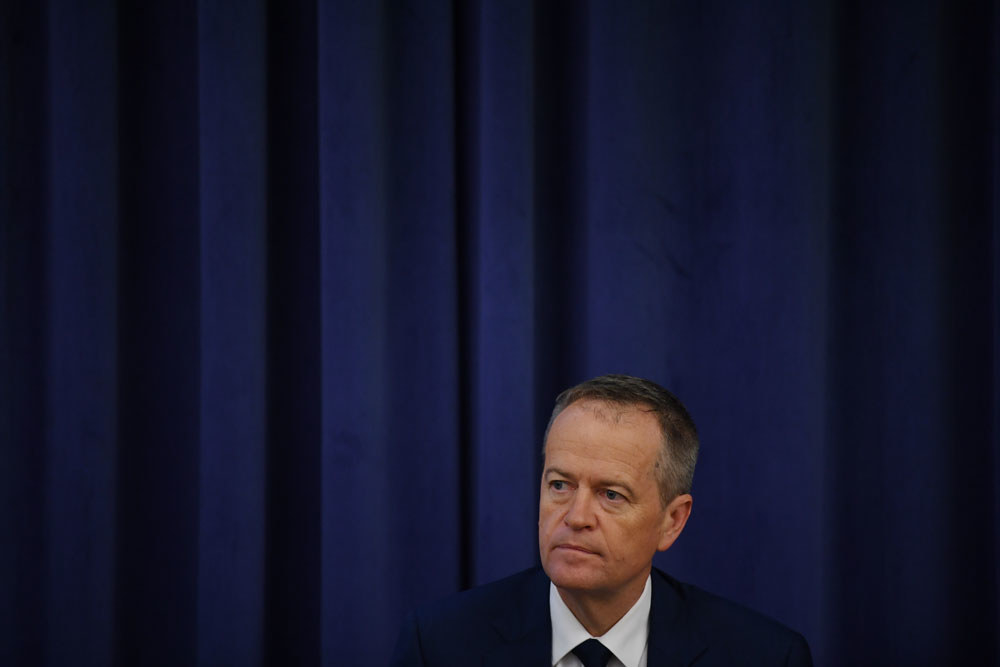 Opposition leader Bill Shorten has consistently stated that he backs the mine because of the jobs it would create (the mine's claimed figure of 10,000 has been disputed), but opposes the mine being given a $900 million loan by the government to help get it off the ground – a position that puts him at odds with his own Australian Workers Union.

However several Labor backbenchers have spoken out against the project in recent days.
Tasmanian Labor senator Lisa Singh broke ranks this week, saying the mine would be a "mistake for Australia".
"Along with climate change, this big mine poses a massive threat to our precious jewel, the Great Barrier Reef," Singh told BuzzFeed News. "If we are going to be serious about climate change, we should not be digging any new coal mines in Australia."
Right aligned Victorian MP Peter Khalil has told local environmental activists that the mine "should not go ahead".
Victorian MP David Feeney told anti-Adani protesters last week that the project "just doesn't stack up".
"Even without [government] funding, the cost of this project to our future when it comes to the environment and real action on climate change is too high," he wrote.

When contacted by BuzzFeed News this week, Queensland Labor senator Murray Watt echoed Shorten's words about the project being able to stand on its own two feet, but declined to comment when asked if the project was consistent with Labor's climate change policies.

Labor's environment spokesperson Mark Butler failed to answer a question about whether the mine is consistent with Labor's climate change policies.
"Based on all the evidence I've seen, including the Indian Government's policy of ending thermal coal imports by 2020, even if the Adani project meets strict environmental criteria, it is hard to see how the project stacks up economically," he said.
Sam Regester has been leading the campaign against the mine for left wing activist group Getup. He says the tide is turning against the mine as people learn more about it.

"People are furious about the mine itself, that's why they've been campaigning for the last five years," he said. "But now there's this tangible mix of confusion and frustration about why it still has political support. Particularly amongst Labor supporters – they just don't get how their party can support a project so unpopular and [that] makes so little sense.

"There's a hell of a lot of MPs who wish Adani would just go away. They know they're under the pump and it wouldn't surprise me if we saw a raft of people following the lead of Peter Khalil, David Feeney, Lisa Singh and Mark Butler in outright opposing the mine."
But the mine still has plenty of backers within the Labor party.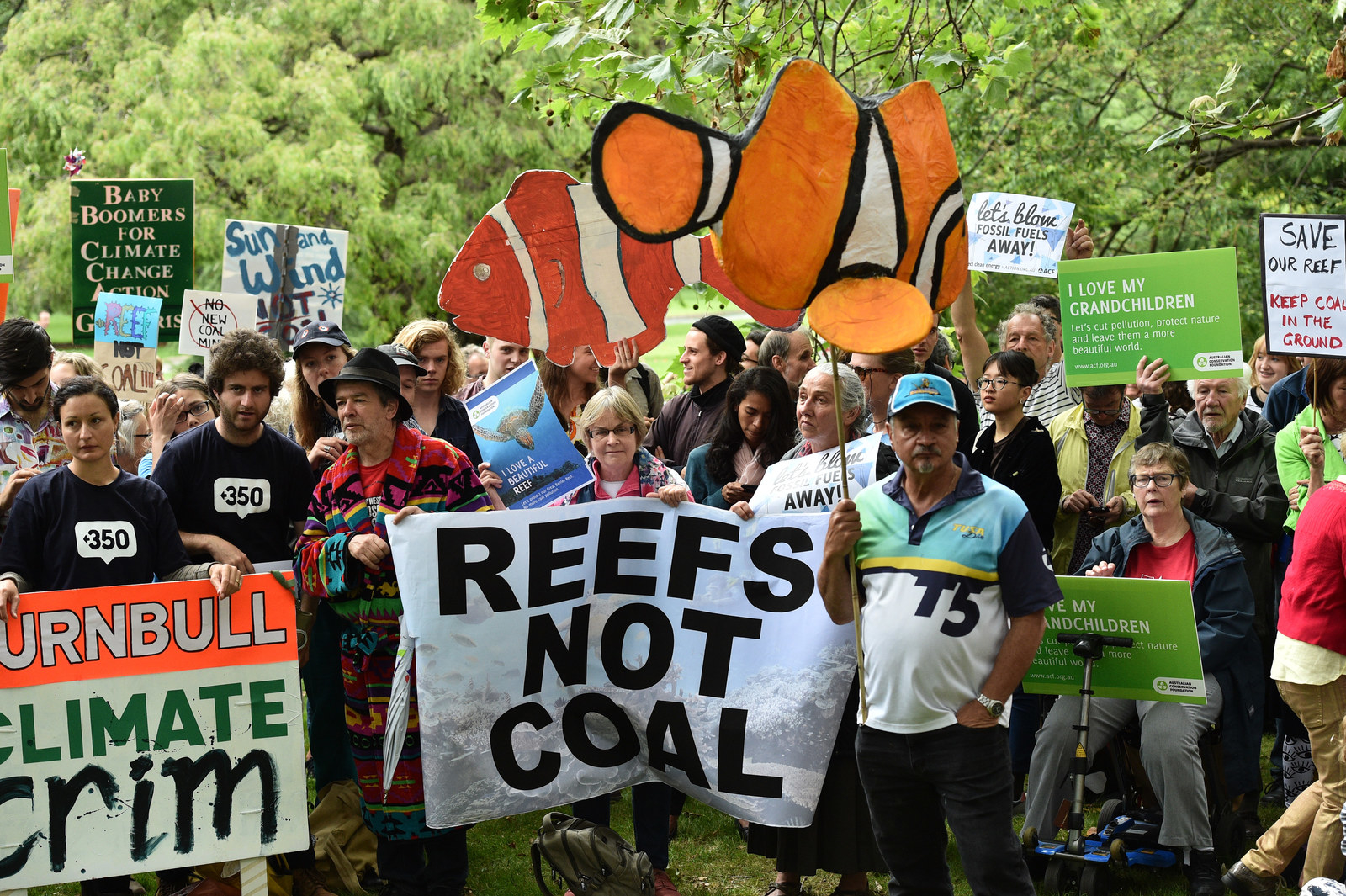 Opposition assistant climate change spokesperson Pat Conroy told BuzzFeed News the mine was "entirely consistent" with Labor's climate change policies, and that it would be up to India to account for any emissions from Galilee coal burned there.

"People who are saying that we can solve climate change by shutting down Adani are kidding themselves. They should be focused on making sure Australia has a hard cap on our carbon emissions and targets that are consistent with the Paris treaty."
Queensland MP Graham Perrett told BuzzFeed News he backs the project, despite "major environmental concerns".
Former federal environment minister and Labor kingmaker Graham Richardson told BuzzFeed News the current battle playing out within the Labor Party is one that has been simmering since the 1980s.
He said Bill Shorten is striking the right balance between the party's left and right flanks.
"What Bill is doing is looking to save a handful of inner-city seats in Brisbane, Sydney and Melbourne," he told BuzzFeed News. "It's natural for a leader to worry about losing seats."
But for all Labor's internal tension, Richardson believes the party's left will eventually get behind the mine – reluctantly.

"You've got to look at the end result; there are three big towns [in far north Queensland, where the mine would be built] and a lot of seats. If you don't have Adani to offer voters, what do you offer them? We've got bugger all the moment.
"World war three is always only a motion away in the Labor Party, but I don't think it will erupt over Adani. [The left] will go quietly enough. I don't think they'll go quietly – but they'll go quietly enough."
UPDATE
This post has been updated to include comment from Labor's environment spokesperson, Mark Butler. Queensland premier Annastacia Palaszczuk did not respond to a request for comment.