The Matildas Say They're Not Being Respected And They're Sick Of It
The Matildas are on strike.
Australia's women's soccer team has taken the extraordinary step of going on strike, saying the players are not being respected by the body that runs the game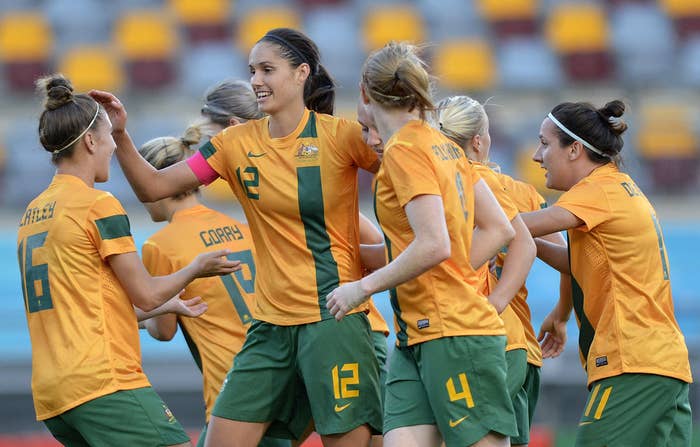 In a strongly worded statement released on Tuesday, The Matildas announced they had pulled out of an important training camp until their conditions are met.
"This decision has not been taken lightly, however the players feel they have been left with little option as the current proposal is simply unacceptable," Professional Footballers Australia Chief Executive Adam Vivian said.
"FFA has failed to recognise the significant sacrifices the Matildas players are forced to make in playing for their country."
Negotiations with the FFA had been going on for six months, but no deal had been reached before the players' collective bargaining agreement lapsed in July -- meaning the players are under no contractual obligation to attend the training camps.
The PFA says Australia's female players, who made the quarter finals at this year's World Cup, are not paid enough and are not given access to a high-performance training environment, which limits their ability to expand the women's game in Australia.
The Matildas were due to attend the training camp this week before flying out for a tour of the U.S., which was seen as crucial in the build up to next year's Olympic qualifiers.
Matildas goalkeeper Lydia Williams said the strike was a last resort after months of negotiations with the sport's governing body, Football Federation Australia.
"This was an extremely difficult decision to make," said Williams. "However it's simply unfair to continue to expect us to make enormous sacrifices to play for Australia," she said.
"For the past two months the players have been unpaid and have made every attempt to reach an agreement that gives the women's game a platform for growth.
"This is about the future of Australian football. We want to establish football as the sport of choice for Australian women, and we want to be one of the best nations in the world."
Matildas players also say they were disrespected by FFA boss David Gallop, who designated A-League boss Damien De Bohun to lead negotiations, FourFourTwo reports.
The FFA has strongly condemned the move, saying the team's management was given no warning.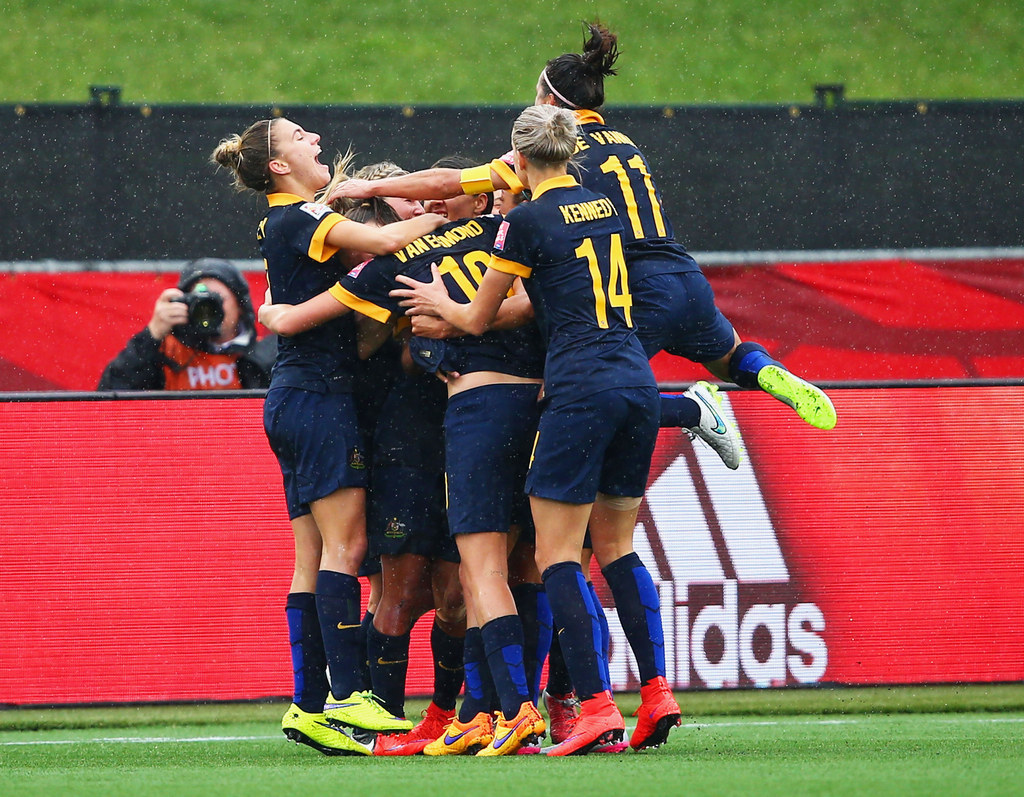 "Today FFA entered the talks in good faith with the intention of finalising the CBA, based on assurances from the PFA's leadership that the parties were not far apart," said FFA CEO David Gallop.
"Instead, we were presented with a fresh set of demands that amount to millions of dollars of unfunded commitments."
"It's sad that the Matildas have been dragged into a dispute that's primarily about the A-League. The offer to the Matildas would basically double their pay over the next four years."