Liberal Democratic Senator David Leyonhjelm loves three things: Freedom, guns and cats.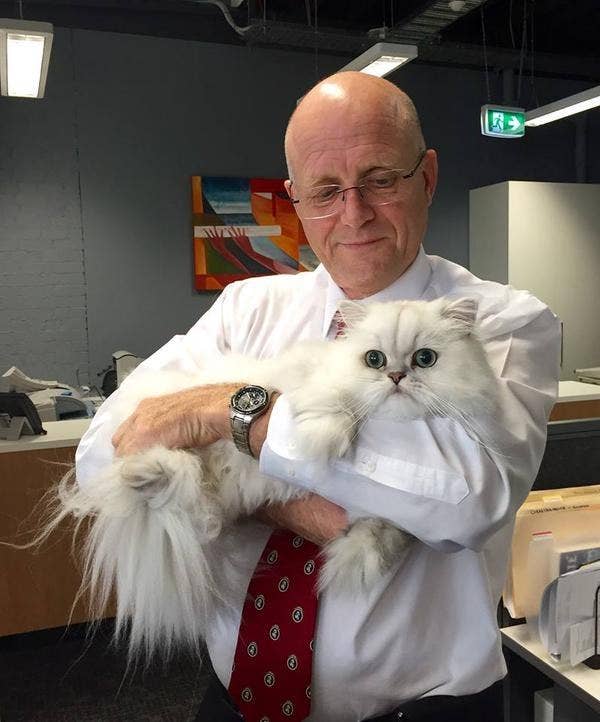 So he uploaded a two-minute video of his cat being brushed and it's ~mesmerising.~
Fun fact: 'Leyohjelm' is pronounced 'Lion-helm.' A lion is a type of cat.
A quick Shazam reveals the music in the clip is called 'Bach's Prelude for Piano in C Major' by the St Angelis Symphony Orchestra.