A company under fire for making AIDS jokes while trying to sell condoms has questioned whether people would be upset if the ads' characters were re-named after HIV instead.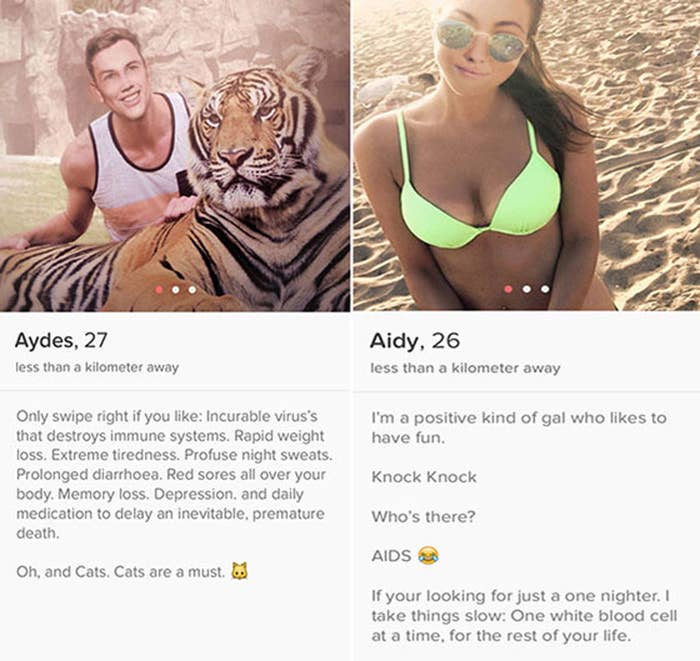 Hero Condoms, which bills itself as a socially responsible company that sends condoms to developing countries to fight the spread of HIV/AIDS, was criticised by sexual health activists yesterday for creating two characters named "Aydes" and "Aidy" for a Tinder advertising campaign.
The campaign, which also featured characters named after syphilis, gonorrhea and chlamydia, was designed to promote condom use to reduce the spread of STIs, but the two characters named after AIDS were were deemed insensitive and stigmatising.
One character told users to "only swipe right if you like incurable diseases", while another offered a knock knock joke:
"Knock knock."
"Who's there?"
"AIDS 😂"
Hero Condoms' founder Dustin Leonard admitted to BuzzFeed News that the ads had not made a clear enough distinction between HIV and AIDS, but did not apologise for using AIDS as a punchline.
He said the company would never seek to stigmatise people living with HIV or AIDS. In a statement on Wednesday, the company said it had taken social media feedback on board.
But in an image sent to BuzzFeed News, Hero Condoms appears to have responded to the anger by mocking people with HIV. One reply to a comment asked if the reaction would be different if the characters were named "Hivvy" or "H Dizzle."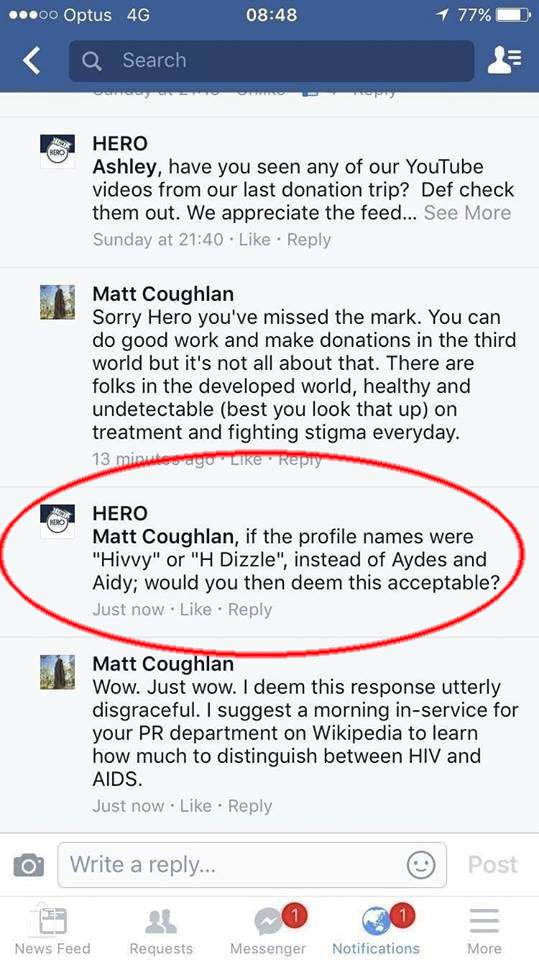 The reply was quickly deleted, but BuzzFeed News has independently confirmed its authenticity with two people who saw it.
Hero Condoms did not return multiple requests for comment.
HIV+ activist Nic Holas said the comment proved Hero Condoms does not understand why stigmatising people with HIV or AIDS is dangerous.