I love pies so much that I run a website ranking pies all over the UK.
Travelling up and down the country, a group of pie-loving friends and I chart the country's pie ratings on Pierate. For over five years now, we've been rating pies at the football matches we've attended following our local team, Wycombe Wanderers. We've rated over 500 pies so far!
I rank the pies according to the Seven C's: colour, capacity, consistency, condition, chewiness, cheapness, and content.
There should be plenty of filling inside the pastry (who wants to pay for an air gap?!) and content that is flavoursome and made of quality ingredients. The meat should be tender and the pastry crisp and enjoyable, not doughy or soggy.
Finally, you want consistency with the pie filling (not just one big chunk of meat in a sea of gravy), and the pie should be good value for money (cheapness). When it comes to a pie at a football match, I wouldn't want to pay more than £3 for a mass-produced pie or £3.50 for a more artisan option.
For a football pie, it's particularly important the pie holds together well when you eat it by hand.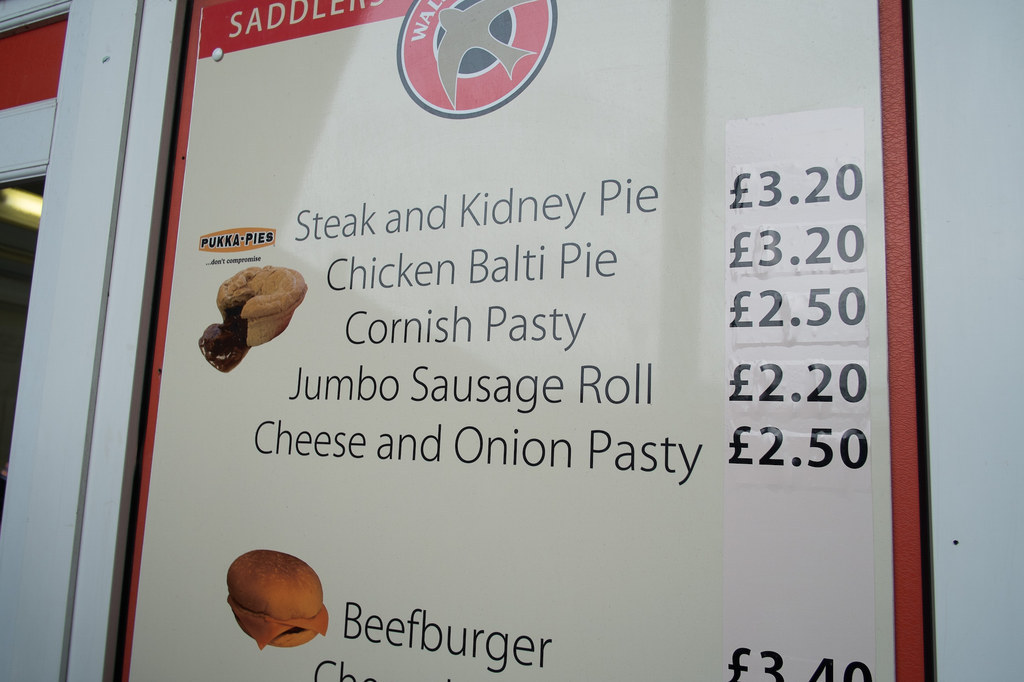 Too many pies split open at the base after the first few bites, soaking your hands in molten gravy and leaving your shirt covered in pie filling for the rest of the game. Nightmare!
So I decided to objectively rank the pies on offer from the iconic teams of the West Midlands.
With a lot of grounds outsourcing their catering, it's perhaps not surprising that many turn to the major pie brands – Pukka Pies, Wrights Pies, and Holland's Pies – as a convenient way to supply their pies.
But there are a few clubs across the country who have begun supplying from smaller artisan piemakers. Our No. 1 football pie to date is handmade on site at League Two's Morecambe FC.
Would Aston Villa and West Brom of the Premier League or Birmingham and Wolves of the Championship lead the way in pie provision, or could League One's Walsall topple their more illustrious neighbours?
I decided to order the same thing where possible at each match, to keep the judging consistent, and marked each one by taking the average of their scores for the Seven C's.
1. Birmingham City vs Nottingham Forest, St Andrew's (Championship Match)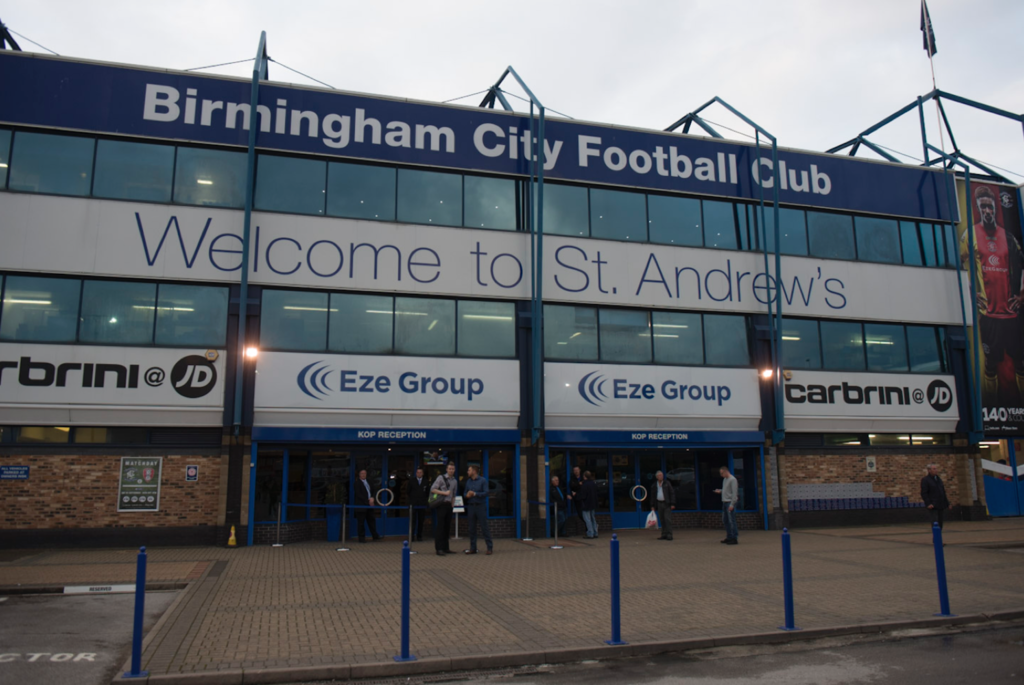 As I walk into St Andrew's on a chilly September evening, there are already plenty of people standing around on the concourse, tucking into the pies and pints on sale.
My eyes are quickly drawn to the bright orange Pukka Pies logo. With five pies available, the selection is impressive, and Pukka provides a dependable, mass-produced pie. So how does its steak pie rate at Birmingham City?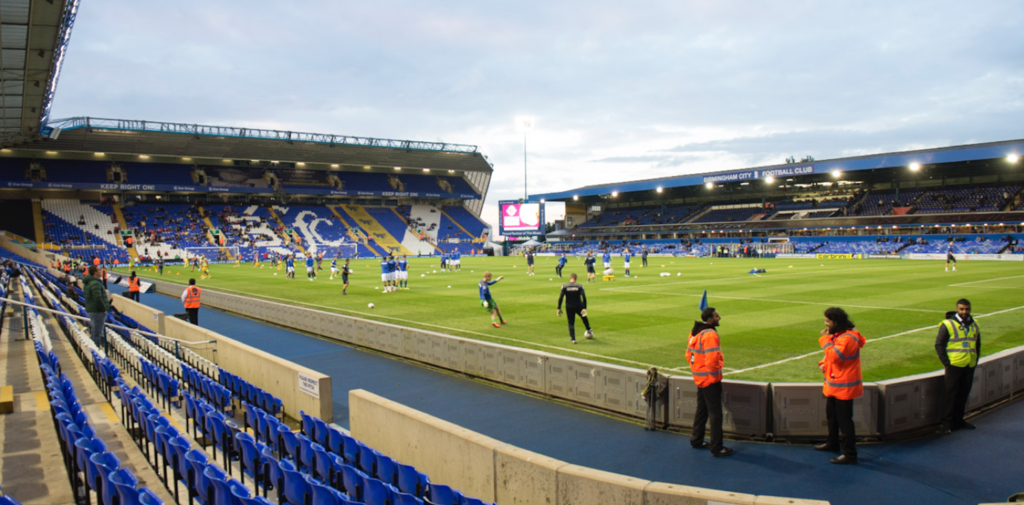 Quite well, actually. A solid, meaty midfield with plenty to sink your teeth into and a pastry that holds well means it's a decent scorer. The pie loses points for the pale colour on sides and base, but it hits the back of the net, that's for sure! The Blues also turn out to sell the cheapest one of the lot.
Birmingham City: 4.71/7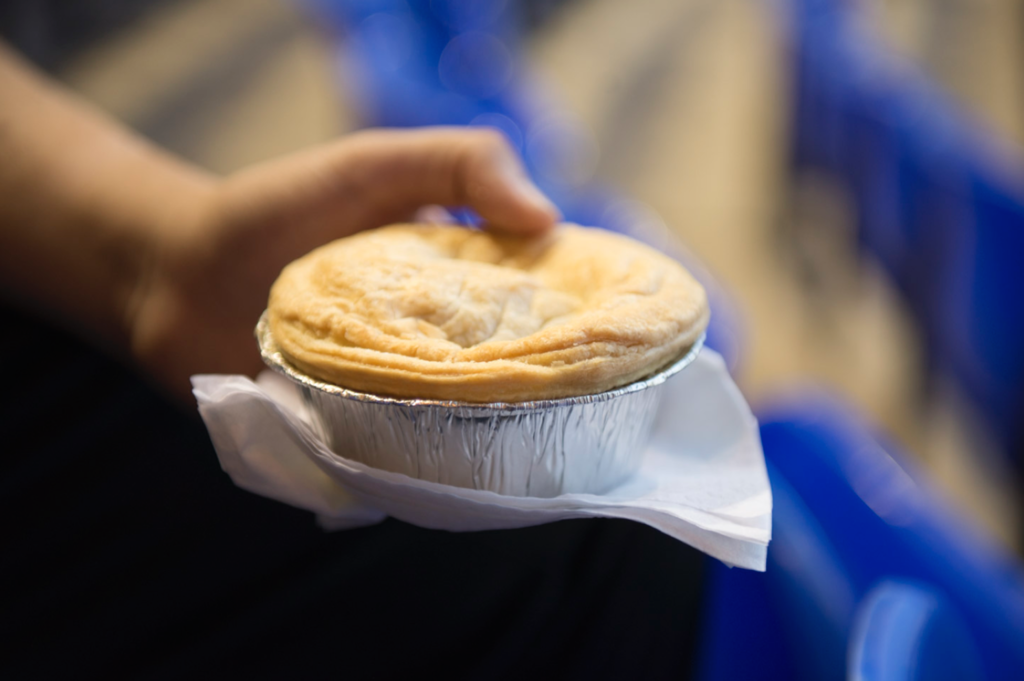 Pie: Steak and Kidney (available: Meat and Potato; Chicken Balti; Cheese, Onion and Potato; Chicken and Mushroom)
Price: £2.90
Score: 4.71/7
(colour 4, capacity 5, consistency 4.5, condition 5, chewiness 5.5, cheapness 4, content 5)
2. West Bromwich Albion vs Everton, The Hawthorns (Premier League Match)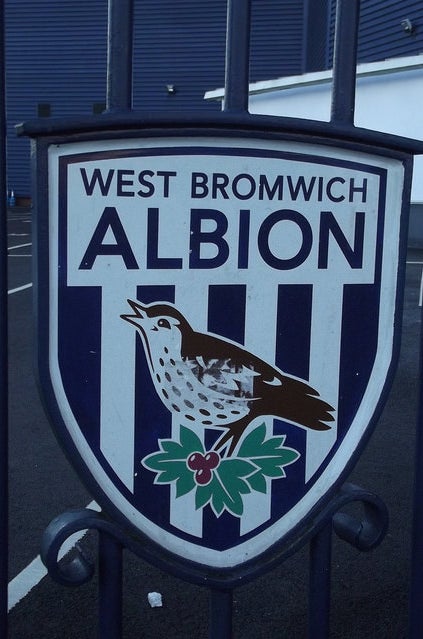 I'm disappointed to find that they don't serve Piglets Pantry pies throughout the ground at The Hawthorns (they're only served in the corporate boxes). This small but growing artisan pie company has won multiple awards for the quality of its handmade, locally sourced pies, but as I'm rating the pies in the stands, here's my view on the Pukka Pie sold to me.
When I get to my seat and bite into the pie, the filling scalds my tongue. The appearance is decent, and it's packed with lots of meat in a quite runny gravy, but it's just too hot.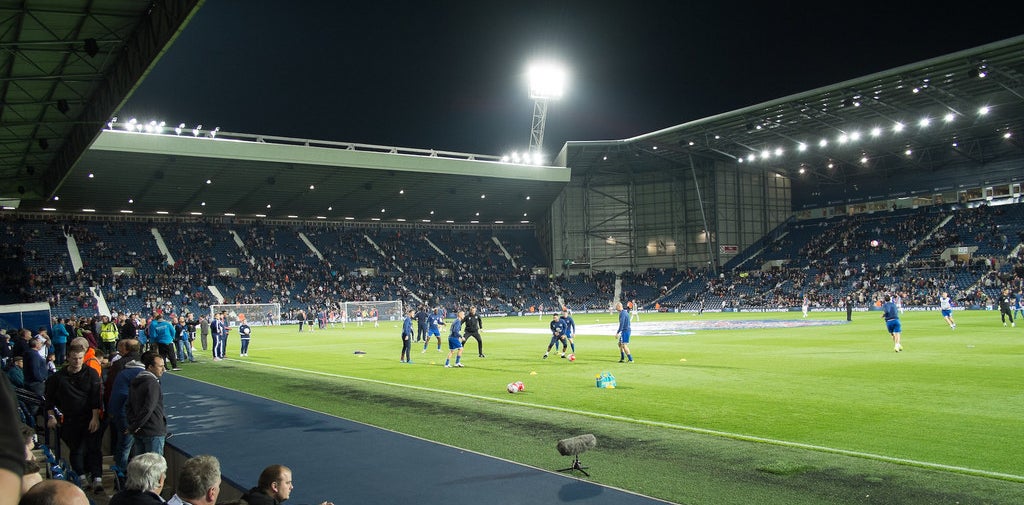 It is, however, 30p more for a pie at West Brom than Birmingham City – possibly Premiership inflation? The price hike and an overly hot filling knocks the Hawthorns pie down the league.
West Brom: 4.5/7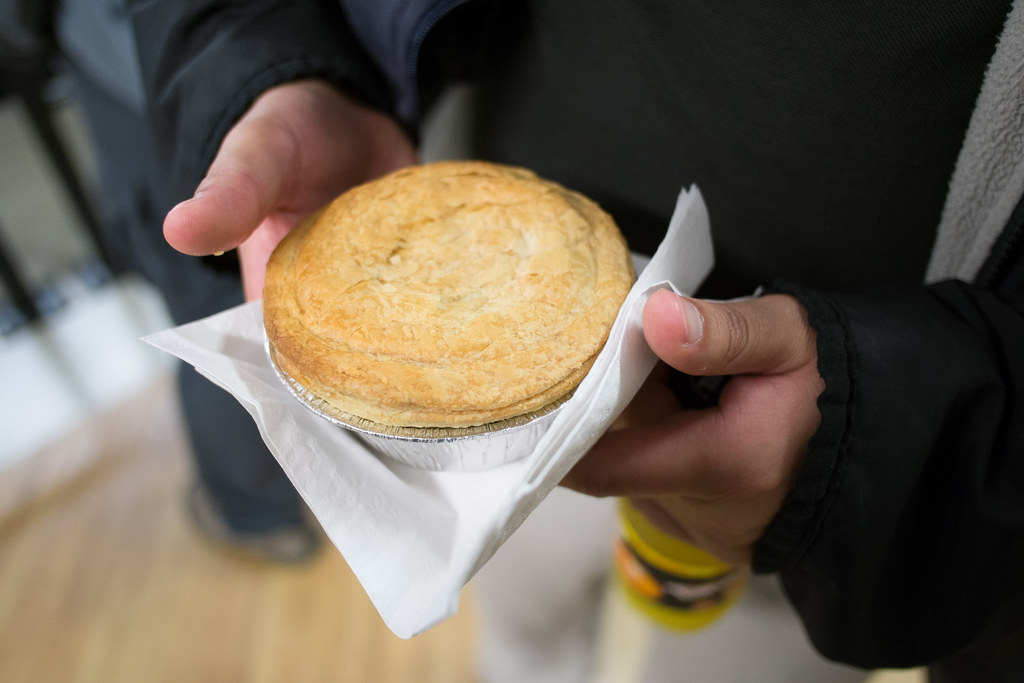 Pie: Steak and Kidney (available: Chicken Balti, Chicken and Mushroom)
Price: £3.20
Score: 4.5/7
(colour 4, capacity 5, consistency 4.5, condition 4, chewiness 5.5, cheapness 3.5, content 5)
3. Wolverhampton Wanderers vs Huddersfield Town, Molineux Stadium (Championship Match)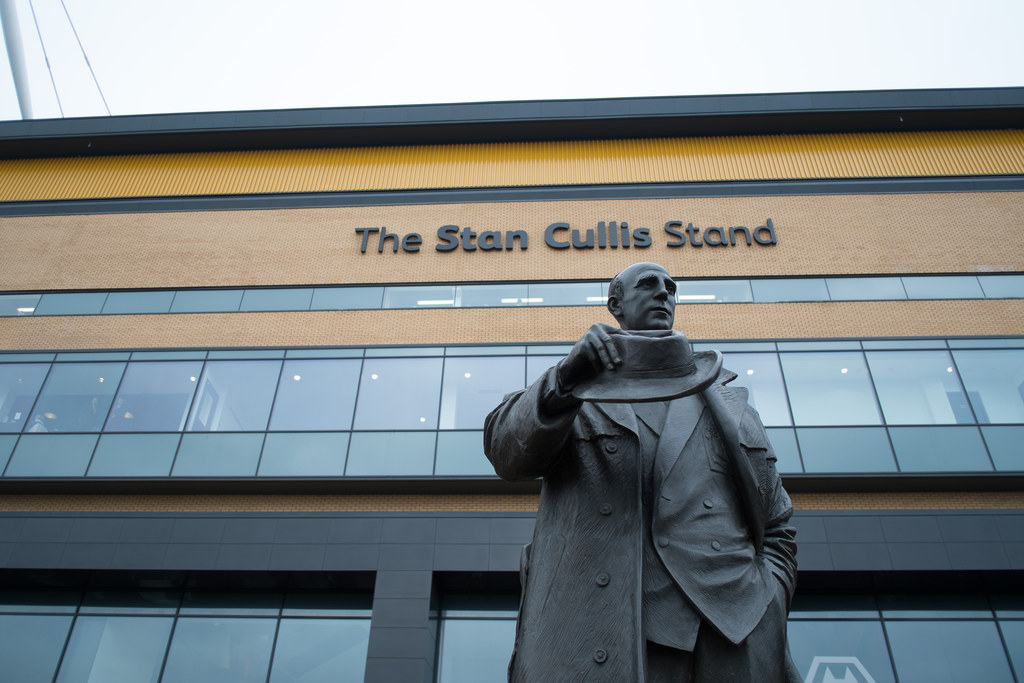 Wrights pies are on the menu at Molineux. Wrights is one of the larger suppliers of football pies, but its pastry has collapsed rather spectacularly on a number of previous occasions. Will it fare better today?
As I take the pie out of the plastic packaging it comes in, problems become apparent. After biting into the pie, it doesn't take long for the base to start cracking. As I take my second bite, the content starts seeping out, and soon the foil tray is filled with pieces of broken pastry and filling. It is exactly what happened a month earlier on a previous visit.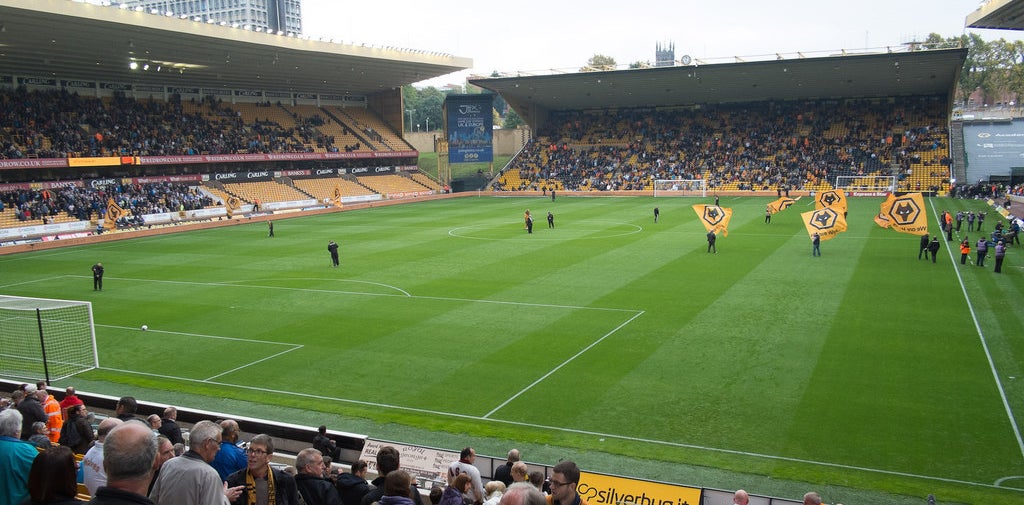 The structural integrity clearly isn't great, but how does it taste? Well, there's quite a bit of steak; however, a number of pieces are chewy and fatty. Pie collapse and some poor steak leaves Wolves bottom of the pie league.
Wolves: 3.21/7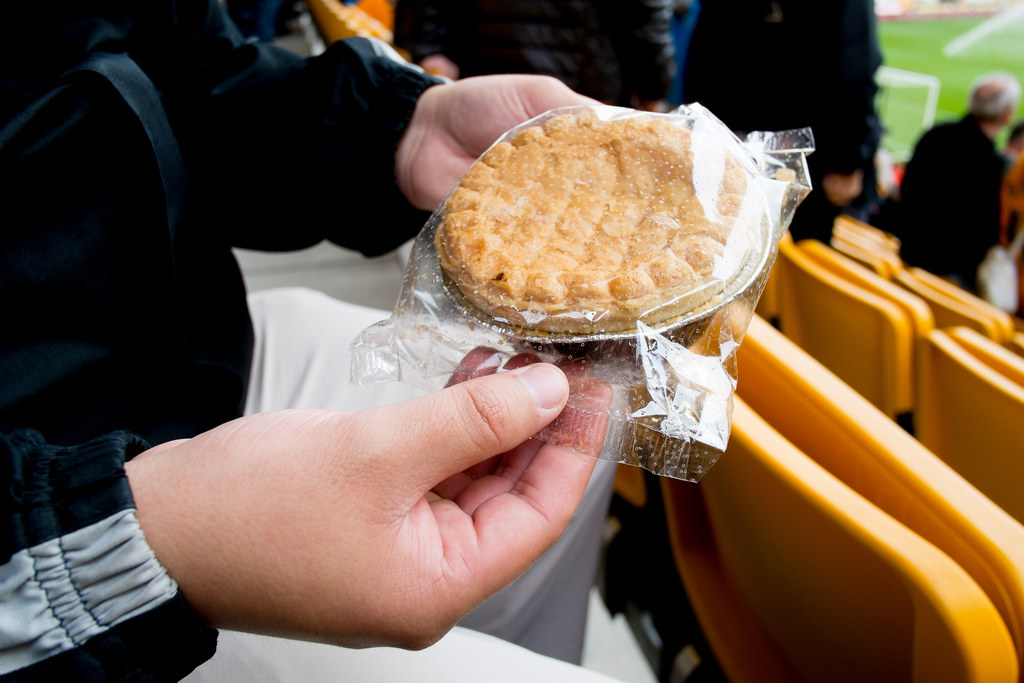 Pie: Steak and Ale (also available: Chicken Balti)
Price: £3.10
Score: 3.21/7
(colour 4, capacity 4, consistency 3, condition 2.5, chewiness 3, cheapness 3, content 3)
Overall, Birmingham edged it on price and pie quality in the end, but the overall lack of range and vegetarian pie options at many of the grounds was noticeable and disappointing.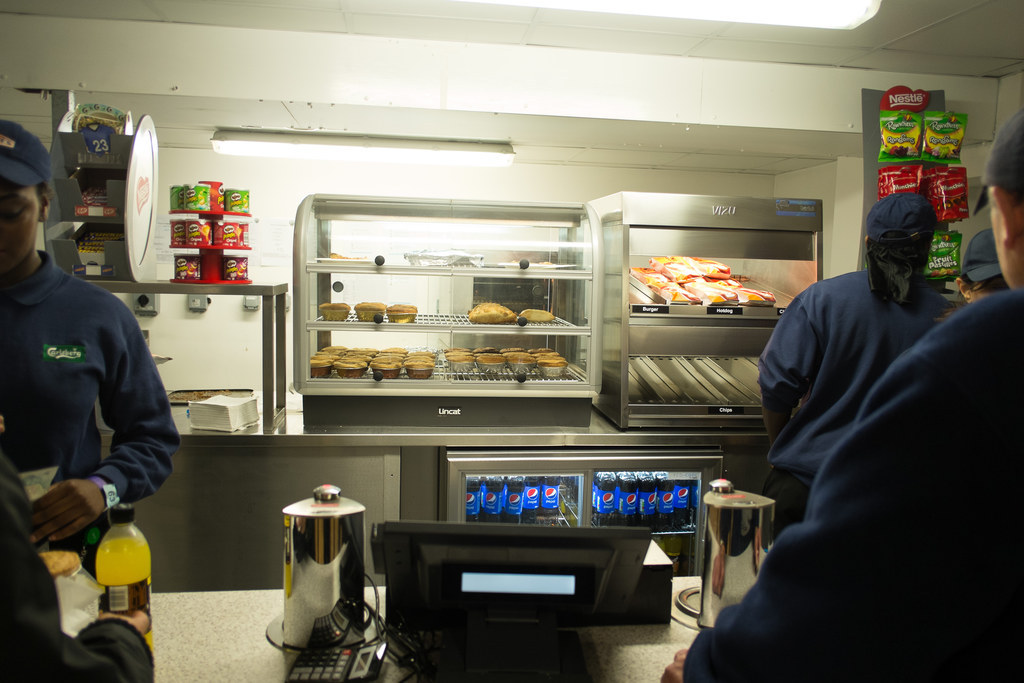 Conclusions:
Maybe I should have expected there would be quite a Pukka empire going on at these Midlands clubs! Pukka Pies are a Midlands company with a national reputation, but it would have been good to see a range of pies. I was surprised by the difference in catering quality – why serve one kind of pie in the corporate boxes, and another to regular punters?
If clubs want to provide a catering experience that's top of the league they need to provide their supporters with fresh, well-cooked pies. Rather than resorting to foil bags or plastic packaging to try and keep them warm, I want clubs to have their pies ready to serve as fresh out of the ovens as possible, with hot lockers only used in particularly peak periods.
I don't feel Premier League clubs should be charging more for a pie than the lower-league clubs. These big clubs already benefit from a larger, more expectant crowd, and a higher quality of catering provision should reflect this.
But will it stop me getting a half-time pie next time round? Not a chance. Pies and football are still the perfect match!