While the rest of us were sleeping, eating, sleeping again, and watching Harry Potter, something happened on Twitter over the holidays that has made quite the impression: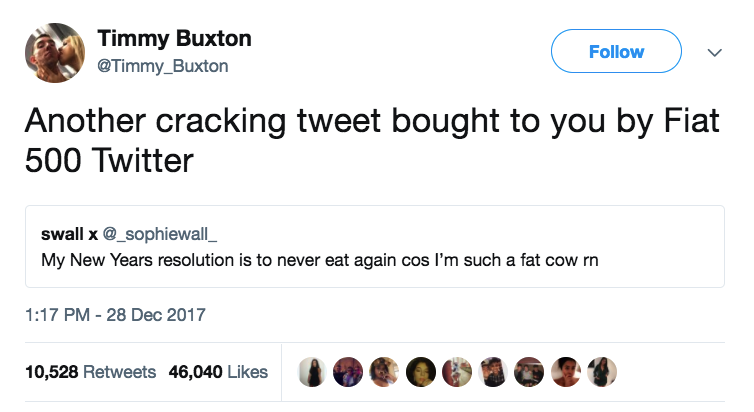 Thankfully Twitter did what it does, and explained it better than we ever could...
The name, as you've probably worked out, comes from the broad generalisation that the people who write these tweets all drive the same car. It's hit a little too close to home for some...
Now that it has a name, many have been quick to point out the identifying characteristics of the genre:
And just in case you thought the young British men of Twitter were going to get away with it...
You'll be pleased to know that this also has a name: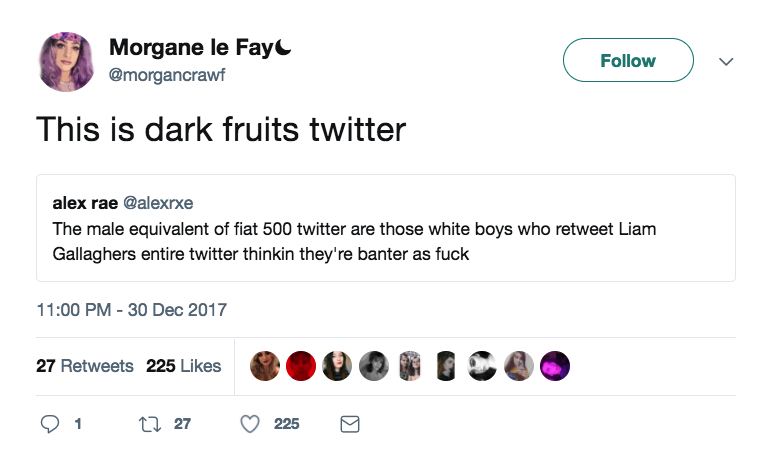 Anyone who spends their fair share of time on Twitter will instantly recognise their signature move:
The culmination of all of this was what may just be the greatest tweet of all time:

With this coming a close second: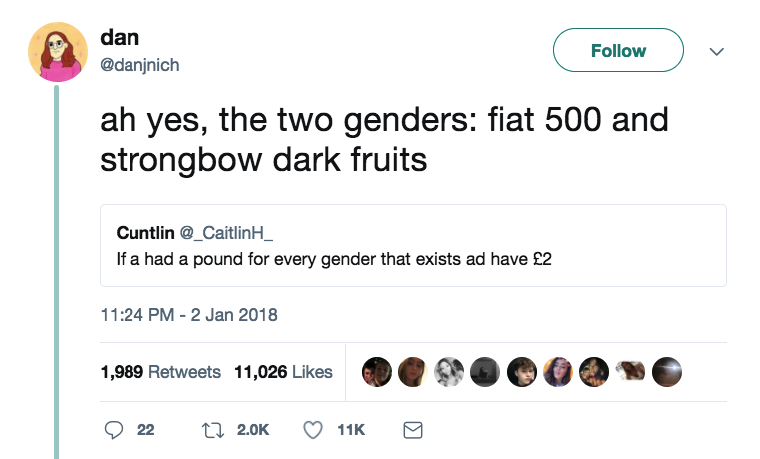 There are even signs that it's spreading beyond our borders: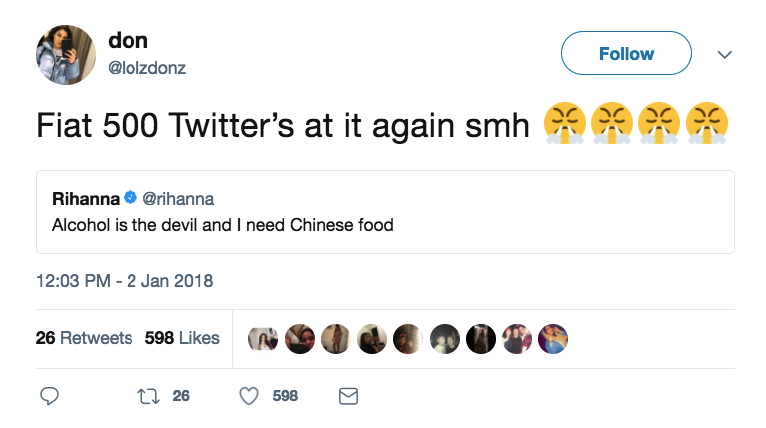 And it has quickly landed on the radars of people not in the demographics themselves. Much to their delight: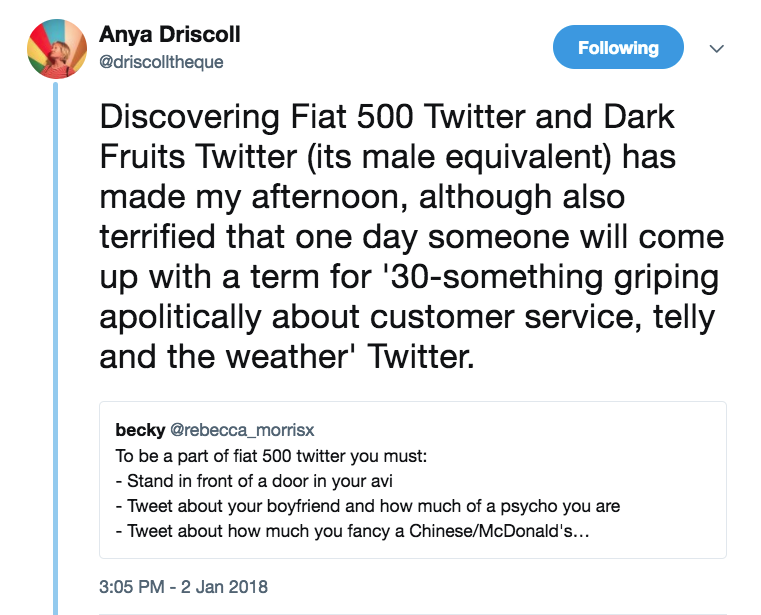 While some have been quick to identify others in need of a similar moniker.
So, there you have it. And there's only one tweet we could end on. "On fair Twitter, where we lay our scene..."