In case you accidentally clicked on this without having seen Episode 5, this is your last warning. SPOILERS ARE COMING.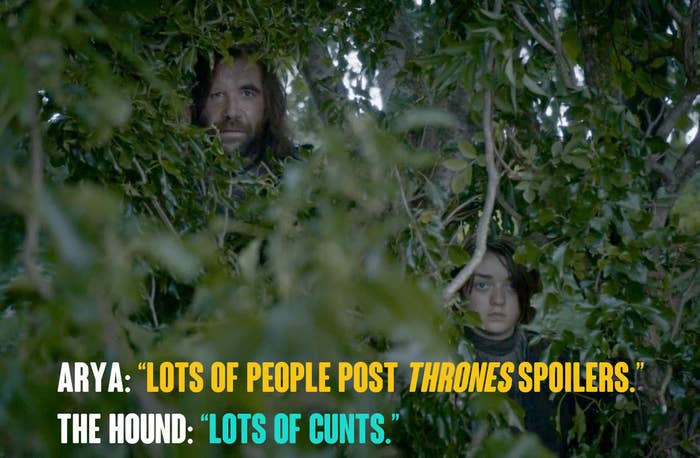 So if you've made it this far, it means you've seen the new episode. In turn, this means your heart is broken and you'll never love again.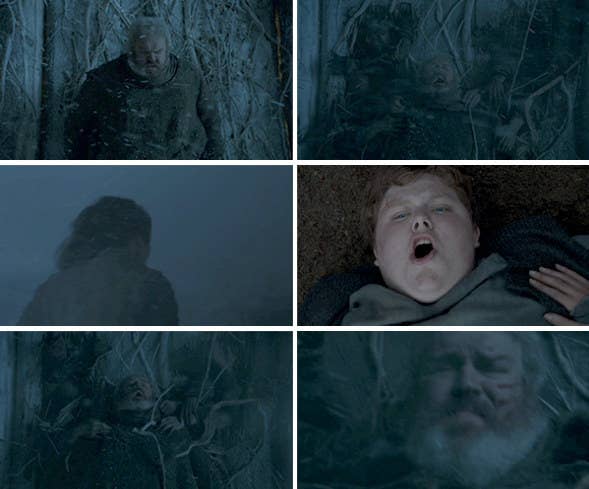 In what was probably the most gut-wrenching episode ending since the Red Wedding, the internet understandably was immediately in need of a hug.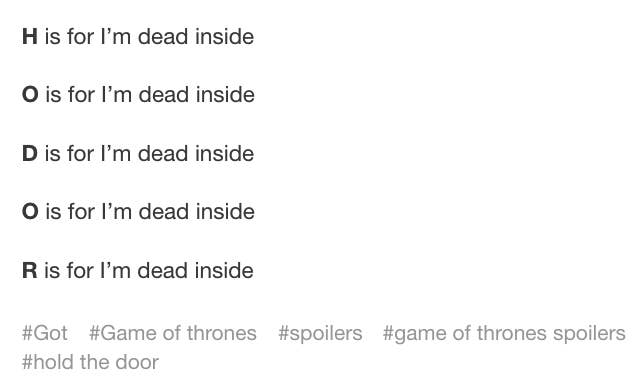 As if watching such a kind and innocent character as Hodor die wasn't horrific enough, Bran also realises he was responsible for Hodor losing his mind.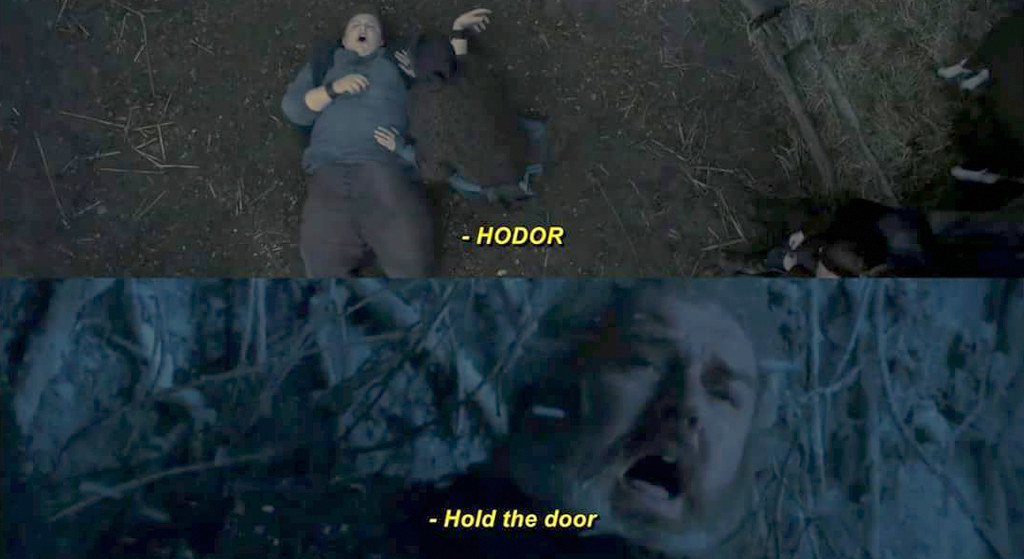 Suddenly one of the longest standing questions in the Thrones universe was answered. We now knew why Hodor Hodor-ed.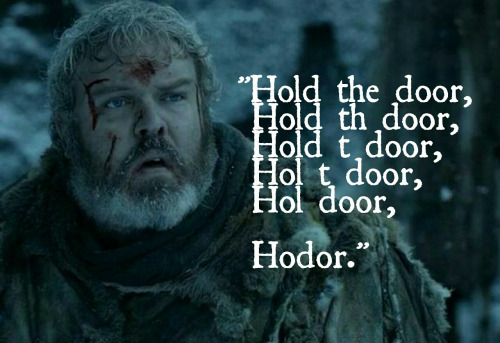 Back in February 2008 (!!!) someone on the asoiaf.westeros.org forum responded to a thread called "What does Hodor mean?" with the following suggestion:

Of course, there were other suggestions. And how we wish they were true.

RIP Wylis. You were too good for this world.