When the trailer for Game of Thrones Season 6 dropped a few weeks ago there was little argument about its most exciting moment.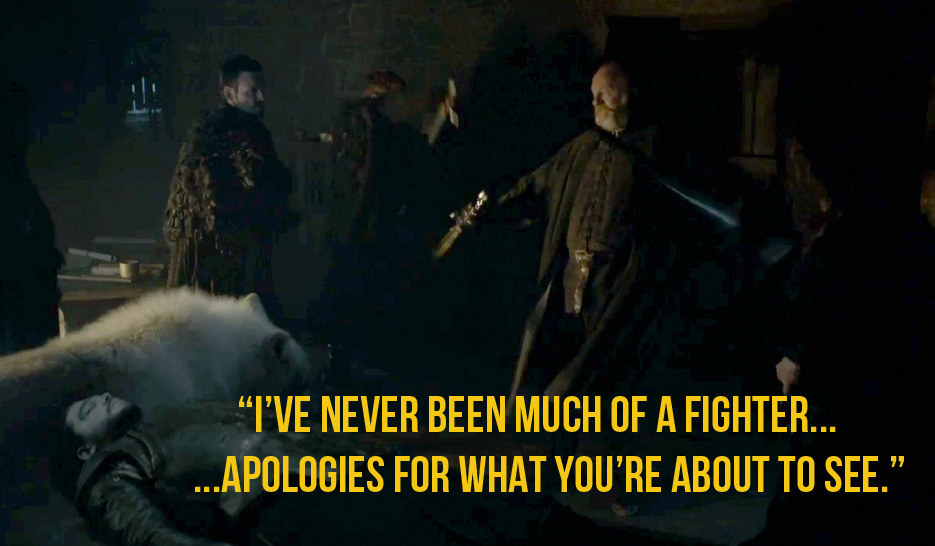 First up we get this shot of Davos talking to some brothers of the Night's Watch, as a very much alive Ghost stands next to the very much dead body of his owner.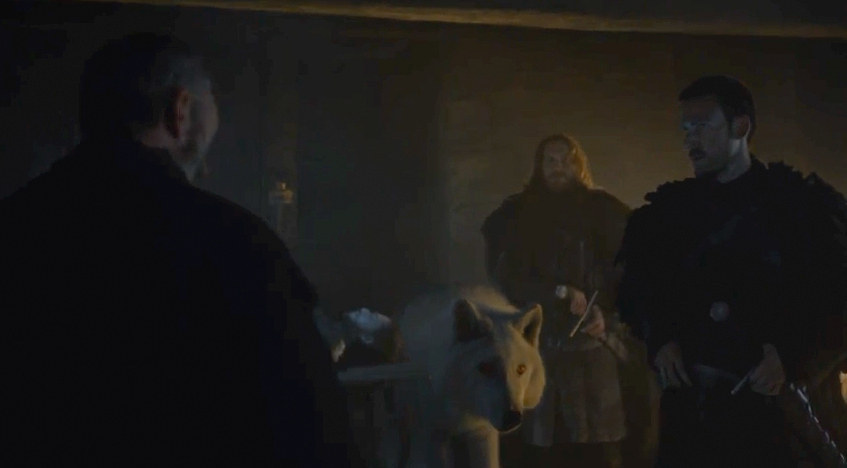 Then we have the whole "apologies for what you're about to see" bit that we saw in the trailer, however this time we see that once everyone has drawn their swords, they all turn their attention to the locked door.
Chief Snow-stabber Ser Alliser Thorne, of course.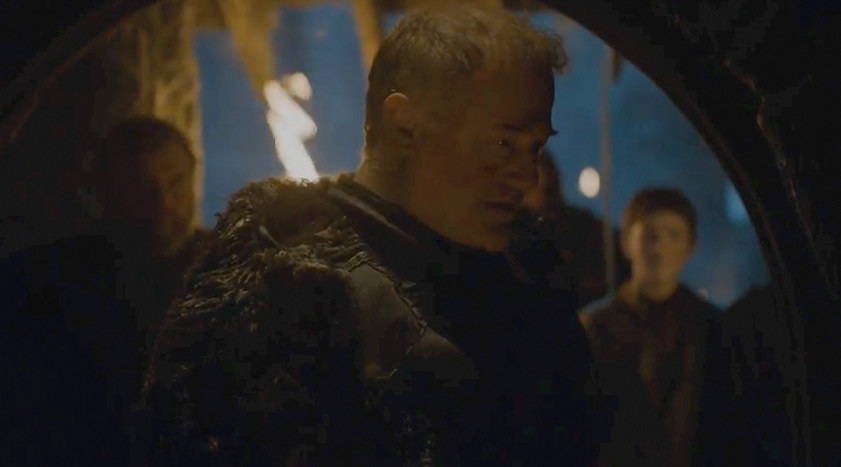 And look who he's brought with him.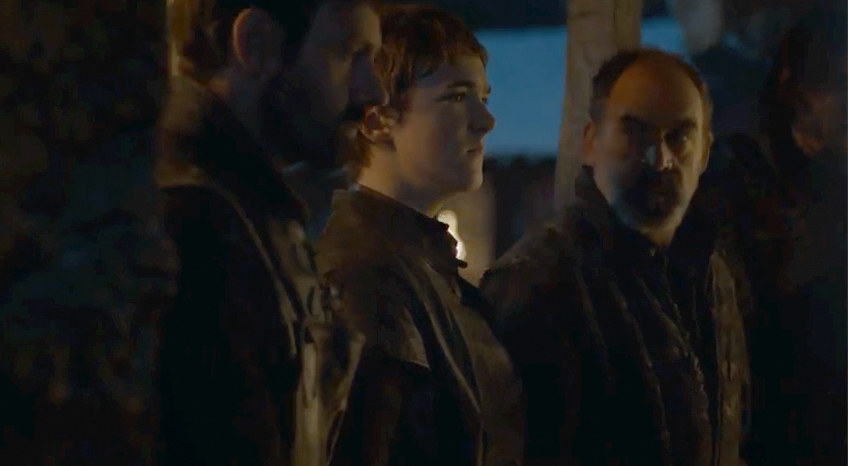 Next we have another moment that we saw in the trailer, but until now we didn't know what was going on.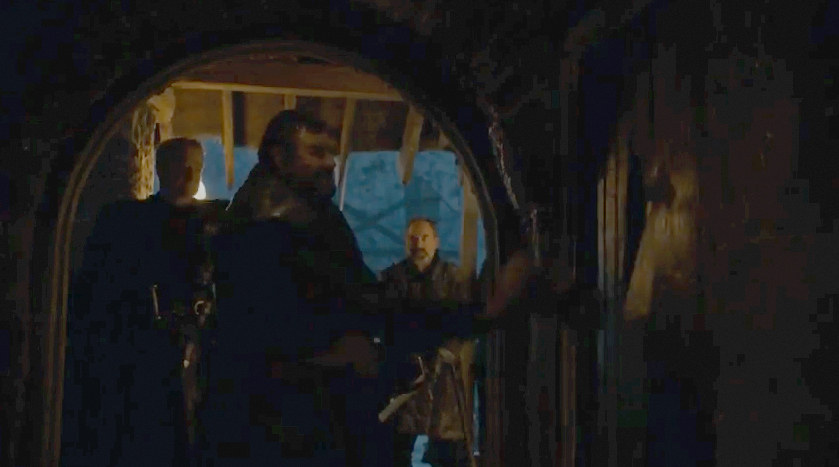 Time for a terrifying but utterly badass Ghost close-up, and some excellent playing dead from Kit Harington.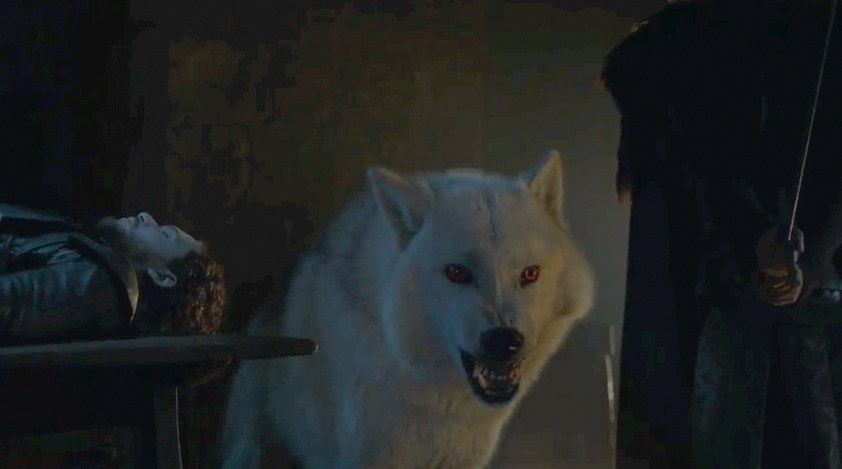 Finally beardy man's axe does the job, and the door is broken.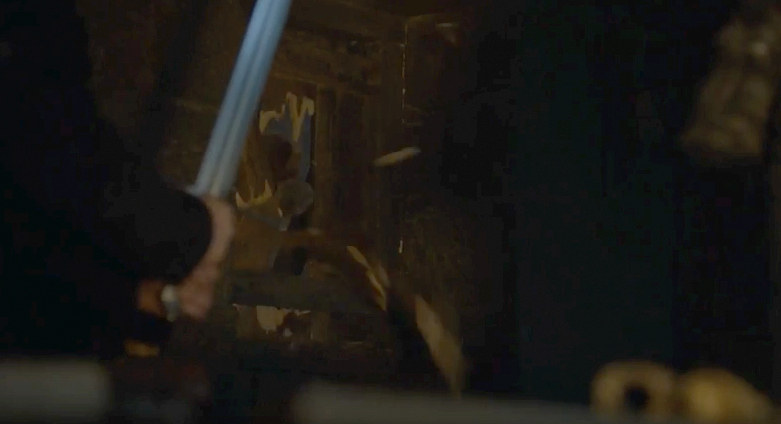 TWO WEEKS!!!!!!!!!!!!!!!!!!!!!!!!!!!!!!!!!!!!!!!!!!!