17.
Miso Soup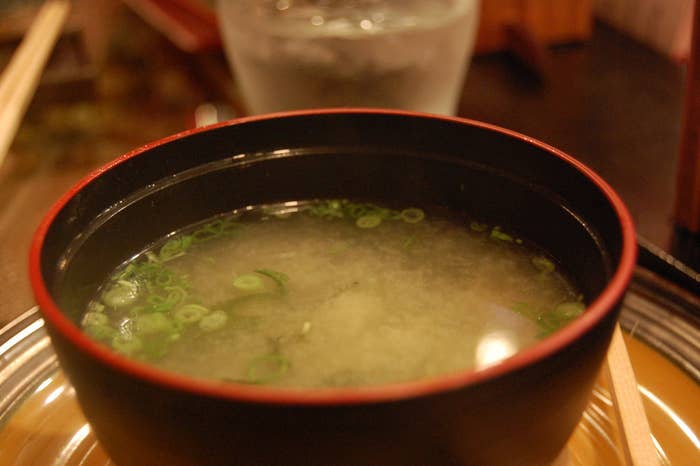 For: The lazy Sunday hangover.
Does it work: During a hangover, "the body is looking for amino acids, water, vitamins and minerals to essentially help flush out your system," says New York Nutritionist Stephanie Middleberg. Miso has water to hydrate, sodium to help you retain water, and as a fermented food, a lot of healthy bacteria to help with your digestion.
OK SURE, THE ONLY PROBLEM IS, WHERE THE HELL DO YOU GET IT AT THIS MISERABLE MOMENT WHY IN THE WORLD WOULD I WANT TO EAT THIS RIGHT NOW.
16.
Pickle Juice
For: The "I'll try anything" hangover.
Does it work: The salt in the brine is good for rehydration and the vinegar allegedly helps with digestion.
FINE OK BUT EEEEEW.
15.
Dry Toast and Water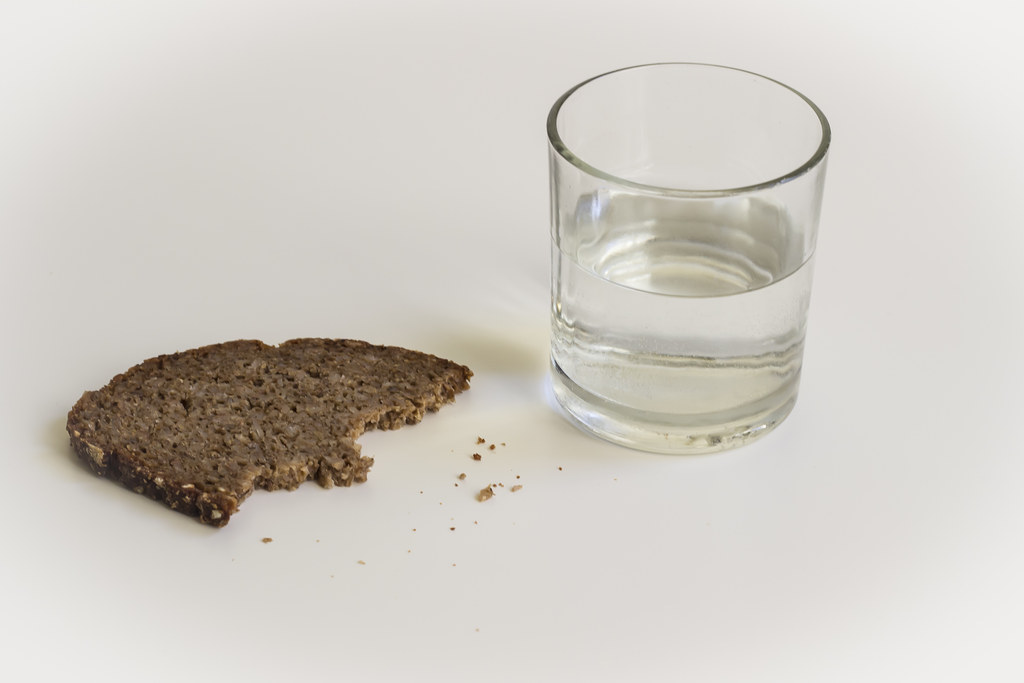 For: The existential "what have I become" hangover.
Does it work: These are the bare bones essentials for getting your blood sugar and hydration levels back up, giving you just enough energy to sit up in your bed and reflect on the choices that led you to this moment.
EVERYTHING IS THE WORST.
14.
Ginger or Mint Tea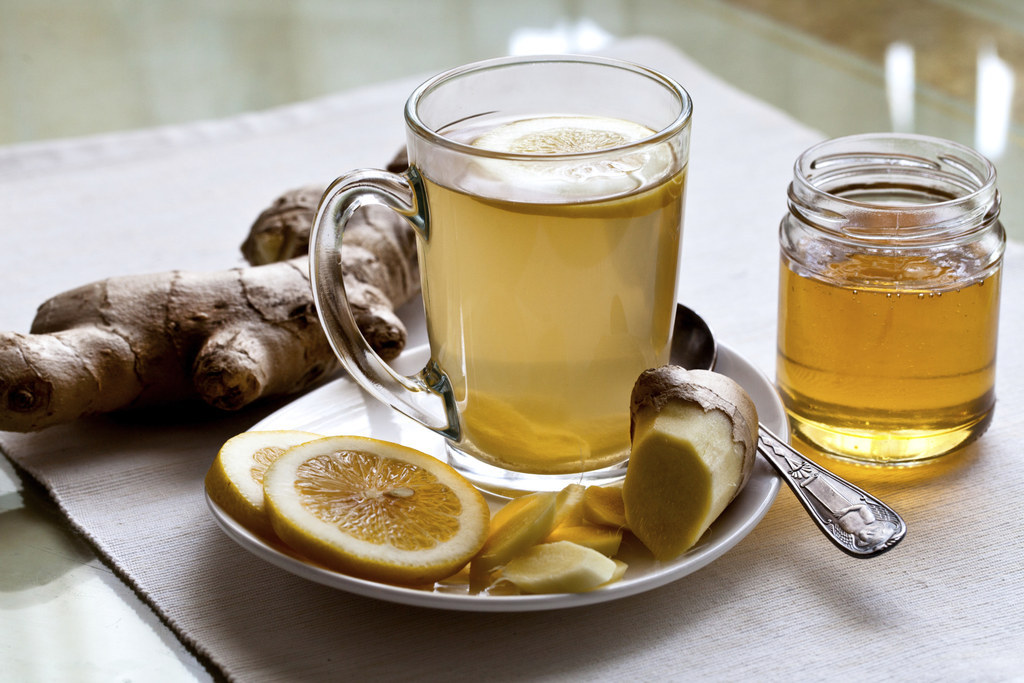 For: The "but I'm usually so responsible" hangover.
Does it work: "Ginger and mint are natural nausea fighters and honey's natural sugar helps alcohol break down faster," says Middleberg. "Plus tea will help wake you up more gently than coffee."
COOL INFO EXCEPT I'M STARVING WHERE ARE THE NEAREST PANCAKES.
13.
Seltzer Water + Ibuprofen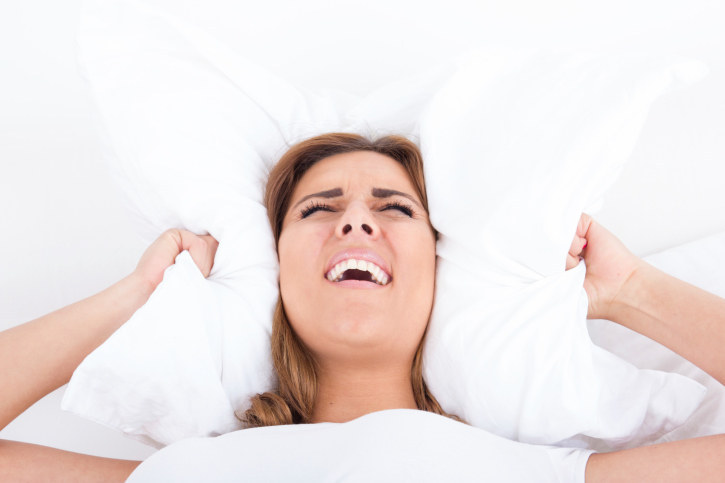 For: The "this isn't my first hangover" hangover.
Does it work: This is a classic for a reason. The sodium bicarbonate in seltzer neutralizes stomach acid to make you less queasy and the Ibuprofen kills the headache. Of course, Ibuprofen shouldn't be taken on an empty stomach.
SOMEONE JUST CHOP OFF MY HEAD, THANKS, BYE.
12.
Fruit (Banana) Smoothie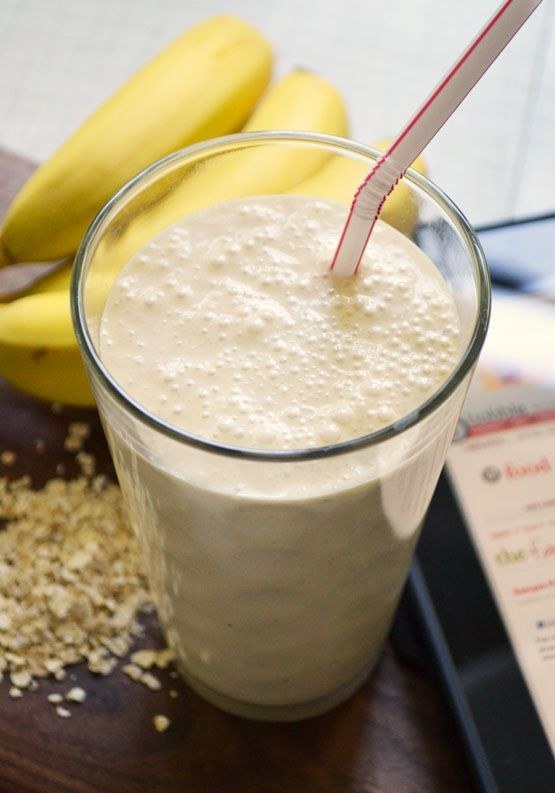 For: The "I still have enough energy to make a smoothie, so this hangover really isn't so bad" hangover.
Does it work: It will try. Heavy drinking results in significant depletion of potassium stores, which leads to the cramps, fatigue, nausea, dizziness and heart palpitations associated with hangovers, according to Middleberg. As a great source of potassium, bananas will help replenish the body's minerals while the honey in the smoothie accelerates the breakdown of alcohol. Recipe here.
THIS ISN'T SO BAD, BUT WHERE THE FUCK IS SOME LASAGNA.
For: The "shit, I have so much to do today" hangover.
Does it work: Actually intended for vomiting, dehydrated infants, Pedialyte has more electrolytes and less sugar than sports drinks like Gatorade. Although some academics are skeptical about Pedialyte's efficacy at combatting hangovers, college kids tend to get really turnt up for Pedialyte.
IT IS STILL FOR BABIES. I HAVE AN ADULT HANGOVER RIGHT NOW.
10.
Eggs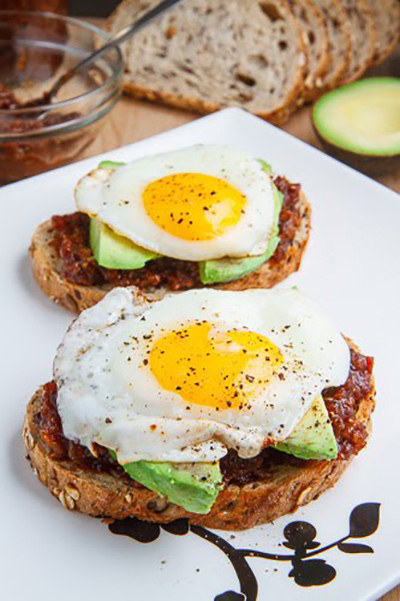 For: The "Me-Day" hangover.
Does it work: Could help. Eggs contain two amino acids Cysteine and Taurine, which counteract the hangover-causing chemical compound acetaldehyde and aid in flushing your body of toxins respectively, according to Middleberg.
EGGS, FINE, JUST BRING ME A DRINK.
9.
Fresh Air And/Or Light Exercise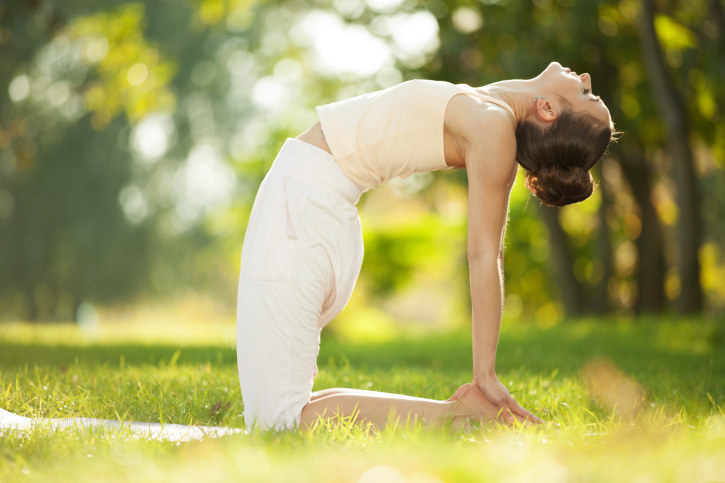 For: The "first day of the rest of my life" hangover.
Does it work: Kind of. Exercise will further dehydrate you if you don't drink a sufficient amount of water (you should aim for 1/2 your body weight in ounces according to Middleberg), but it will also release endorphins to elevate your mood as you recover.
WHO CAN DO THIS? WHO DOES THIS???
8.
Coconut Water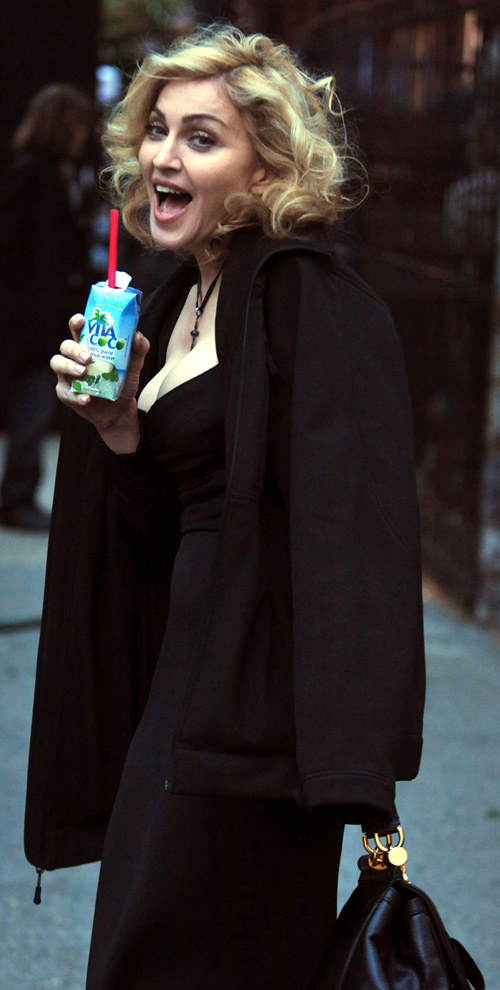 For: The "WHYEYWQFH#*@eiw aghew" hangover.
Does it work: Yes. You just. You just do that.
SOME OF US HAVE TO BE SOMEWHERE.
For: The birthday hangover.
Does it work: Temporarily. The "hair of the dog" method will relieve you of your blaring headache for the duration of brunch, but by late afternoon, it'll be back to nausea and dizziness.
YAAASSSSS.
5.
Iced Coffee And Being Kind Of Rude All Day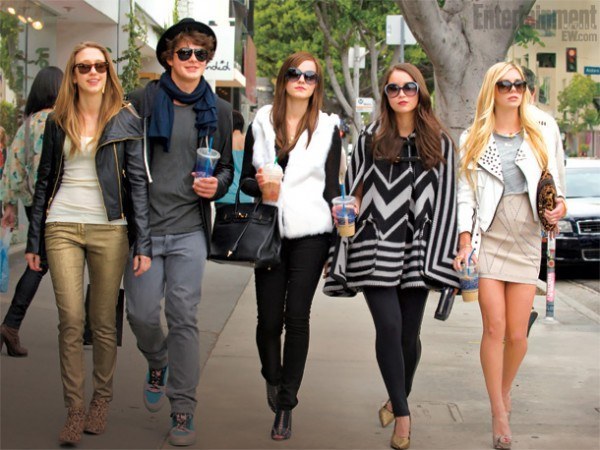 For: The "don't fuck with me" hangover.
Does it work: Yes and no. Coffee constricts blood vessels, which will elevate blood pressure and likely make your hangover worse. But the combination of iced coffee and a mean attitude will also ensure that you don't have to put up with anyone's shit all day, which can certainly help ease your aches and pains.
NO SERIOUSLY SHUT UP.
4.
Yummy Carbs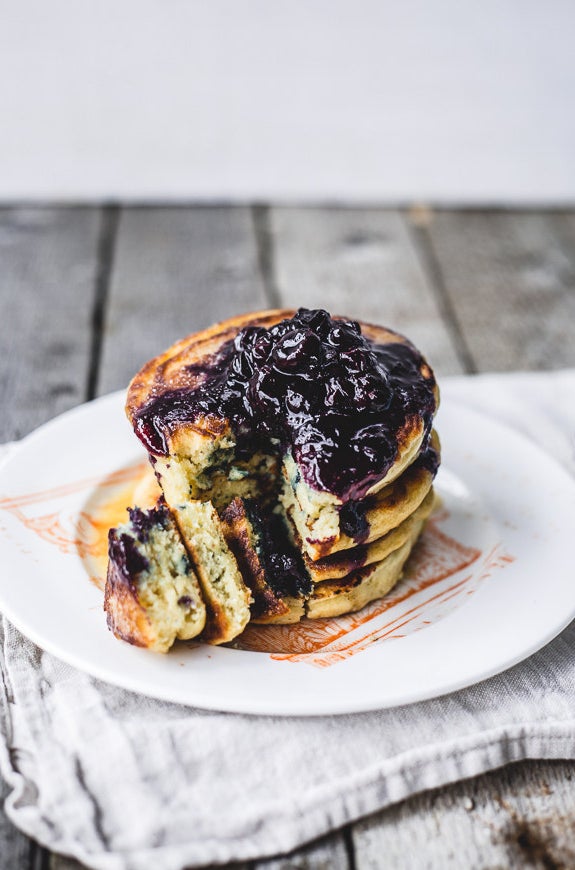 For: The "I'm not even sorry" hangover.
Does it work: Scientifically speaking, not really. "[Carbs] can boost blood sugar that dip while drinking," says Middleberg. However, she also advises not to "gorge on them as they will send you on a roller coster of ups and downs causing you to end up with a food hangover as well."
WHY IS THERE NO CHEESE ON THOSE FRENCH FRIES WHAT IS THIS.
3.
Smoking Weed
For: The "woke up on some dude's couch smelling of Cheetos" hangover.
Does it work: The jury's out on the degree to which this actually helps but many say it reduces nausea and certainly stimulates appetite.
BUT IT'S A SCHOOL NIGHT OK WHATEVER.
For: The "my stomach is a bottomless pit" hangover.
Does it work: One side effect of alcohol consumption is the depletion of the body's B vitamin stores. "Foods rich in B vitamins include oatmeal, beans, fruits, green veggies, meats and fish," says Middleberg. While beans, veggies, and meat/fish are probably not what you are craving while hungover, they probably will be once neatly wrapped in a warm tortilla with guac.
I'LL TAKE 12.
1.
Sunglasses and Advil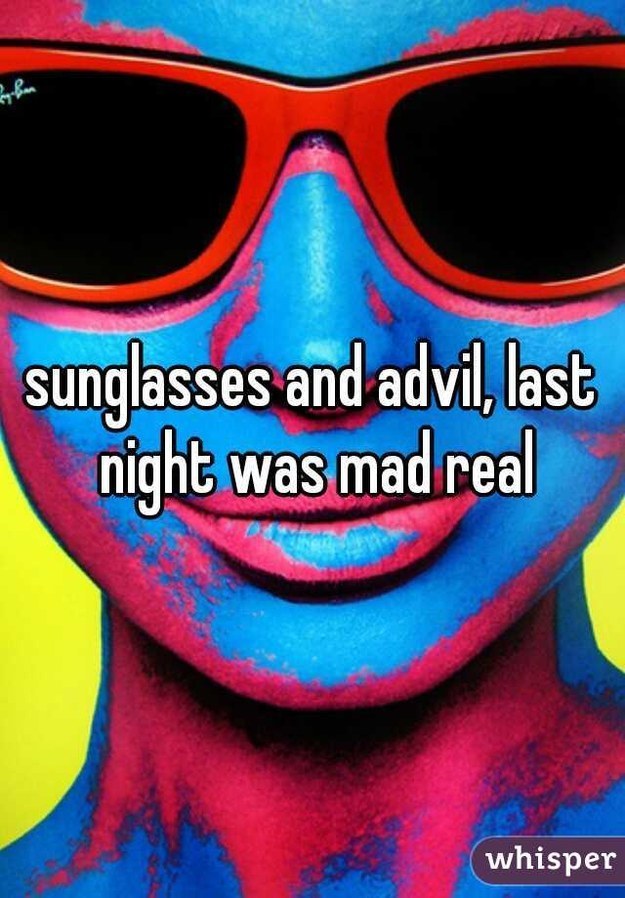 For: Kanye West
Does it work: Would Yeezy lie to us?
THAT'S LIKE ALL HE EVER DOES.