Someone Combined Red Lobster And Chick-Fil-A To Make The Ultimate Chicken Biscuit
"Every once in awhile a revolutionary product comes along that changes everything." —Steve Jobs
This, friends, is a cheddar chicken biscuit. It is 50% Red Lobster cheddar bay biscuit, 50% Chick-Fil-A fried chicken filet, 100% OMGHOWHASTHISNOTBEENDONEBEFORE.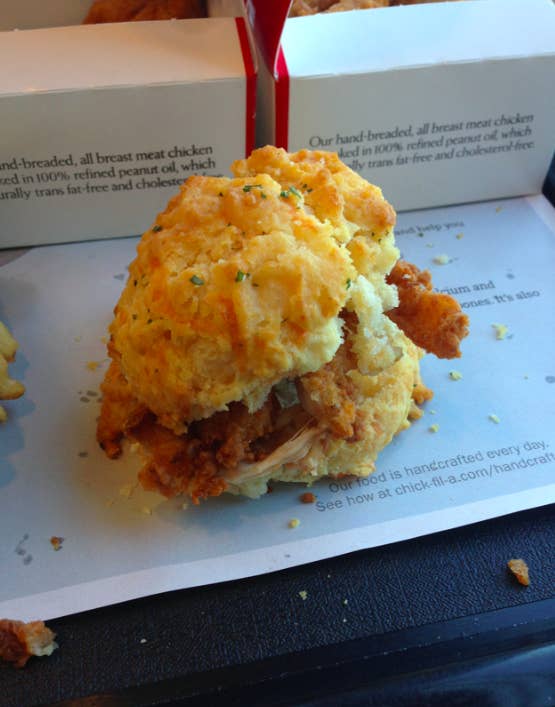 It all began when three friends discussed taking a road trip out of San Francisco so that they could eat at Red Lobster.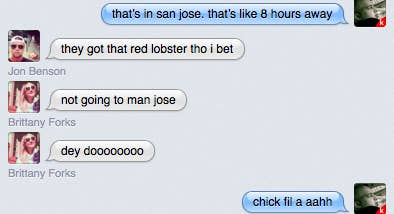 BUT THEN THANKS TO BRITTANY SOMETHING AMAZING OCCURRED: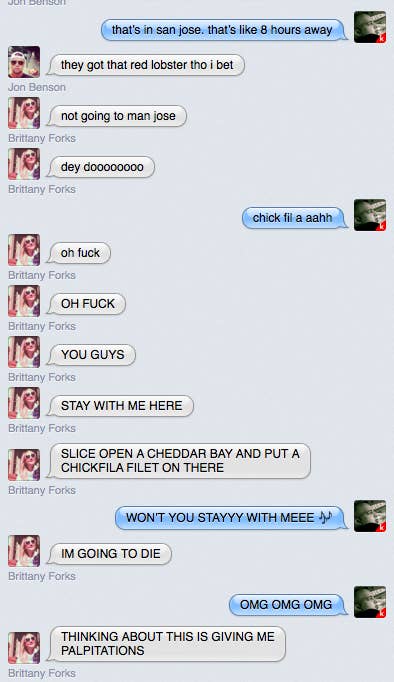 Less than 24 hours later, the group executed their plan.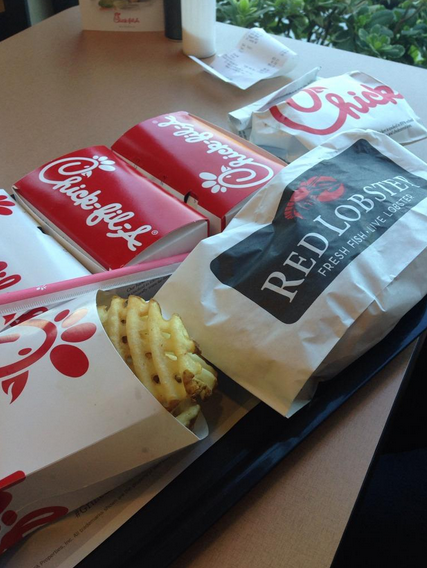 And now we live in a world where this exists.