It will serve meals like this Jägermeister Poutine.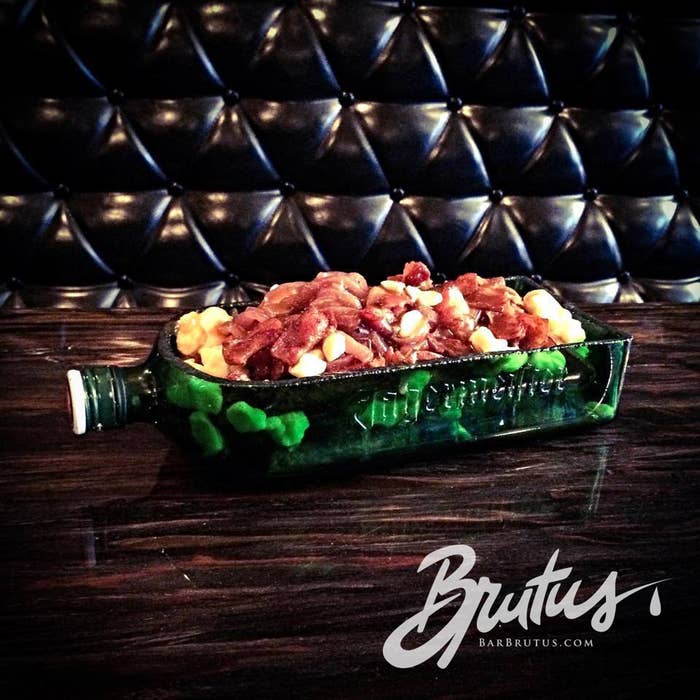 And this bacon sushi...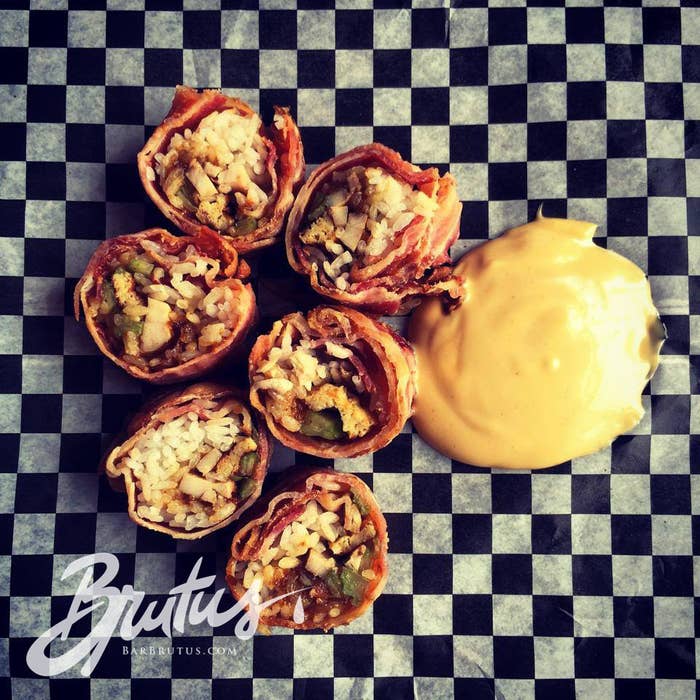 Owner Anthoni Jodoin says that his idea stems from a very basic truth:
One bacontastic innovation on the menu is the "Hot Pig," which owner Anthoni Jodoin believes is the "very first 100% bacon sausage Hot Dog."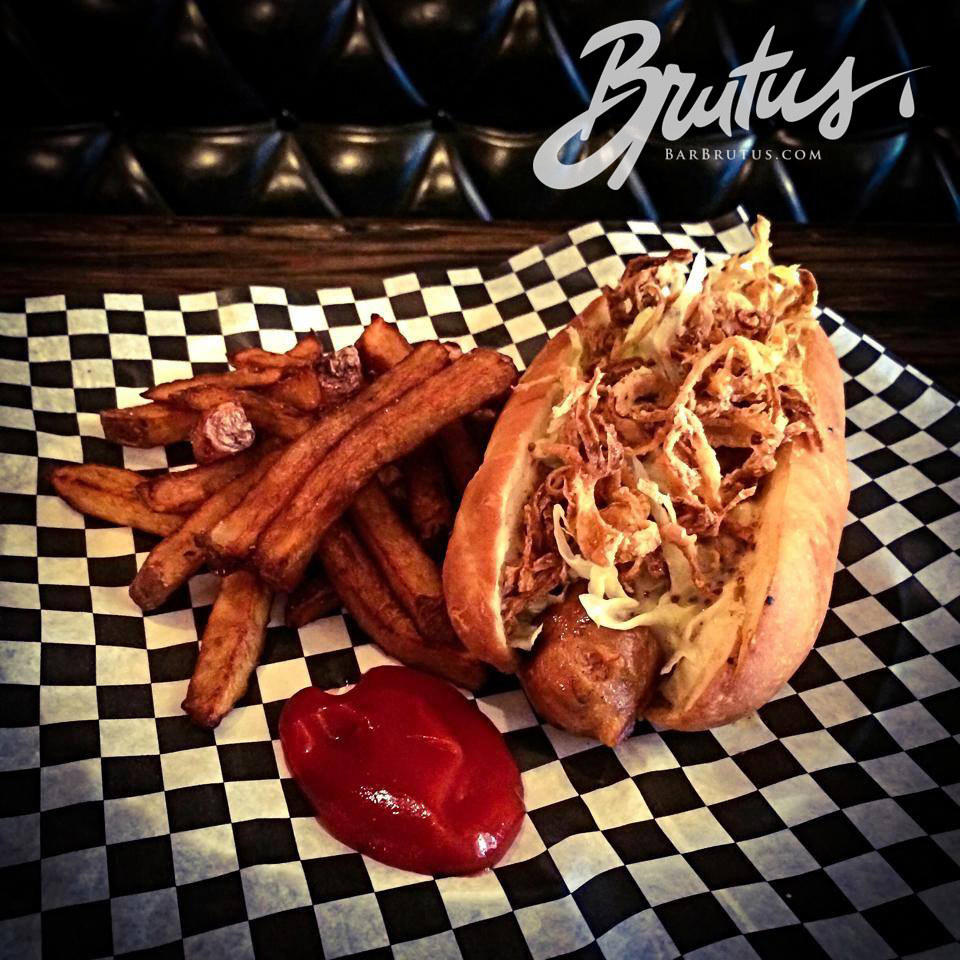 A line of signature cocktails will complete the menu, like this Bloody Caesar (basically a Canadian Bloody Mary made with clam-tomato juice), garnished with a juicy bacon rose.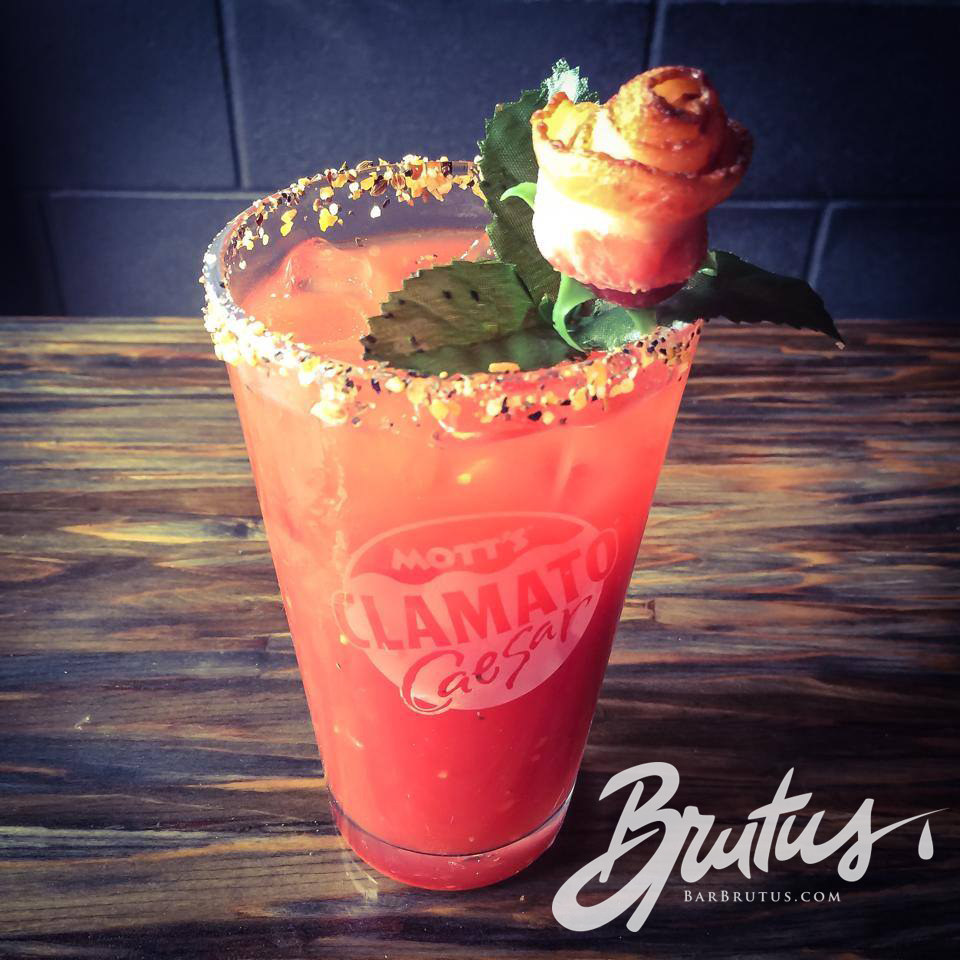 Bar Brutus is also the proud owner of Quebec's entire supply of Bacon Vodka, Jodoin told BuzzFeed.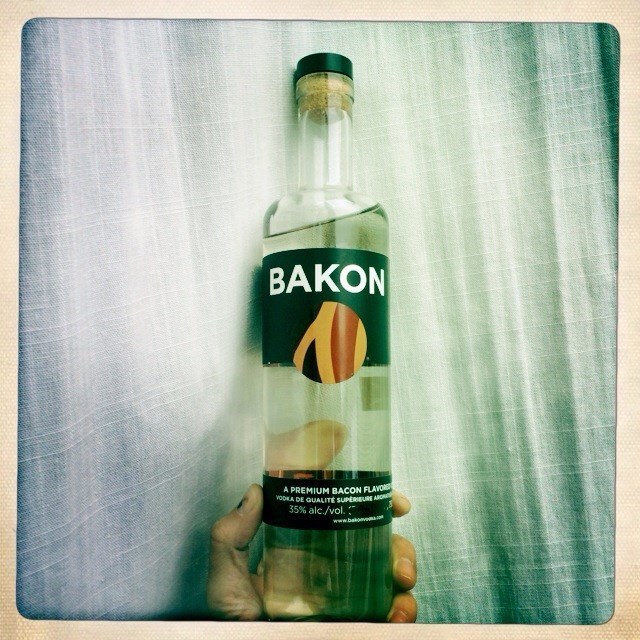 These beautiful bacon packed meals and cocktails will soon be available to us all.
"I'm confident it's going to become a bacon mecca," says Jodoin. "That's my goal. That if you're a bacon lover and you're in Montreal, you will know that you have to come here. "
Thanks, Canada.