Stuffed Chicken Parm Dinner For Two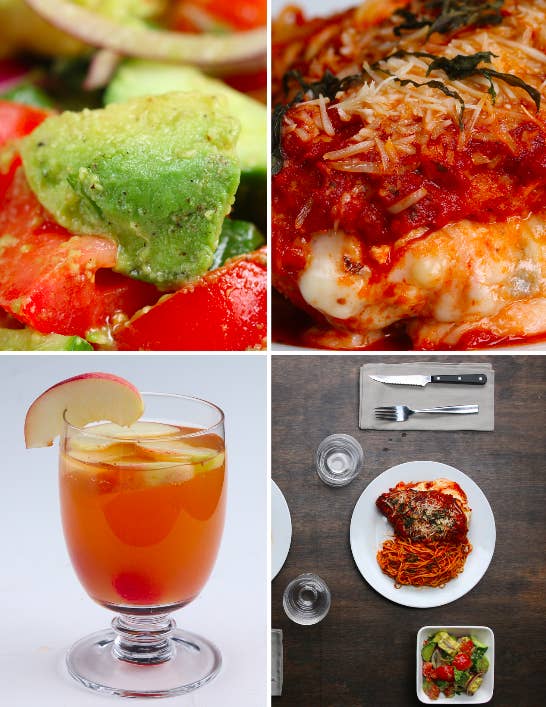 Cucumber, Tomato, and Avocado Salad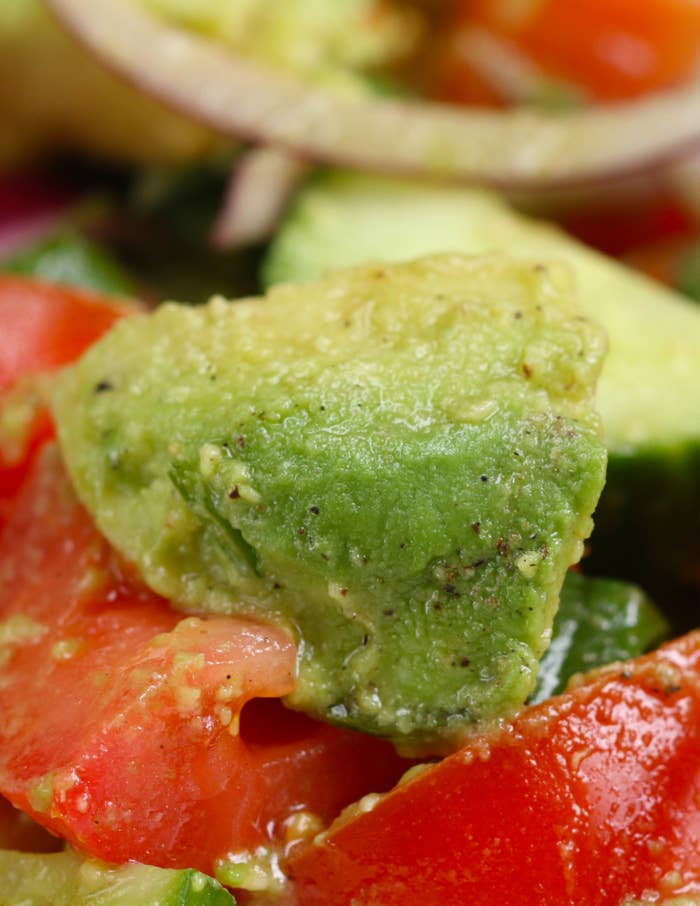 INGREDIENTS
Servings: 2
½ English cucumber, diced
2 Roma tomatoes, diced
2 ripe avocados, diced
¼ red onion, thinly sliced
2 tablespoons cilantro, chopped
1 lemon, juiced
Salt, to taste
Black pepper, to taste
1 tablespoons extra virgin olive oil
PREPARATION
1. Place sliced cucumber, tomatoes, avocados, onion, and cilantro in a large salad bowl.
2. Toss with olive oil, lemon juice, salt, and pepper.
3. Enjoy!
Inspired by: Natasha's Kitchen.
Stuffed Chicken Parmesan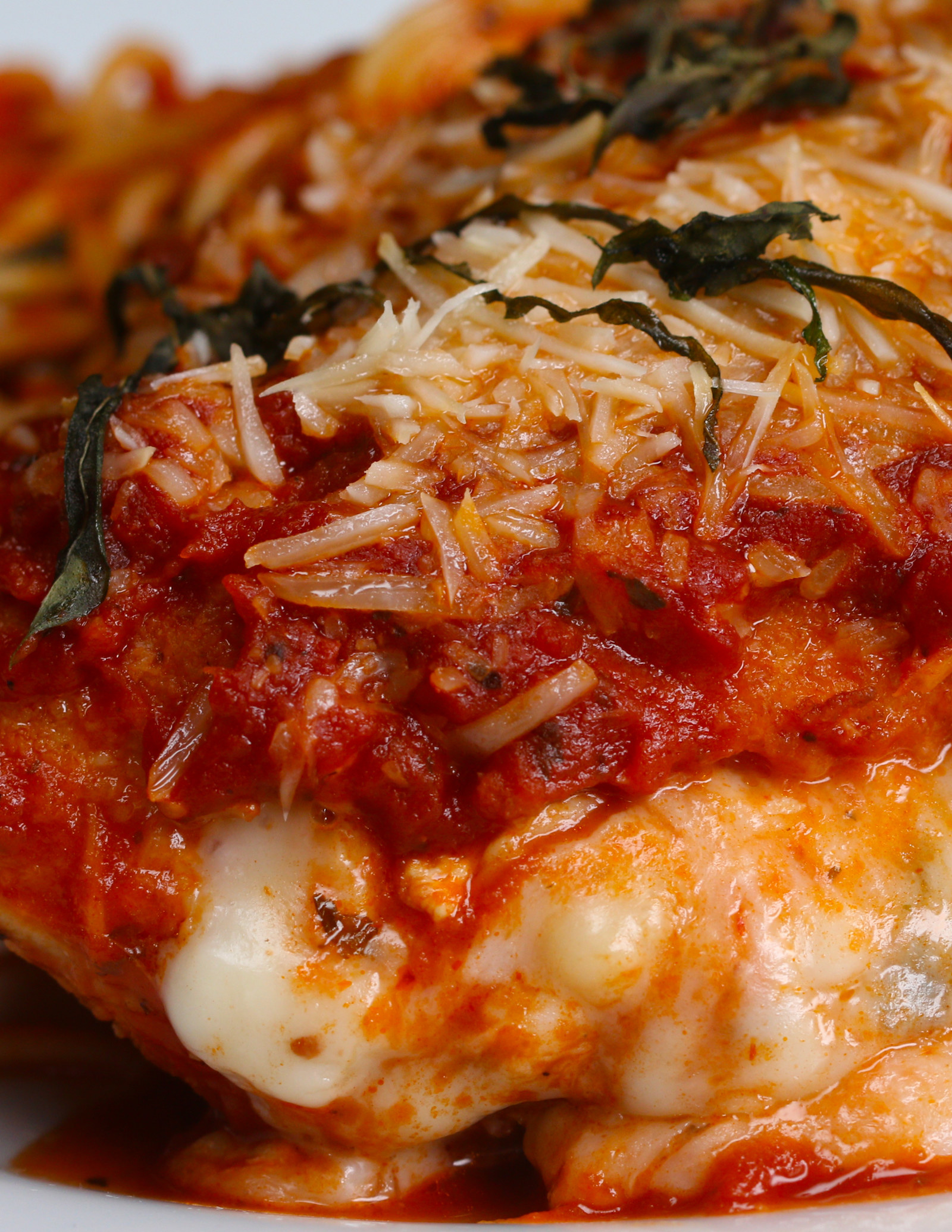 INGREDIENTS
Servings: 2
2 chicken breasts, boneless and skinless
Salt, to taste
1 cup mozzarella
1 cup flour
4 eggs, beaten
1 cup breadcrumbs
1 cup oil for frying
3 cups tomato sauce
½ cup parmesan
2 tablespoons basil
PREPARATION
1. Cut a pocket into each chicken breast.
2. Stuff the pockets evenly with mozzarella cheese.
3. Press the edges of the chicken together to seal the pocket.
4. Separate the flour, eggs, and bread crumbs into 3 separate bowls.
5. Being careful to keep the chicken from opening, dip the stuffed chicken in the flour, shaking off the excess.
6. Dip the floured chicken into the egg, then the bread crumbs, coating it evenly.
7. Heat oil in a large pan over medium heat.
8. Preheat oven to 350˚F/180˚C.
9. Fry the chicken until golden brown on both sides.
10. Place ⅔ of the tomato sauce evenly on the bottom of a baking dish. Place the chicken on top.
11. Top with the rest of the tomato sauce, then sprinkle the parmesan and basil on top.
12. Bake for 25 minutes or until chicken is cooked through and cheese is turning golden brown.
13. Serve!
RASPBERRY PEACH SANGRIA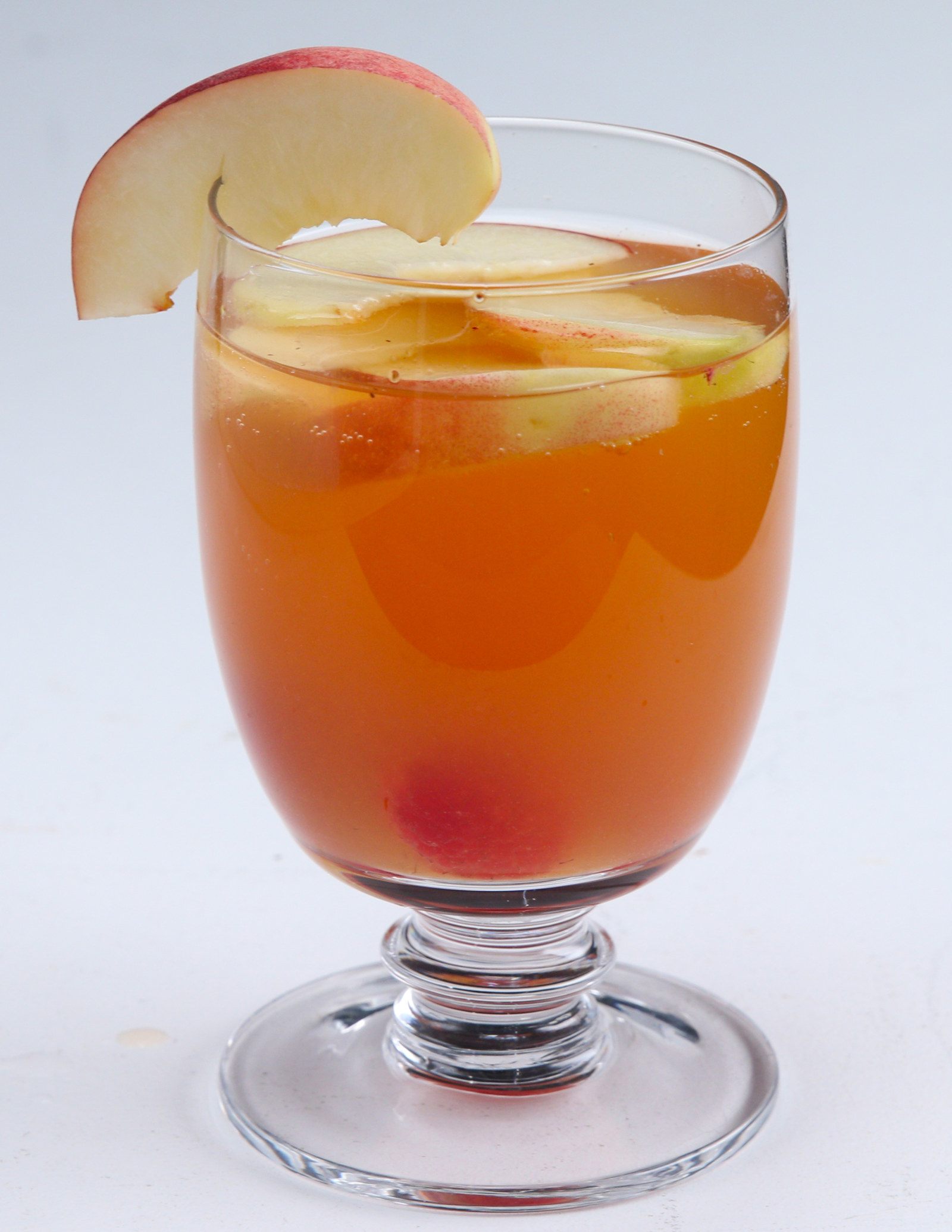 INGREDIENTS
Servings: 2 - 4
2 white peaches, sliced
1 cup raspberries
2 cups rosé
2 shots white rum
1 cup peach nectar
1 cup champagne
PREPARATION
1. In a pitcher, combine peaches, raspberries, rosé, rum, and peach nectar.
2. Stir until mixed.
3. Chill for at least 4 hours.
4. Add the champagne, then serve!