Oh, You Fancy Huh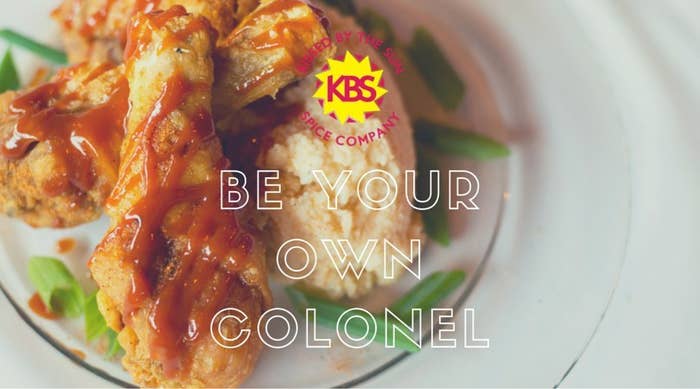 Full Recipe
Cook Time: 35 Minutes
Serves: 3 to 4
Ingredients
- 12 chicken drumsticks or whole frying chicken
- 2 cups flour
- 2 cups peanut oil
- 3 eggs
For Sauce
- 1/2 cup celery, finely chopped
- 1/2 cup onion, finely chopped
- 1 garlic clove, diced
- 1/4 cup peanut oil
- 1 cup steak sauce
- 1/4 cup bourbon
Directions
1.) Coat chicken in egg yolk and flour and season generously with KBS Ragin' Cajun Blend. Add peanut oil into a frying pan and set to medium to high heat. The oil should be about half an inch high. Add the chicken and cook for 8 to 12 minutes on each side or until crispy brown.
2.) For sauce add oil to sauté pan and add onions, garlic, and celery. Cook on medium heat for 10 minutes or until veggies are soft. Add bourbon and steak sauce. Cook on low heat for 10 to 15 minutes stirring frequently.
3.) Add mashed potatoes or your favorite side and enjoy. We recommend eating with pinky out.
Visit the Kissed by the Sun Kitchen
Shop handcrafted organic, all purpose, & gluten free spice blends.