University cheats who take exams or write essays for students face up to two years in prison or a fine of up to $210,000 under proposed new laws.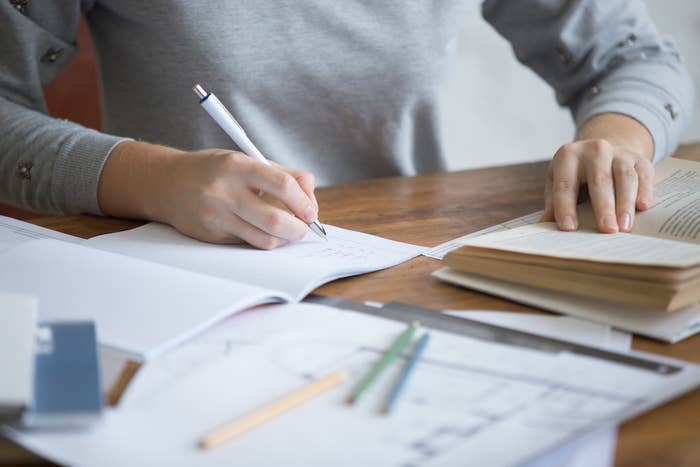 The draft legislation released on Sunday would make it an offence to provide or advertise cheating services.
Minister for education Dan Tehan said organised cheating threatened the integrity of Australia's higher education system.
"Cheating is wrong and the Morrison government is targeting the people who are making money exploiting Australia's students," he said. "If you write another person's university essay that's cheating and you're ripping off other hard-working students and also undermining our world-class education system.
"We will make contract cheating a crime sending a very clear message that cheats do not prosper under the Morrison government."
The legislation would also allow the Tertiary Education Quality and Standards Agency to seek court injunctions to block access to websites in Australia and overseas promoting cheating services.
The Department of Education and Training said the draft legislation was aimed at those providing cheating services and not at students. Students who cheat would continue to be subject to their institutions' own policies and sanctions.
The department said the penalties outlined in the bill are "intentionally severe" so as to provide a visible and meaningful deterrent to providing cheating services or access to them: "And secondarily to provide a more streamlined and efficient mechanism for institutions to address detected cheating activity with clearer avenues of support from regulators and law enforcement."
The Morrison government's proposed legislation would only be introduced if it was returned to power at the forthcoming federal election.
Universities Australia chief executive Catriona Jackson said the announcement was welcomed by universities.

"Australian universities take a strong stance against contract cheating," she said. "It will not be tolerated. Universities are working actively against contract cheating but strong disincentives would make cheating companies or services think again."
Speaking on ABC's RN Breakfast on Monday, Labor's shadow minister for education Tanya Plibersek said any reduction in cheating was important, but she was sceptical of the announcement.
"It's disappointing that we haven't seen any details from the government, so I'm only going on what I read in the papers, but any measures to reduce cheating are very important, it's important for our international reputation, it's important for students, but ... this to me smells like distraction," she said.