This is the moment a South African journalist was mugged at gunpoint while waiting to go on air.
Mvoko, who works for the national broadcaster, SABC, said afterwards that the men threatened him with a gun when he refused to hand over his mobile phone.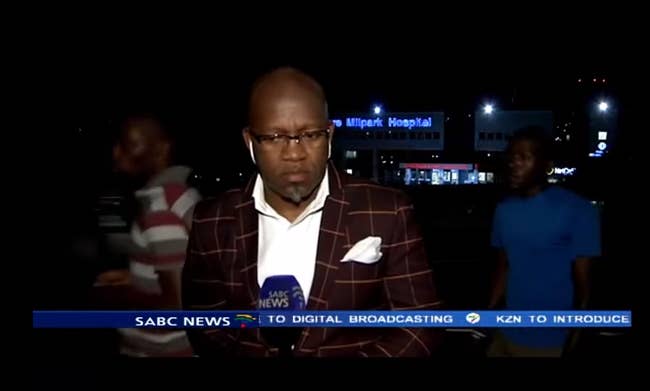 Appearing in the studio afterwards, Mvoko said he thought the men took two or three phones off him and the crew, as well as a laptop.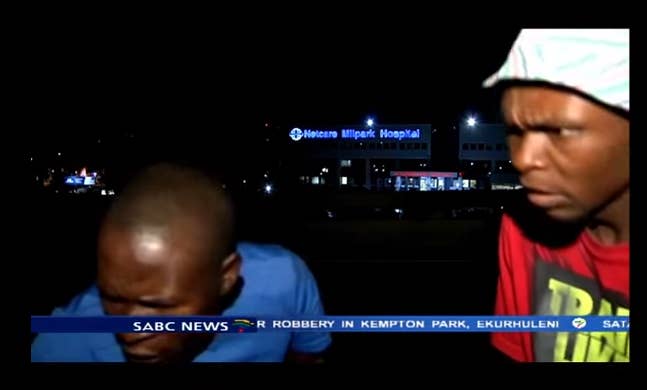 The SA National Editors' Forum (Sanef) condemned the mugging, and said in a statement:
Every South African lives with the reality of crime, but to see thugs brazenly ignoring television cameras and robbing media workers in the course of their work, yet again brings home the level of criminality in our society.

The muggers are clearly identifiable on camera and we hope that arrests and prosecution will occur soon. Sanef appeals to members of the public who recognise the men to do the right thing and alert the police to their identities and whereabouts so that the law can take its course.