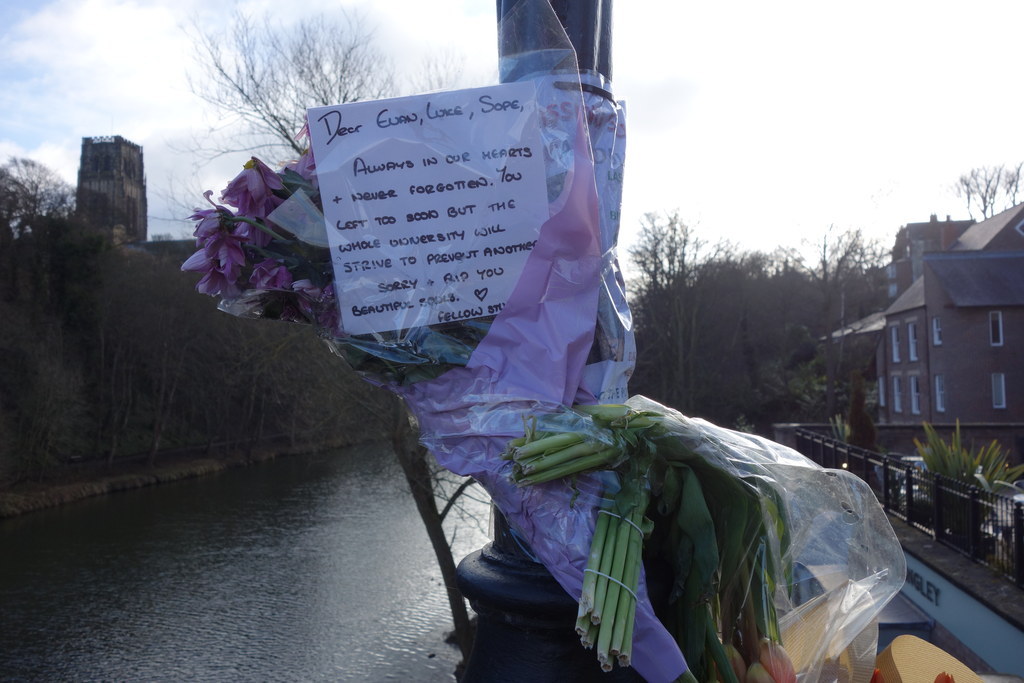 When BuzzFeed News visited Durham it was clear that the deaths of Sope Peters, Luke Pearce, and Euan Coulthard still hang over the city.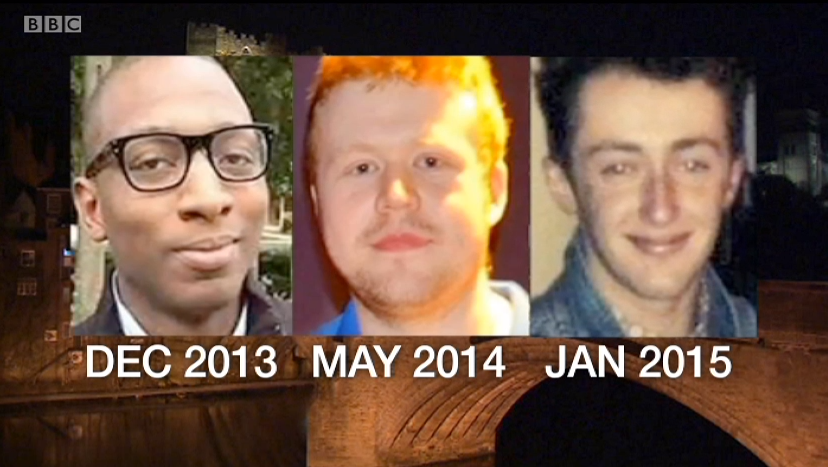 PC Claire McNaney of Durham Constabulary told BuzzFeed News:
What we're finding is people pre-load at home, so they'll drink an awful amount at home and then come out at, say, 11–12 o'clock, and probably not drink much whilst they're out.

They drink more when they're at home, and that's a massive thing we're seeing.
The price of alcohol in the city is what the authorities seem most keen to address.
The students we spoke to rejected the idea that Durham has a particular problem with drinking and said it is no different to any other university city.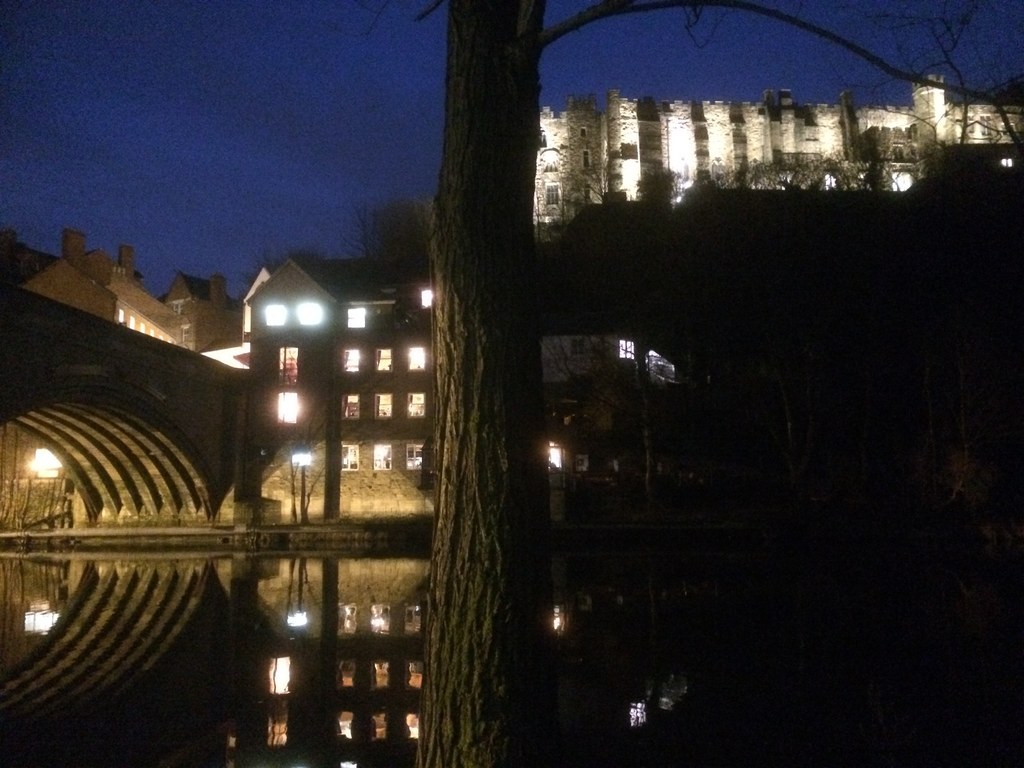 Calls for an improvement in safety along the city's river pathways also remain contentious.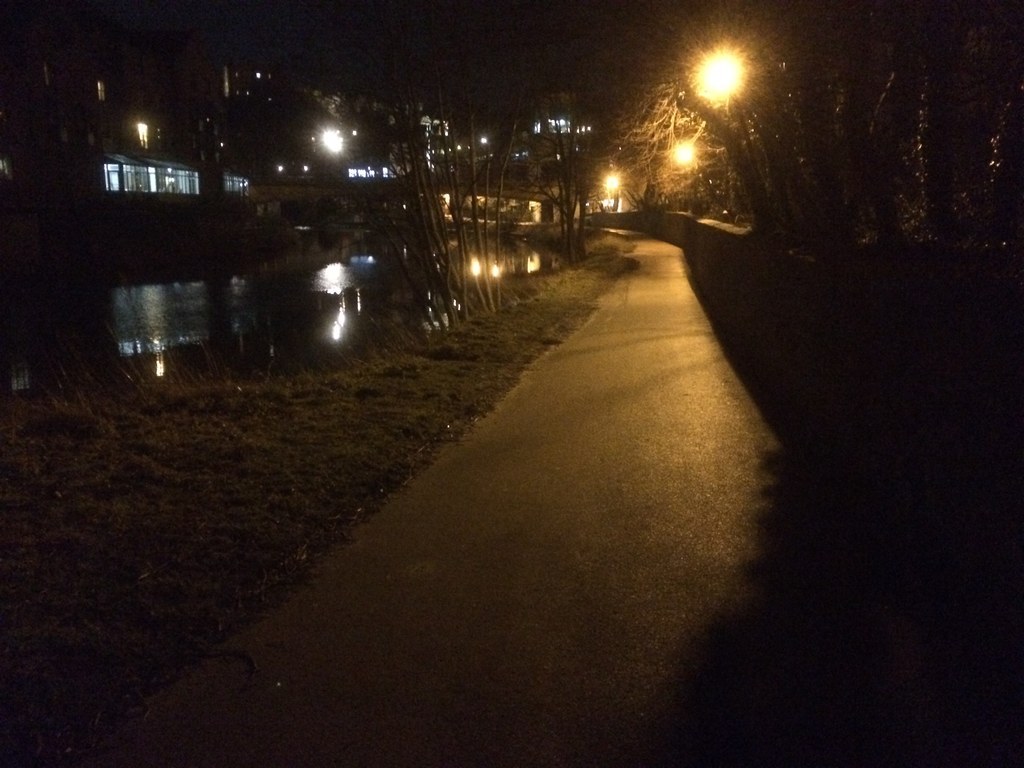 The lighting on certain stretches of the River Wear is non-existent. This is the view towards Hild Bede, where, Savill said, at certain points people have to use the light from their phones to see where they're going at night.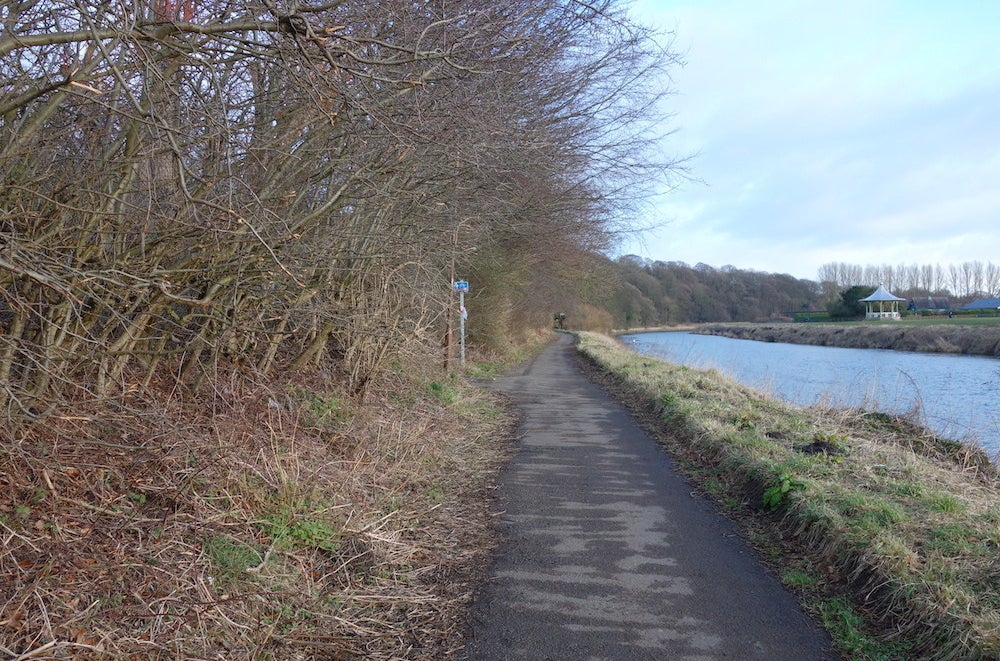 Lewis claimed also that the street lamps that are along this stretch of the river frequently don't work.
And a survey published by Durham's student newspaper, Palatinate, on Thursday found that 93% of students polled believe the area around the river is "dangerous to a drunk person".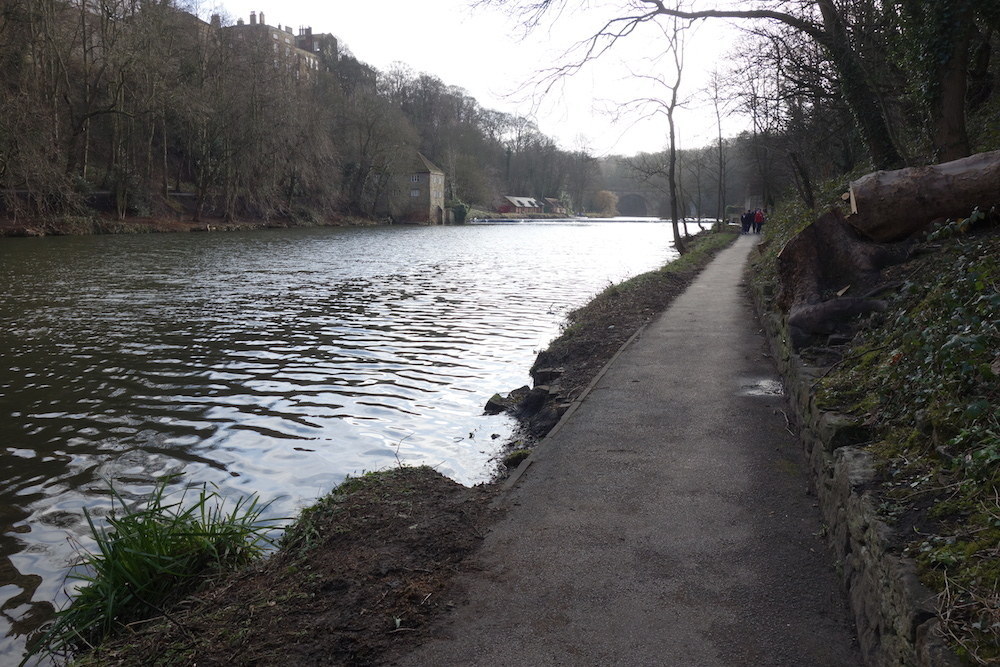 Chief constable Barton strongly disagrees with calls for better safety measures, however. He told the BBC:
One thing connected these three young men who died in the river and that was they were so paralytically drunk they were not in control of their bodies.

They have then walked or stumbled into the river.

Some people are saying this means we have to fence off the river. No we don't.

What we need to look at is the personal responsibility of young men and women who are coming away to university, starting their lives and who need to behave a bit more socially responsibly.

I was incensed when I heard some representatives of the student body saying the answer is for more police officers.

It is ludicrous that society is asking me to put police officers on the riverbank to stop bright young things falling in. What sort of world have we come to?
The Boat Club's Catherine Wheatley revealed that she had witnessed students deliberately jumping into the river on nights out, despite the recent deaths.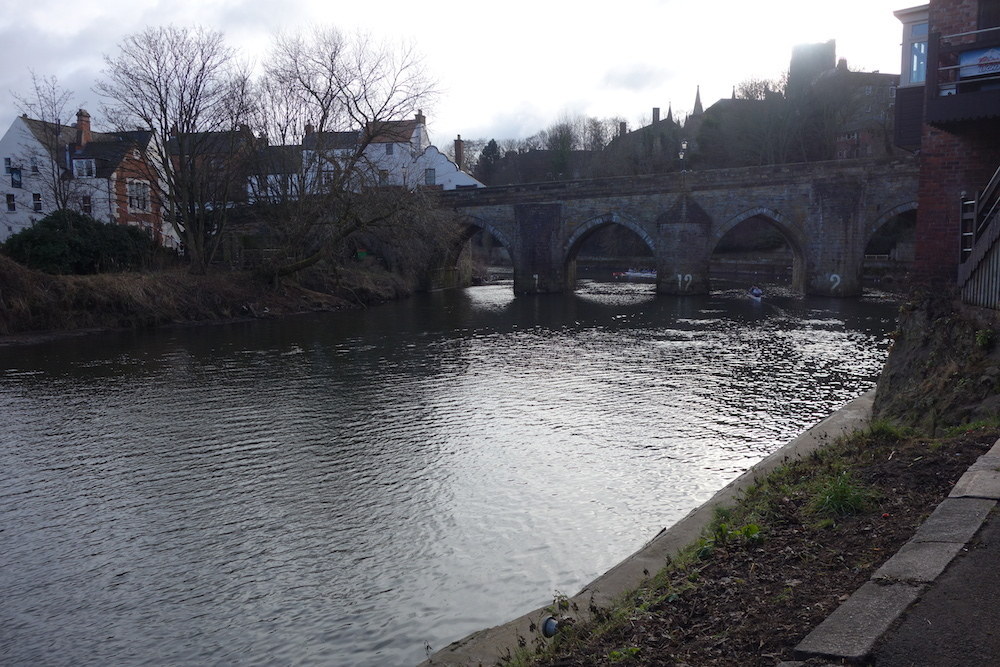 Durham University yesterday announced the launch of a £50,000 campaign, funded by the local council, aimed at promoting positive behaviour when drinking alcohol.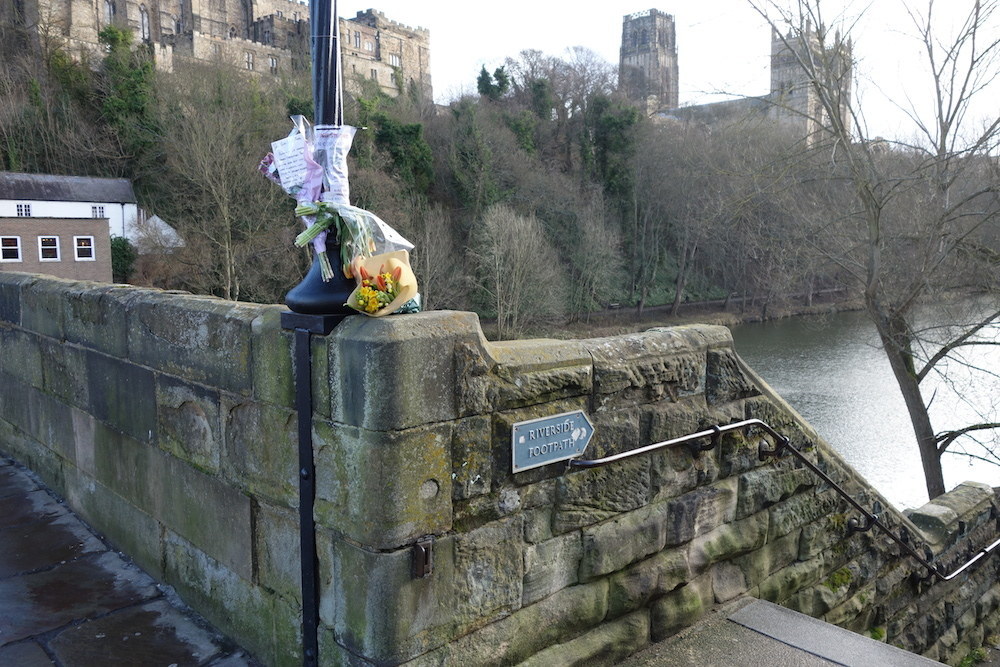 The Royal Society for the Prevention of Accidents is now set to conduct a review of safety in the city and will report back to the council.