On 12 January, Stephanie Roche will find out if this stunning strike has been named FIFA's goal of the year.
Roche told BuzzFeed News the support she has received since being nominated has been unbelievable.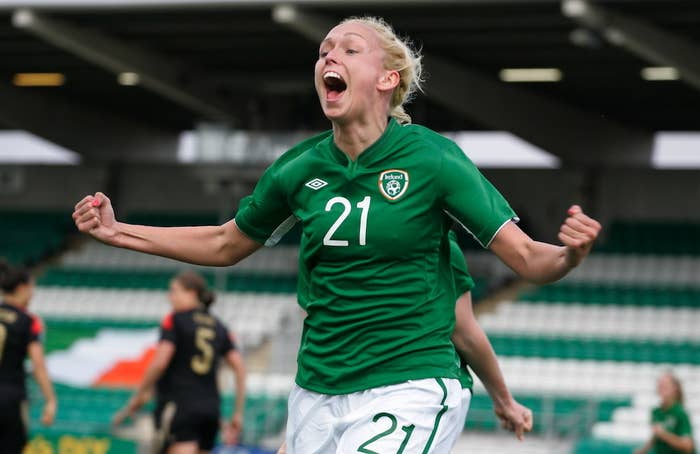 The Republic of Ireland striker, who currently plays for French side ASPTT Albi, has been reported as saying she didn't want her goal to become a token vote. She explained:
The top 10 was open to the public vote, so that meant people had to go out and vote for the goal. I've had people come up and say it is the best goal of the three as it is now. And that's not because I'm a woman, it's because it's just technically probably the better goal and that's what I've been told.

That's all I meant. It was a public vote from the start. I think people are taking it for a good goal, not just because I'm a woman.
And on whether the goal last October was the greatest goal she's ever scored, the 25-year-old added: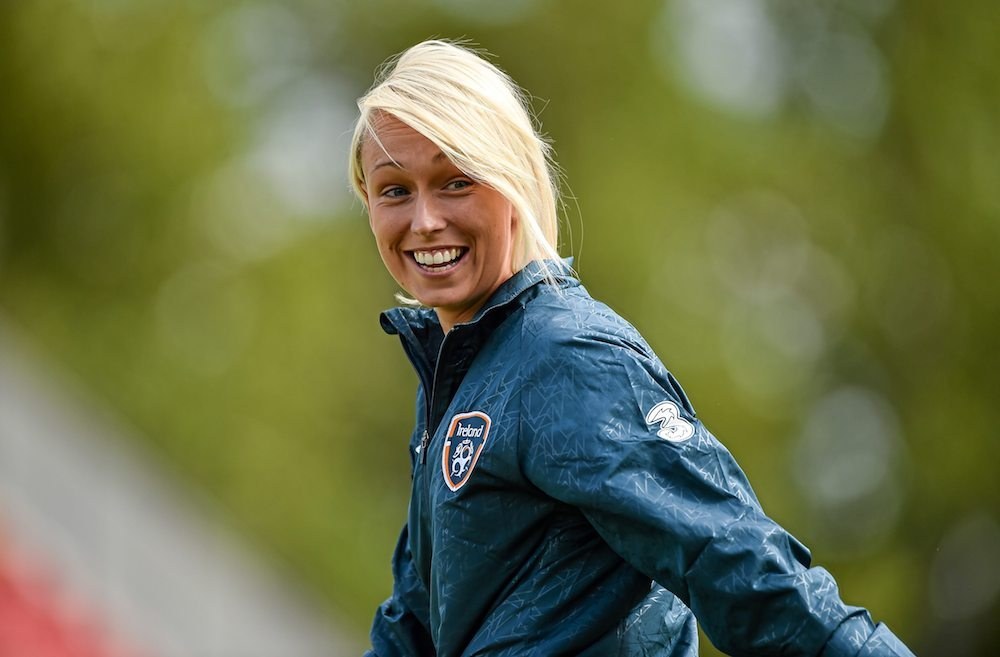 Roche said she was taking her boyfriend as a guest to the FIFA Ballon d'Or 2014 Gala on 12 January but had also managed to get two extra tickets for her dad and brother.
She said she was trying not to think about the competition too much.
"I don't want to get my hopes up," she said. "Obviously getting into the top three has been a great achievement as it is but obviously I would love to win it as well. I'll see what happens and take it comes and see what happens on the night."