On Friday, Twitter user Brendan Keary uploaded this picture of Ryanair ground crew apparently amusing themselves by drawing a giant penis in the snow.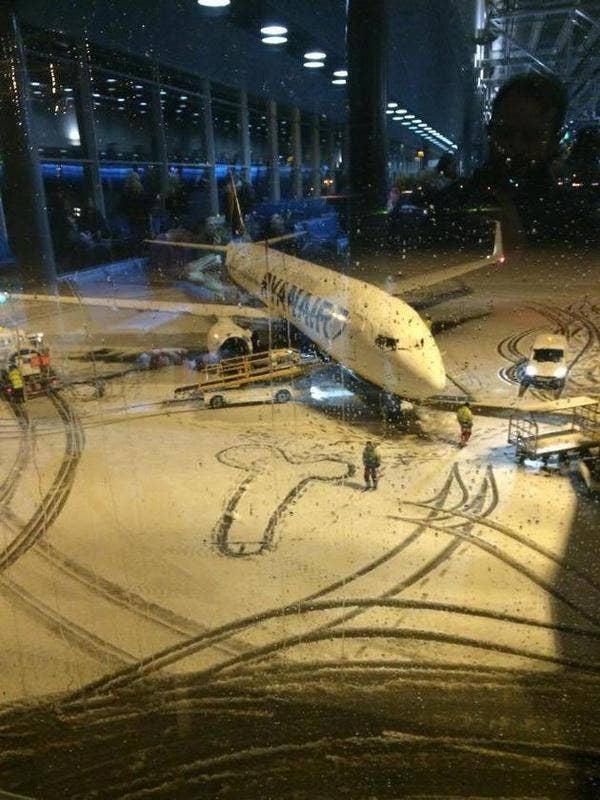 The Telegraph reported that the picture was taken at Dublin airport.
The image has since been retweeted almost 200 times.
Someone claiming to have taken the original picture told us it was indeed taken on Friday, but at Stansted airport, not Dublin.
A spokesman for Ryanair even told the newspaper:
While our ground crew excel at industry leading 25-minute turnarounds, art isn't their forte, as they've clearly forgotten to draw wings on their snow airplane.
It's worth pointing out the airline and its CEO, Michael O'Leary, have a history of carrying out stunts for a bit of PR.
However, a spokeswoman for Ryanair told BuzzFeed News the image was 100% real when we made the very important call.
BuzzFeed News has now spoken to Keary, who admitted he did not take the picture and had "found it on Facebook".