Russell Brand got into an argument with Channel 4 News reporter Paraic O'Brien on Monday after he was asked about the cost of his house.
Yesterday, Brand and New Era residents protested outside the Westbrook office in central London and marched to Downing Street.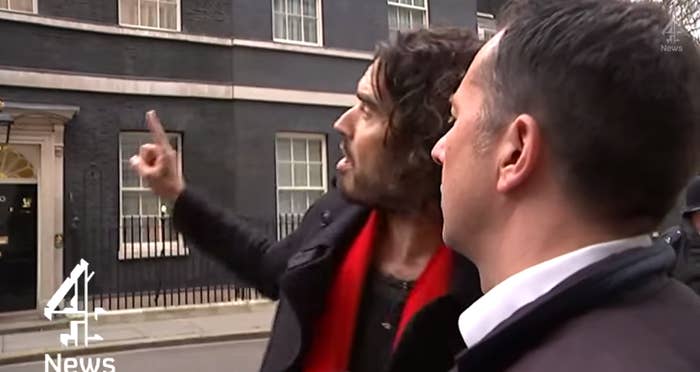 During the interview, O'Brien put it to Brand that part of the problem was super wealthy individuals buying up property and the subsequent demands this was putting on the London property market.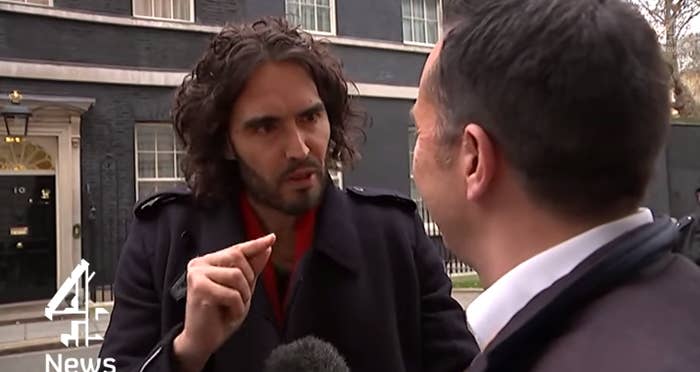 Then New Era resident Lindsey Garrett stepped in to defend Brand.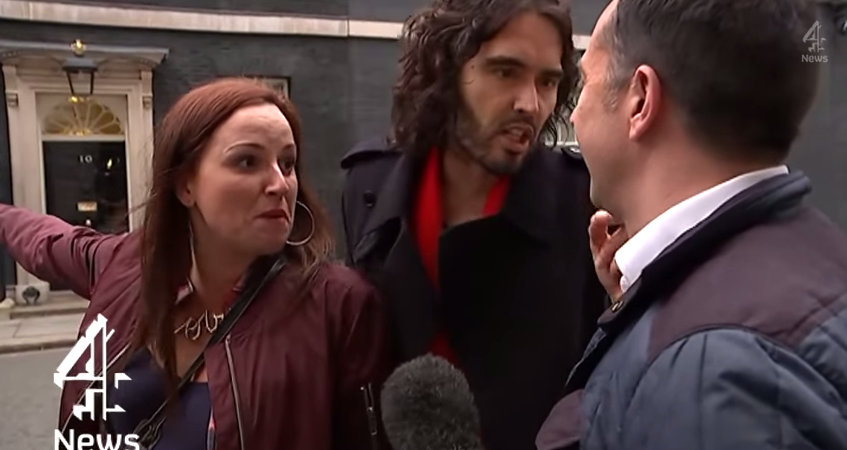 She told O'Brien:
At least Russell Brand is actually standing up, regardless of how big his house is, and coming down and helping ordinary people.

Let's see if David Cameron is willing to do that. Let's see if David Cameron is willing to come out of his big house and help us, but he isn't, is he, but Russell Brand has and thank god there's people like him who are prepared to step out and help people like us, otherwise we wouldn't be here today, we wouldn't have 300,000 signatures, we would have been kicked out and booted out of London.

So thank god.
After the segment aired, O'Brien defended his interview with a series of tweets on Monday evening.
And this morning he referenced Brand calling him a "snide" and the debate their conversation has generated.
Russell Brand released a video on Monday afternoon talking about the interview with Channel 4 News.