On December 22, NASA released this incredible picture of the sun taken by one of its telescopes.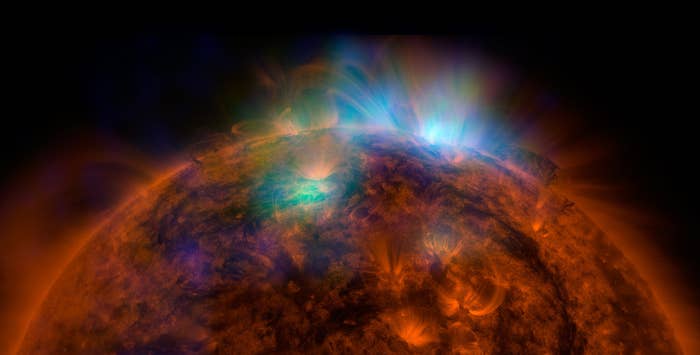 Fiona Harrison of the California Institute of Technology in Pasadena said:
At first I thought the whole idea was crazy.

Why would we have the most sensitive high energy X-ray telescope ever built, designed to peer deep into the universe, look at something in our own back yard?
However, she was convinced to do so by David Smith, a solar physicist and member of the NuSTAR team at UC Santa Cruz.
He explained: "NuSTAR will give us a unique look at the sun, from the deepest to the highest parts of its atmosphere."
The image above shows the observations made by NuSTAR overlaid on a picture taken by NASA's Solar Dynamics Observatory (SDO).
The green and blue sections are solar high-energy emissions captured by NuSTAR, and the red part represents ultraviolet light captured by the SDO, NASA revealed.