Merseyside police have launched a murder investigation after a police officer was struck and killed during a high-speed car chase.
PC David Phillips, 34, was hit by a Mitsubishi pick-up vehicle after it mounted a central reservation on Wallasey Dock North Road in the early hours of Monday morning.
The father of two was taken to hospital but was pronounced dead shortly after.
Police said officers had been responding to a burglary at an estate agency on Woodchurch Road, Birkenhead, just after 1am on Monday morning.
The offenders stole the Mitsubishi during the burglary. The vehicle was then spotted by a patrol car at 1:28am and a high-speed pursuit took place.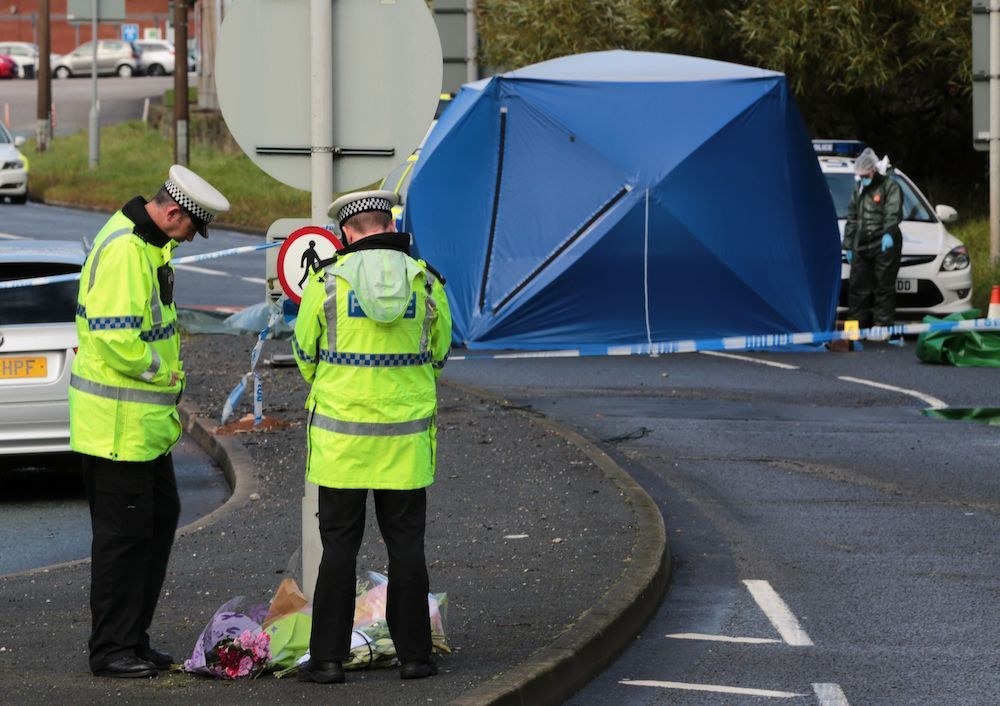 The stolen vehicle later mounted the central reservation after officers attempted to stop the car using a stop stick, which is deployed across a road to puncture a vehicle's tyres.
After striking Phillips, the car made off at speed. It was later found abandoned in Corbyn Street.
At a press conference this afternoon, Chief Constable Sir Jon Murphy said: "This is a desolate day for Merseyside police. His young children have been robbed of a father."
He also urged those responsible to come forward.