People in Ireland are heading to the polls today to vote in a referendum on legalising same-sex marriage.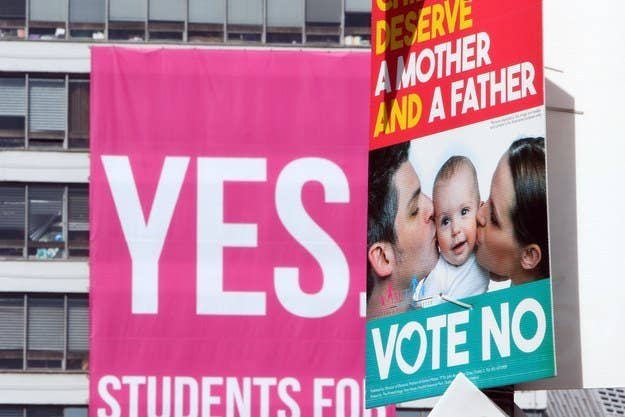 People making the trip back to Ireland are sharing their journeys using the hashtag #hometovote.
And they're coming in force.
Voters are travelling back from places such as Ethiopia.
Kenya.
Canada.
Germany.
Thailand.
America.
And the UK.
People are taking pictures of their modes of transport.
Plane selfies are obviously an important part of the experience.
Some are enjoying their travels more than others.
Even Hozier is heading home to vote too.
Some people are returning to find nothing has changed.
But others are finding some welcome surprises.
Opinion polls suggests that the referendum should result in a victory for the Yes campaign, but we'll find out on Saturday.