Eleven members of a gang that were convicted of sexually exploiting hundreds of women after one victim managed to escape from a London brothel were sentenced to prison on Thursday.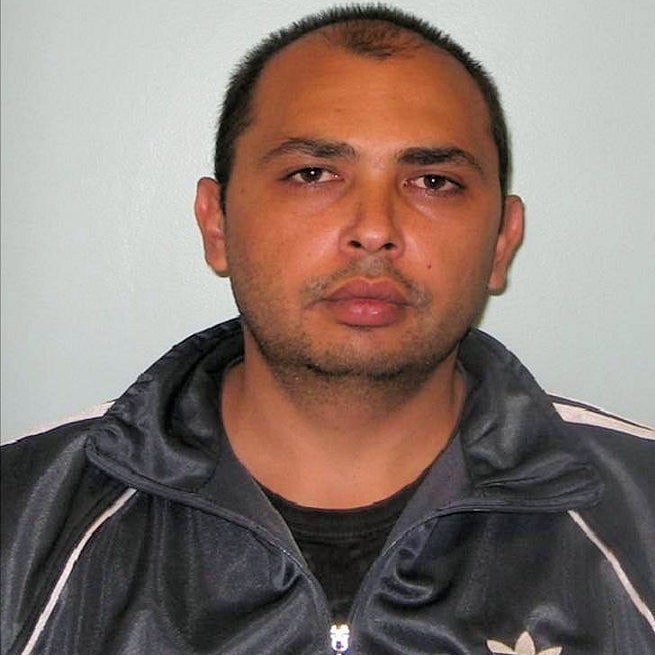 Jeno Burai (left) and Zsolt Blaga were sentenced to six years and eight months and 14 years in prison, respectively.
The Metropolitan police said the woman, now aged 26, had escaped the property in Church Road, Newham, by climbing over a garden fence after being left alone.
The victim was brought to the UK from Hungary in 2013 and taken to brothels in Peterborough and London.
Police said she had started a relationship with 30-year-old Jeno Burai while in Hungary, but he had actually been grooming her for exploitation.
Burai began abusing and beating the woman and threatened to kill her, the Met said.
She was forced to work as a prostitute in Hungary and Austria before Burai brought her to the UK in July 2013.
The woman was then taken to a brothel on Star Road in Peterborough where she was sometimes made to sleep with more than 10 men a day.
According to the Met, Burai sold the woman to Zsolt Blaga, a 38-year-old Hungarian national in Peterborough also known as "Snake," to settle a debt.
Blaga then took the woman to the brothel in Church Road, where he raped her and forced her to have sex with other men.
After escaping in October 2013, the woman made her way to the Ilford police station, where after giving an account of her ordeal she was taken to a safe location by the Met's Trafficking and Kidnap Unit (TKU).
An investigation by UK and Hungarian authorities later discovered Burai and Blaga were connected to a wider criminal network, with evidence suggesting they may have been involved in trafficking and sexually exploiting as many as 250 women at around 50 brothels in London and Peterborough.
On Thursday, Burai was sentenced to six years and eight months in prison, while Blaga was sentenced to 14 years.
The nine other members of the gang were sentenced to a collective 34 and a half years in jail on charges that included conspiracy to traffic and conspiracy to control prostitution.
After the sentences were handed down, Detective Chief Inspector Phil Brewer of the TKU praised the escaped woman's actions:
The victim's courage in escaping the gang and telling police about what happened to her has ultimately resulted in this international investigation and the gang being jailed.

I hope that this will give other victims of exploitation the courage to come forward and seek the help of our specially trained officers.