Four men today admitted their role in plotting a raid on safety deposit boxes in Hatton Garden, London's jewellery quarter.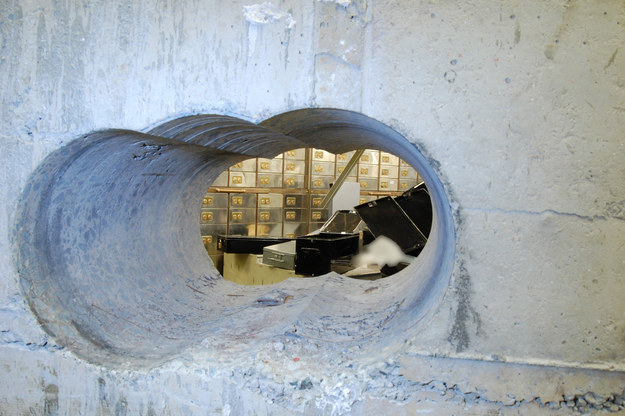 It has been claimed that items worth more than £10 million were taken in the raid, which took place at the Hatton Garden Safety Deposit company over the Easter weekend.
Brian Reader, 76, John Collins, 74, Terry Perkins, 67, and Daniel Jones, 58, pleaded guilty to conspiracy to burgle between 1 January and 7 April when they appeared at Woolwich crown court on Friday, Sky News reported.
The men also faced a charge of conspiracy to convert or transfer criminal property, but the prosecution announced it would not pursue the charge following their guilty pleas, the BBC reported.
They will be sentenced at a later date.
Nine people appeared in court today. William Lincoln, 60, Hugh Doyle, 48, and John Harbinson, 42, denied conspiracy to burgle. They also pleaded not guilty to the laundering offence and will stand trial in November, Sky News reported.
Carl Wood, 58, and Paul Reader, 50, have yet to enter pleas.
Police officers investigating the Hatton Garden raid believe they have recovered most of the items taken, The Guardian said.
It was reported earlier this week that Hatton Garden Safe Deposit had gone into liquidation.