An elderly woman has been rescued from the remains of a house in Wolverhampton after it was destroyed by a suspected gas explosion.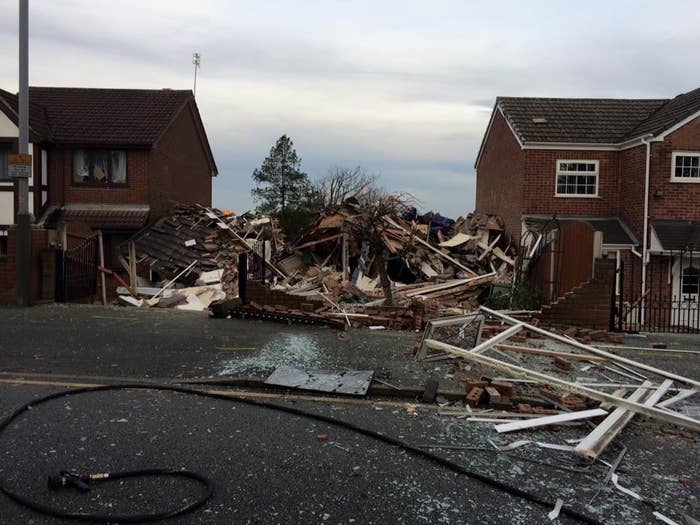 Images from the scene on Penn Road show the property completely flattened.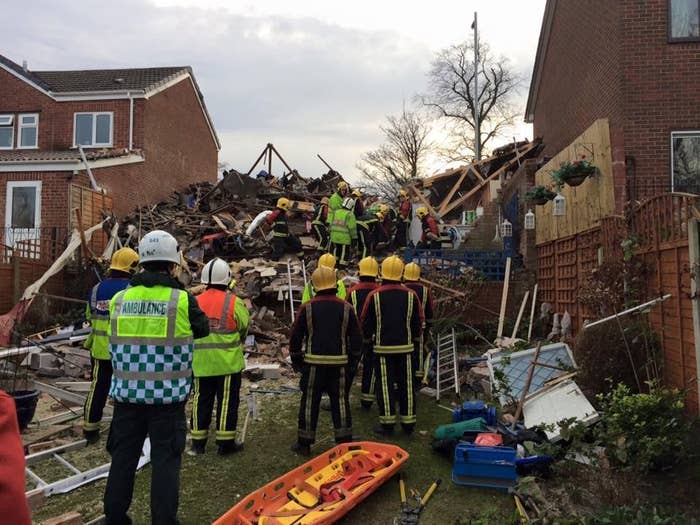 The explosion is believed to have occurred just after 8am on Monday.
West Midlands Fire Service posted a series of tweets during the rescue operation.
The woman was taken to hospital after being trapped for two hours in the rubble, the BBC said.
She was reported to have been in the kitchen when the explosion occurred, Richard Guttrige of the Express & Star reported.
A West Midlands Ambulance spokesman said the woman was "not seriously hurt".
She is receiving treatment at Wolverhampton's New Cross hospital.
Penn Road resident Matt Eccles told the Express & Star: "I just heard a great big explosion that shook me out of bed and my neighbour told me that there had been a house that had exploded over the road.
"It was loud enough to wake me up, it was a proper explosion."
Roads around the property have been closed due to the debris.