Remember shadow chancellor Ed Balls' infamous "Ed Balls" tweet almost four years ago?
Well, now he's given away a signed copy of the tweet for a general election fundraising dinner.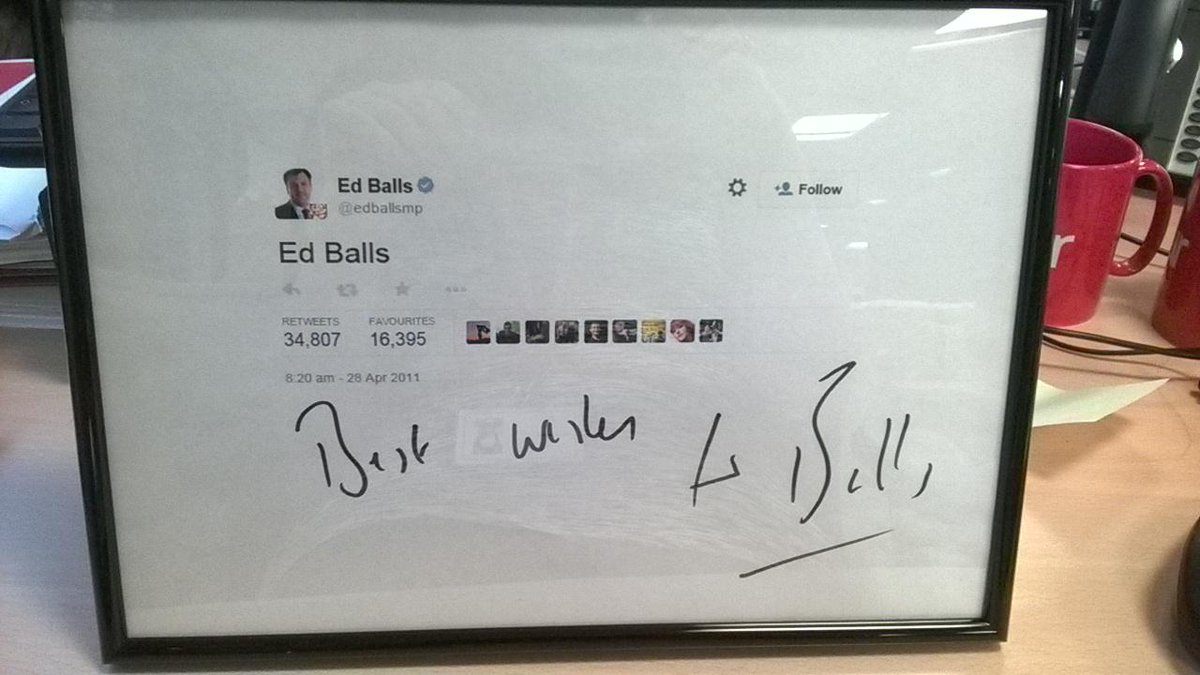 The framed tweet is one of the "cracking" prizes up for auction at the dinner on Thursday evening.
Earlier this week, the Conservative party held a fundraising gala with prizes such as a shoe-shopping trip with home secretary Theresa May and the chance to compete with welfare secretary Iain Duncan Smith in a 10km "Endeavour" course.
Labour will no doubt be hoping Balls' donation brings in some big bucks ahead of the May general election.