Clive Palmer Calls Newspoll "Fake News" While Boasting He's Worth "$4,000 Million"
I guess we've got three weeks of the Palmer Show now folks.
What you need to know:
- The first leaders' debate is taking place in Perth on the Seven Network tonight
- The latest Newspoll shows Labor's lead over the Coalition shrinking to 51-49 on a two-party preferred vote
- However, both major parties' primary vote has dropped, signalling how important the minor parties will be to the result of the May 18 election
- Clive Palmer gave a passionate interview with Today, dismissing the polling for his party as "fake news" and boasting about his wealth
- There have been yet more spending pledges made by Scott Morrison and Bill Shorten
Hello! Welcome back to the start of another week of fun on the Election'19 campaign. We seem to have continued where we left off, with a certain Mr C Palmer creating headlines yet again.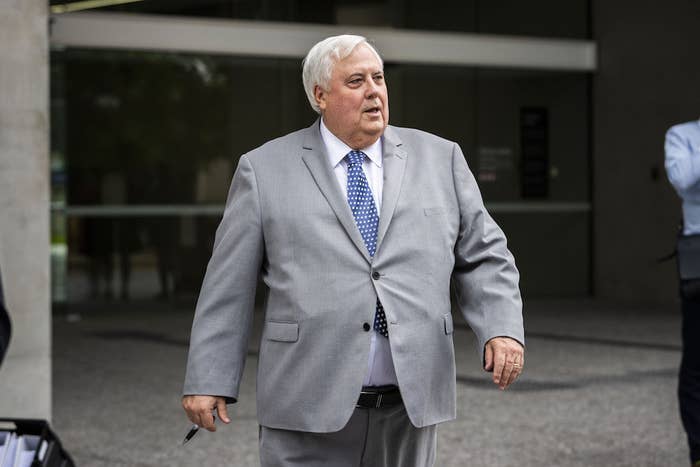 You see we've had another Newspoll and depending on who you ask it's great news/terrible news all round.
On a two-party preferred vote, Labor's lead over the Coalition has shrunk to 51-49 with under 3 weeks to go until election day.
However, both major parties' primary vote has actually dropped (the Coalition from 39% to 38% and Labor from 39% to 37%), which means the minor parties could be set to have a real say in the outcome on May 18.
The latest Newspoll has Palmer's United Australia Party now ahead of One Nation as the leading minor party, after the Greens, with 5% of the primary vote.
But Palmer isn't having those numbers and in an interview with Deb Knight from Nine's Today show on Monday morning declared the polling as "fake news".
The UAP leader reckons his party is doing much better and that's the reason for the current shouting match over the decision by the Liberals to do a preference deal with him.
Palmer accused Anthony Albanese of lying about Labor never having a discussion with him.
Palmer said the party was on track and wasn't worried about preferences.
"The people of Australia know what we stand for, and on the 18th May they will be voting for us to form government in Canberra."
Palmer also said he thinks he will have spent $50 million to $60 million on advertising by the time of the election.
Knight asked him about the advertising spending and the payments owed to Queensland Nickel staff.
He said that on Tuesday he would pay $7 million into a trust account and the money would be dispersed among former employees of Queensland Nickel who were left out of pocket when Palmer's refinery collapsed.
"Not because I have to, but because I want to," he said. "Because I want to help Townsville. I want to make it a better place to live."
Palmer said a solicitor was in charge of the trust account that will disperse the money. Asked if the money will be paid out before the election, he said it was "up to them [the former employees]", saying the staff had to come forward and verify they were working for the company and qualify for a payment.
Then this happened...
Asked by Knight about criticism aimed at him by Labor's Albanese, Palmer answered sarcastically: "Let's face it, I'm a bad person. I'm a bad person, who cares about me?
"We care about this country and the policies we need to get done, we've got to stop the fake news — people attacking individuals; we've got to talk about what we should do for the benefit of our children."
He then attacked Shorten and Albanese and appeared to turn his rant at Knight claiming: "My wealth is 4,000 million dollars, do you think I give a stuff about what you personally think or anyone else? I care about this country."
What a start to the day.
Oh, and on that preference deal, here's what treasurer Josh Frydenberg is doing — UAP gets second spot.
This is a thing too.
At a later press conference, Palmer repeatedly attacked Shorten and Labor before confirming the UAP would give the Liberal Party its second preferences.
Asked about the Liberal/UAP preference deal, Labor leader Bill Shorten said: "If Clive Palmer gets into the Senate, I blame Scott Morrison."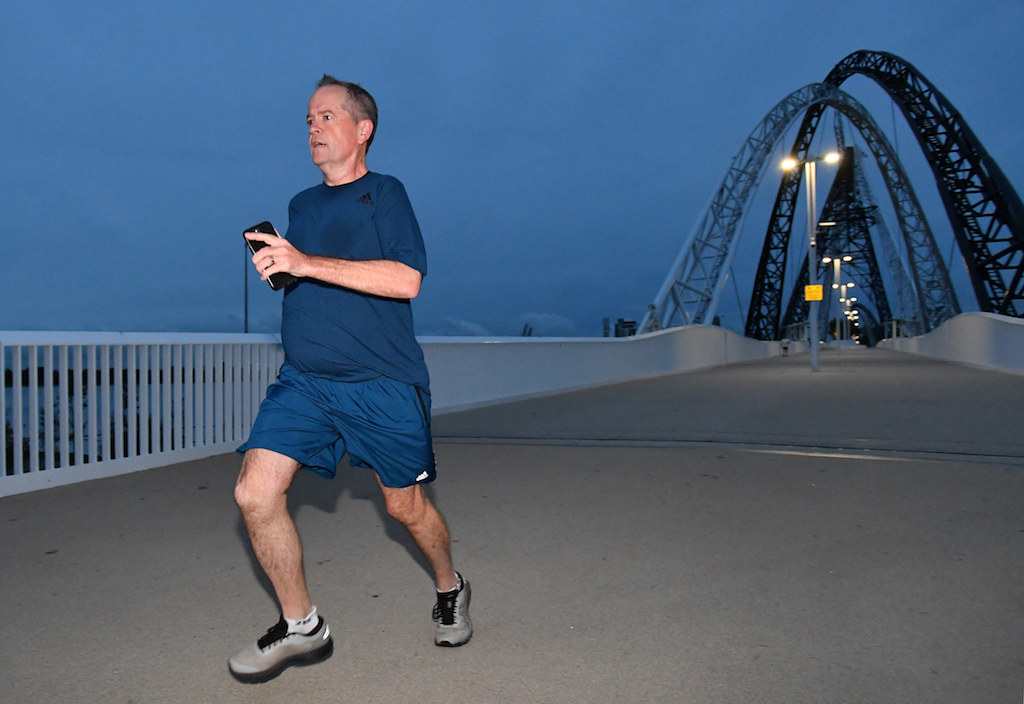 "The only way that bloke can be on electoral life support is because the Liberal and National Party are putting him there. This is turning Australian politics into a joke, isn't it?
"The Morrison government is so desperate, when you vote for Scott Morrison, you're voting for the Morrison-Palmer-Hanson government. Australians are sick of the circus of Australian politics, a vote for Mr Morrison pretty much guarantees Mr Palmer in the Senate, Ms Hanson in the Senate, and more chaos for three years. Vote Labor in the house, and vote Labor in the Senate to avoid more chaos and confusion."
He also said he didn't think Wayne Kurnoth should remain as Labor's Northern Territory Senate candidate after old social media posts were revealed by The Australian.
Talking of polling, this story appeared over the weekend suggesting a large swing against the Liberals in Curtin (Julie Bishop's old seat).
However, ReachTEL claims not to have done the polling and the independent candidate Louise Stewart is now facing questions over how it came into existence.
Monday is the start of early voting, with hundreds of polling booths opening. There are reports some 40% of Australians will head to the polls before May 18.
The spending pledges are continuing from the major parties, with the Coalition promising $156 million to fight cybercrime and Labor promising billions for childcare and dental care.
The mudslinging from both sides continues.
At least one person is happy.
Don't forget to tune into the leaders' debate this evening folks. I mean, look how fun it's going to be (it's on the Seven Network BTW).
A fairly accurate depiction of us all trying to make it through the election campaign.