Tributes are continuing to flow for Bob Hawke, Australia's 23rd prime minister, who died yesterday aged 89.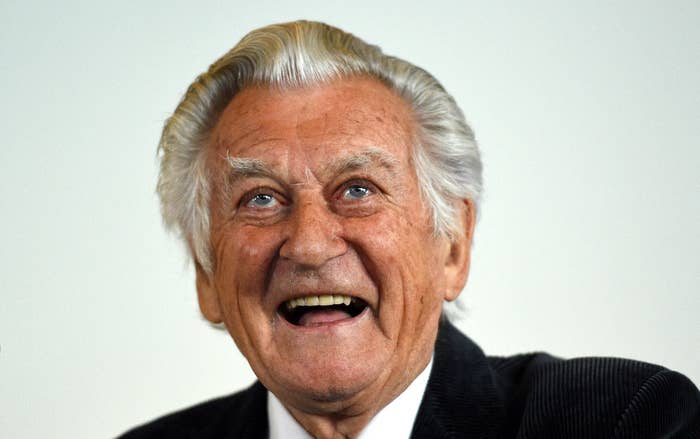 Former and current leaders have released statements praising Hawke and his legacy.
Julia Gillard said Hawke was without question "the greatest peacetime leader Australia has ever had".
"In the end, what made Bob Hawke so special was really very simple. His real genius wasn't for scholarship or unionism, party leadership or even the prime ministership. Bob's genius was in his understanding of people," the former Labor prime minister said in a statement.
"Bob Hawke liked Australians and Australians liked Bob Hawke.
"When I last saw Bob, he was facing his own mortality with a sense of calm. He was ready and taking great comfort looking back on a life so well lived."
Her statement ends: "As a teenager Bob inspired me, as a prime minister he guided me. I will miss him."
Paul Keating, who was treasurer under Hawke before replacing him as Labor leader and prime minister, said their partnership had formed the "monumental foundations of modern Australia".
"Bob possessed a moral framework for his important public life, both representing the workers of Australia and more broadly, the country at large.
"He understood that imagination was central to policy-making and never lacked the courage to do what had to be done to turn that imagination into reality.
"And that reality was the reformation of Australia's economy and society and its place in the world."
Keating also said: "Bob, of course, was hoping for a Labor victory this weekend. His friends too, were hoping he would see this."
Current Labor leader Bill Shorten said in a statement that he had promised Hawke he would "win for him" at Saturday's federal election, and recounted the last time he saw the Labor party giant.
"It was Monday 6 May, the Sydney sun was out, that famous silver mane, now snow-white. Cigar in hand, strawberry milkshake on the table, the hefty bulk of his dictionary holding down the day's cryptic crossword," Shorten said.
"I gave the man who inspired me to go into politics a gentle hug, I tried to tell him what he meant to me, what he meant to all of us. I couldn't quite find the right words, few of us can, when we're face to face with our heroes.
"But Bob knew. He knew what he meant to Australia, he knew what he had achieved for the country. He knew he was loved, right to the end."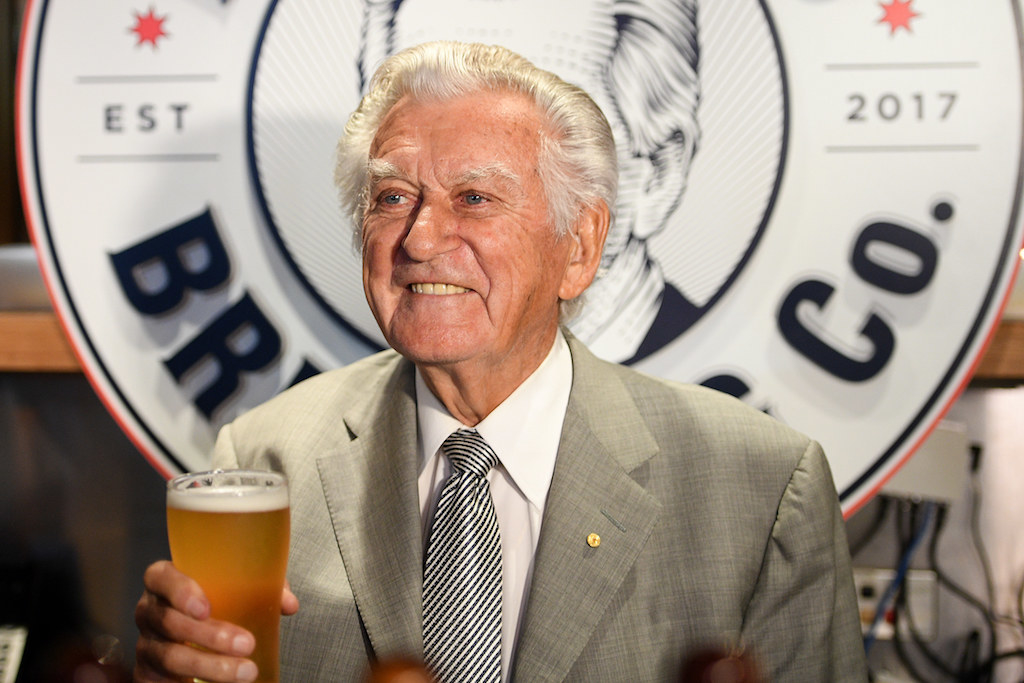 And Australia's current prime minister, Scott Morrison, said Hawke had "defined the politics of his generation and beyond".
Former Liberal prime minister Tony Abbott received significant criticism for his statement, which said Hawke's achievements went against the Labor grain and that "he had a Labor heart, but a Liberal head".
He later issued a second statement extending his sympathies to Hawke's family.
Malcolm Turnbull described Hawke as a "great Australian" and said the country was a better place because of him.
Former Liberal prime minister John Howard said: "He was the best prime minister of the Labor movement in Australia's history and I would rank him at the top of the list."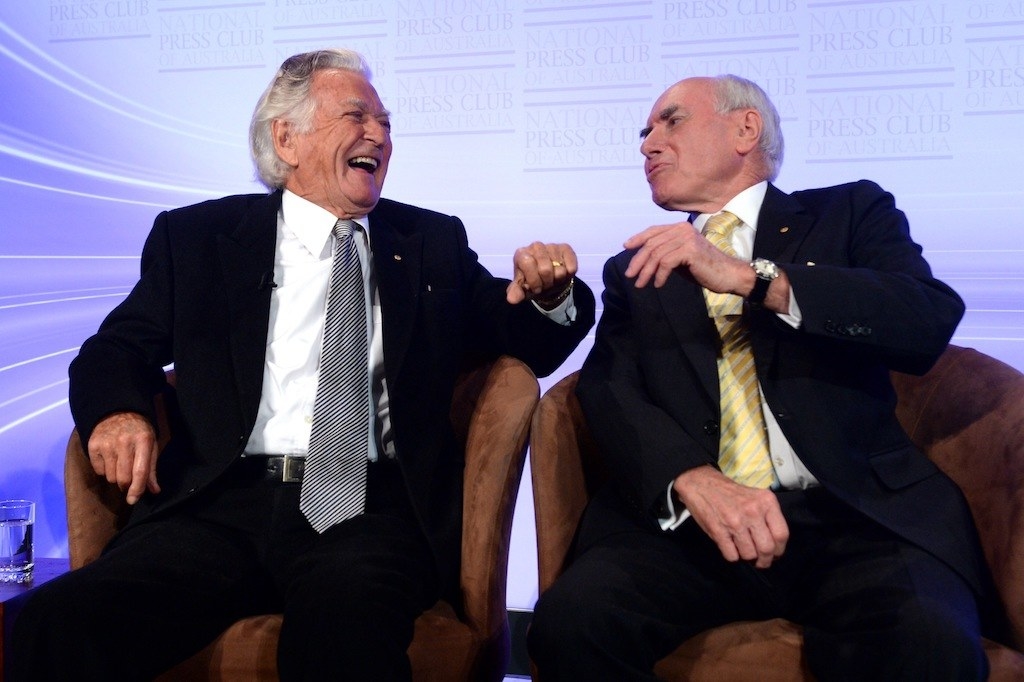 And former Labor PM Kevin Rudd said Hawke was "an Australian institution".
"Bob captured the soul of our country. He could connect with any Australian, workers, academics and business leaders alike. And when elected as Prime Minister, he was able to bring the country together like no other.
"Bob was also a proud son of the Labor Party and the trade union movement. He gave his all to our movement. The spirit of a fair go for all was etched deeply into his soul. And he acted in it through the power of elected politics.
"Therese and I wish to extend our deepest condolences to Blanche, Bob's children and grandchildren. The nation's loss is great. Their loss is the greater."