UK rapper and singer M.I.A, has tweeted a copy of a letter sent to her management by French football club Paris Saint-Germain. The letter centres around M.I.A's decision to wear a PSG shirt in the video for her 2015 single "Borders".
PSG claim that by wearing the jersey, on which the sponsor's name has been changed from (Dubai-based airline) "Fly Emirates" to "Fly Pirates", M.I.A has acted with "economic prejudice" and "image prejudice" towards the club.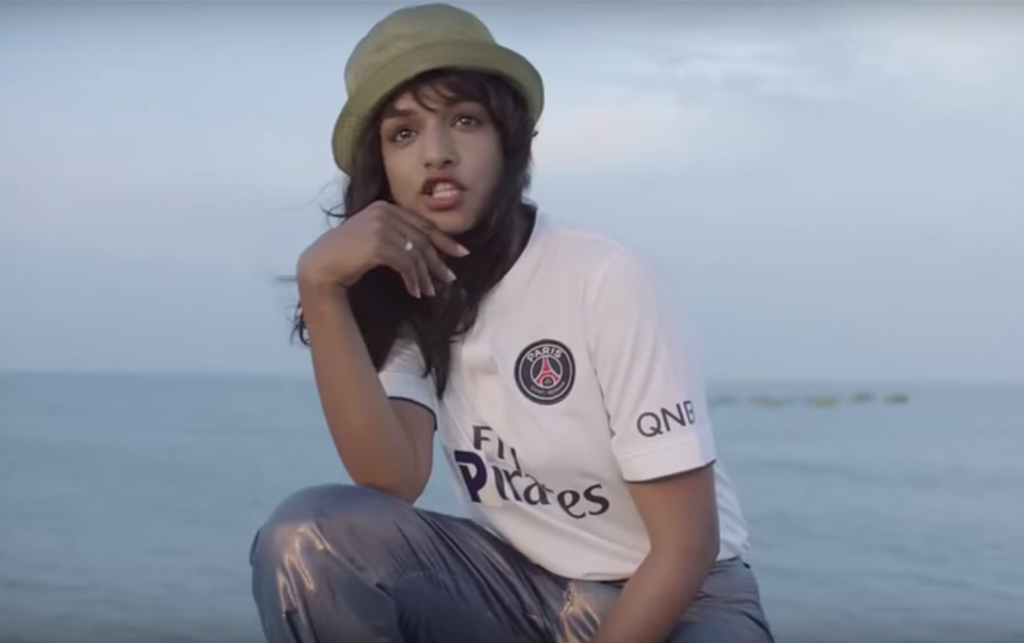 The club requested that M.I.A "cease the broadcast of images on any media which show the Paris Saint-Germain jersey" within 24 hours of the letter being received.
But M.I.A claims her decision to wear the shirt in the video for "Borders" was in support of those affected by terror attacks in Paris on Friday 13 November.
M.I.A has today been retweeting a number of messages in support of her decision to wear the jersey.
At the time of writing, PSG have not publicly commented on M.I.A tweeting a copy of their letter to her management.