Football fans rejoice...the Premier League has come to Amazon Video! All nine matches will be broadcast on Boxing Day as well as a match on the 27th, and will be available to watch with an Amazon Prime subscription.
But what if you don't have a Prime membership I hear you ask? Well if you sign up for a 30-day free trial you can watch any of the matches you want without having to spend a single penny.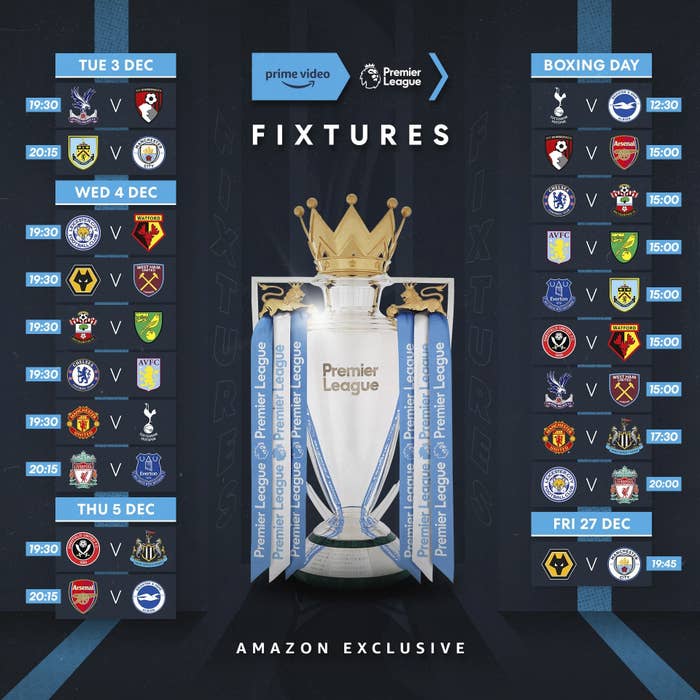 For the first time you can choose specific games from all the action, so you'll be able to keep up with your team whatever time they kick-off. And with big games such as the Merseyside Derby and Man Utd v Spurs – you won't want to miss out!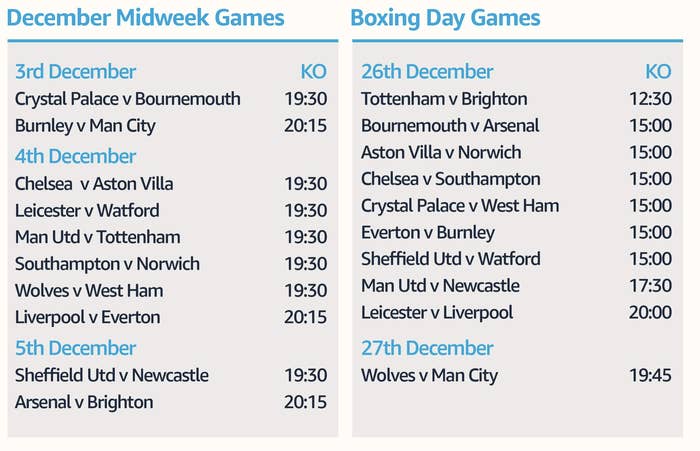 If you're already a Prime member you don't have to do anything – watching any of the matches is already included in your subscription. If you're not and you don't want to miss any of the action this December, sign up for a free trial now!