1.
If you respect the sanctity of the humble doughnut, then absolutely DO NOT LOOK at these protein piles.
2.
And if you enjoy cookies and guacamole but not COOKIES AND GUACAMOLE, then do not look at this frankly disrespectful act.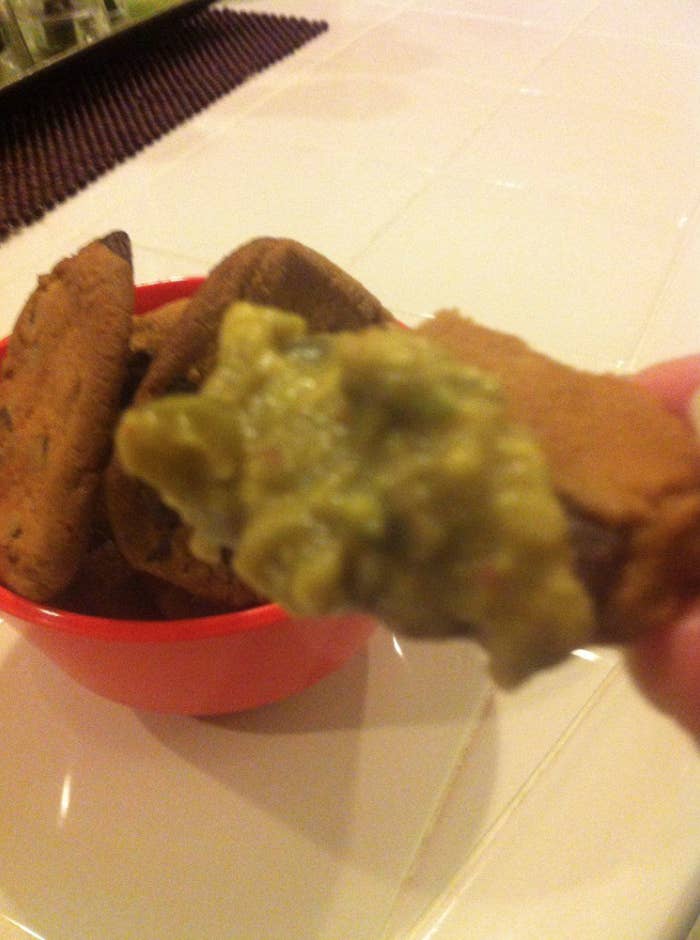 3.
OK this one isn't that bad, but don't look if you like birthday cake.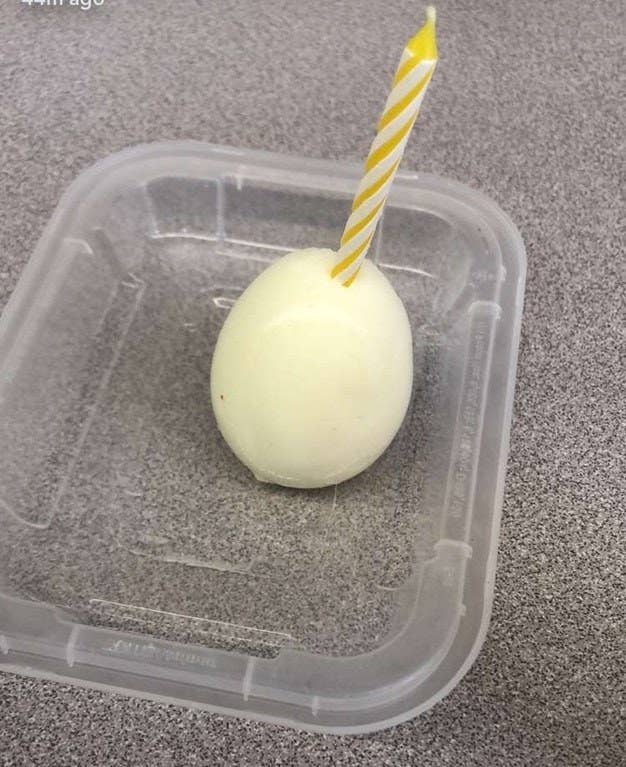 4.
And if you enjoy the fine combination of apples and cheese but are also prone to puking, then you should also look away now.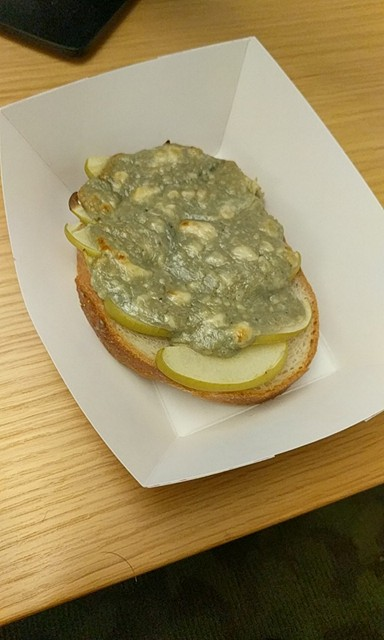 5.
Brussel sprouts aren't that great anyway, but if you love them sautéed with some delicious bacon, then please don't look at this.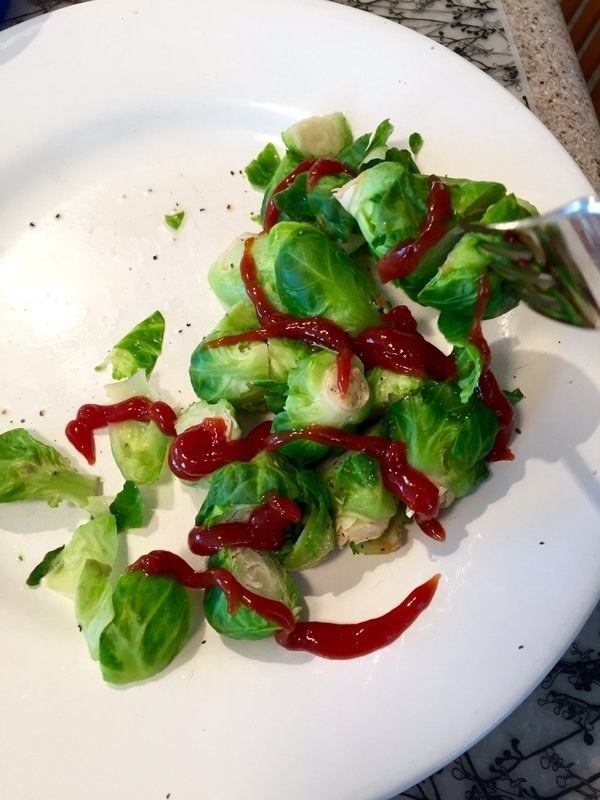 6.
Who doesn't love a good chocolate fountain? YOU IF YOU LOOK AT THIS PHOTO.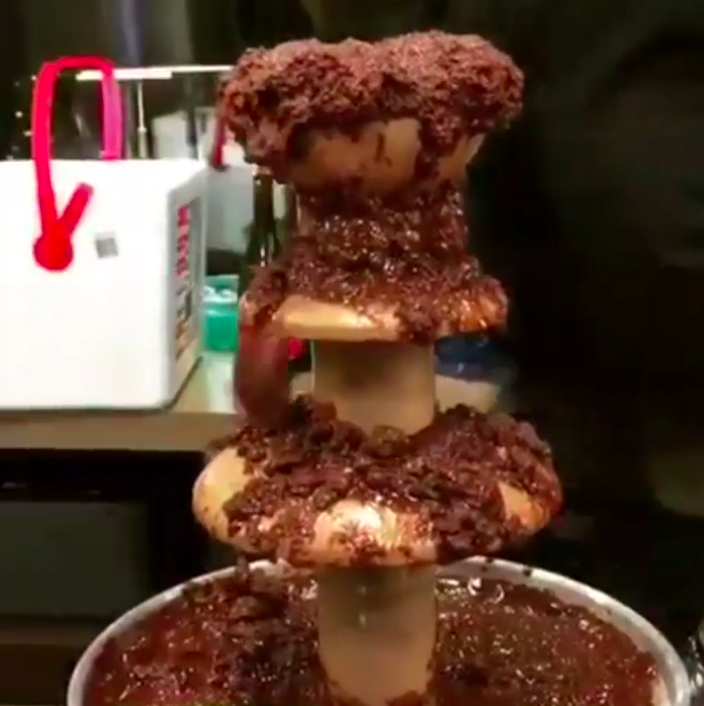 7.
Wraps are nice and we all love a good ooze, but this, this is just something else, so you should COVER THINE EYES.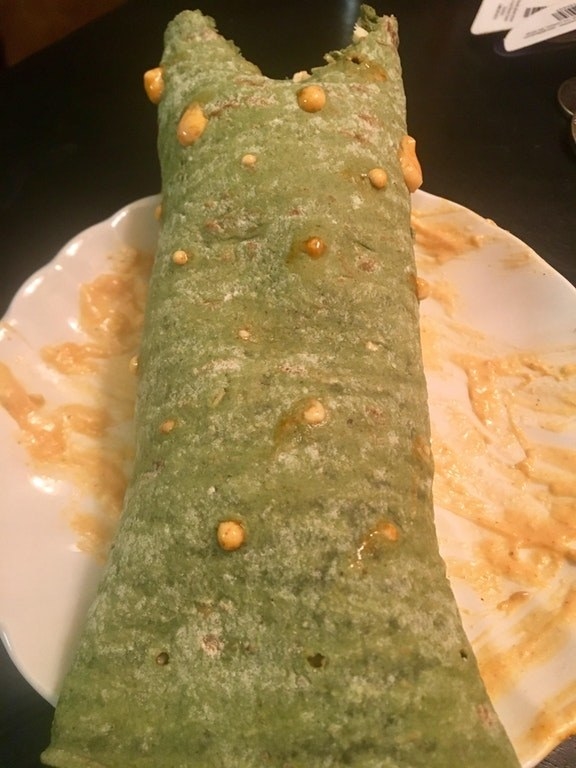 8.
Bread. Sausage. Cheese. All good things. NOT THIS THOUGH SO GET OUT WHILE YOU CAN.
9.
Why are you still here? Do you need me to step things up? WELL HOW ABOUT THIS BACON HUH? OK I am sorry for shouting at you please please please don't look!!!!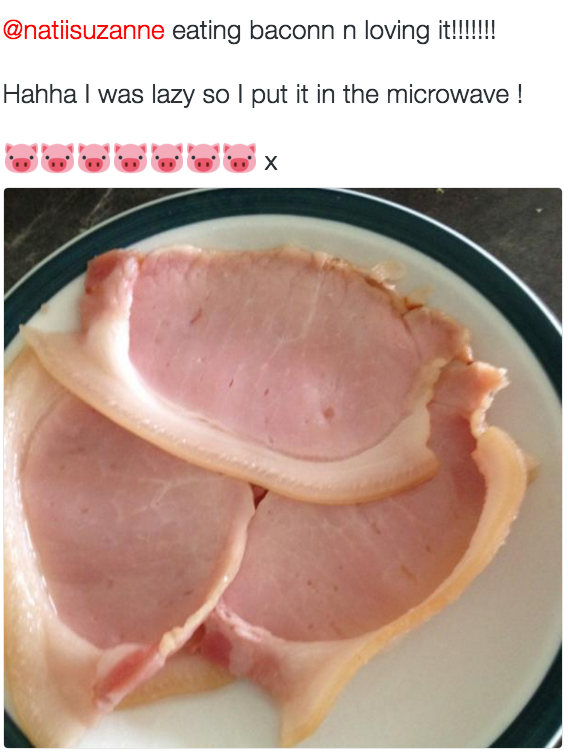 10.
Do you like SpongeBob? Of course you do. Do you like food that vaguely resembles SpongeBob? NO YOU DO NOT! THROW YOUR PHONE IN THE BIN! YOUR LAPTOP OUT THE WINDOW!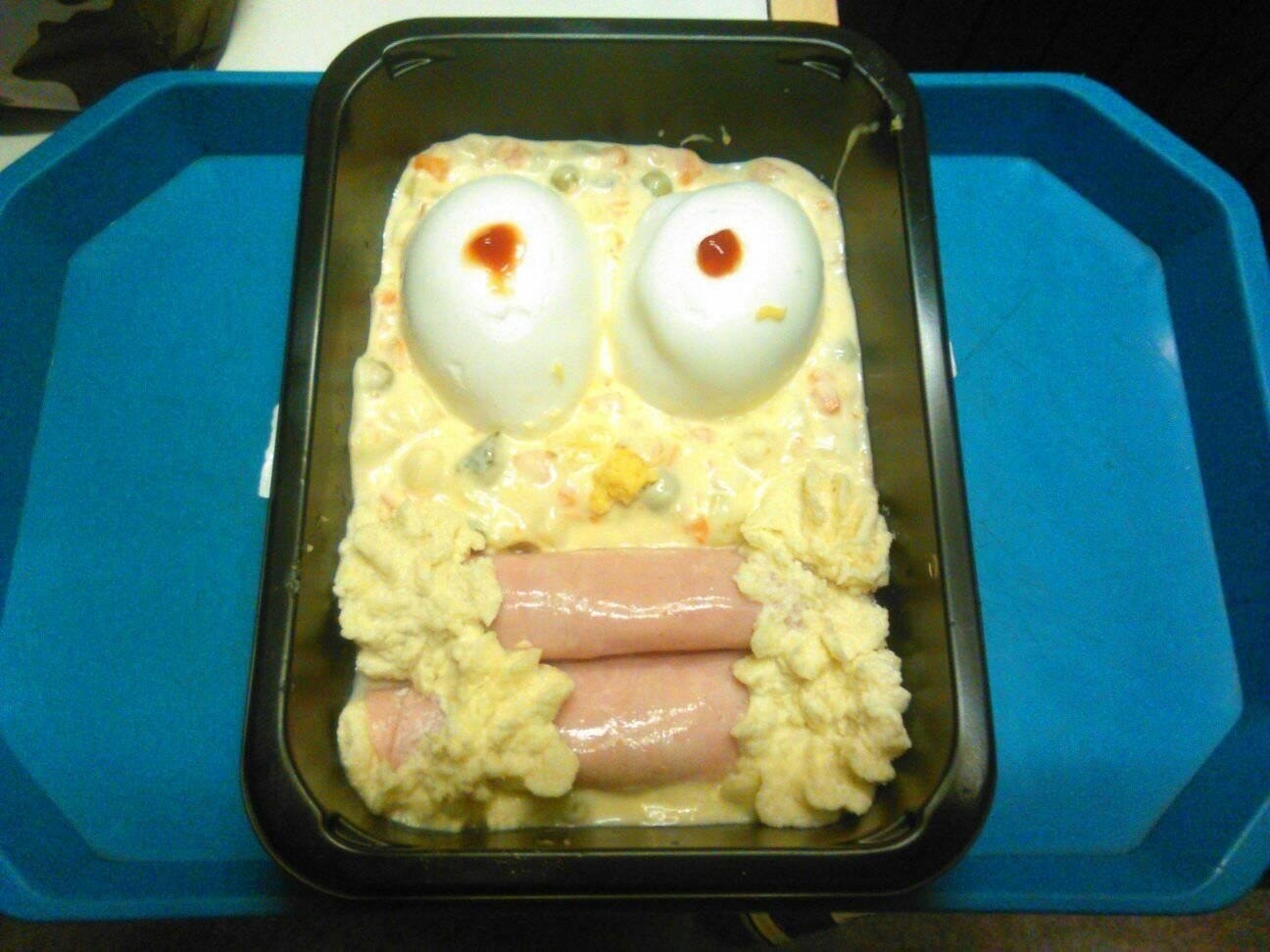 11.
Ah poached eggs, a brunch staple. But eggs poached in a latex glove are... just not OK. Please, walk away, save yourself, it's too late for me.
12.
A blustery cold evening. You're at home by the fire. You want some warming noodle soup. BUT THEN SOMETHING HORRIBLE HAPPENS!!! PLEASE GET OUT OF THE HOUSE NOW!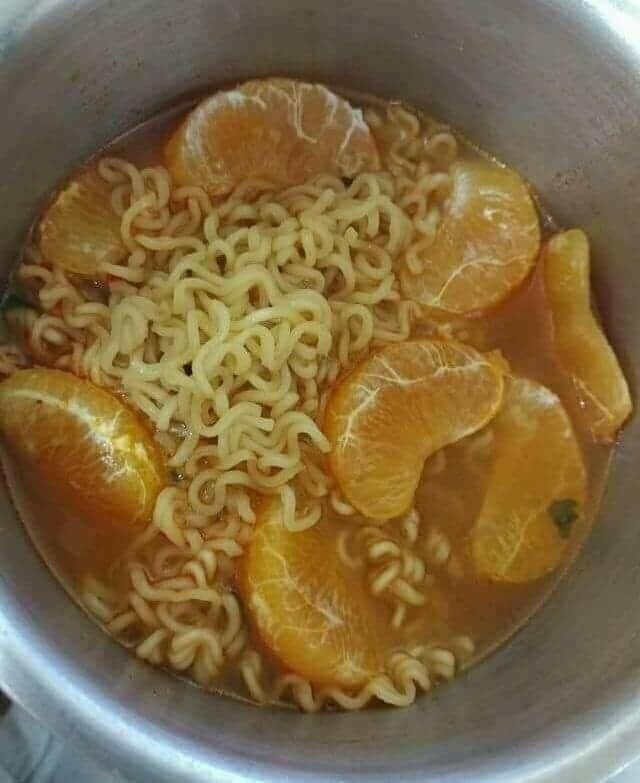 13.
Gravy would have been acceptable. Maybe. But this? THISS???? Don't look if you ever want to have a sandwich again.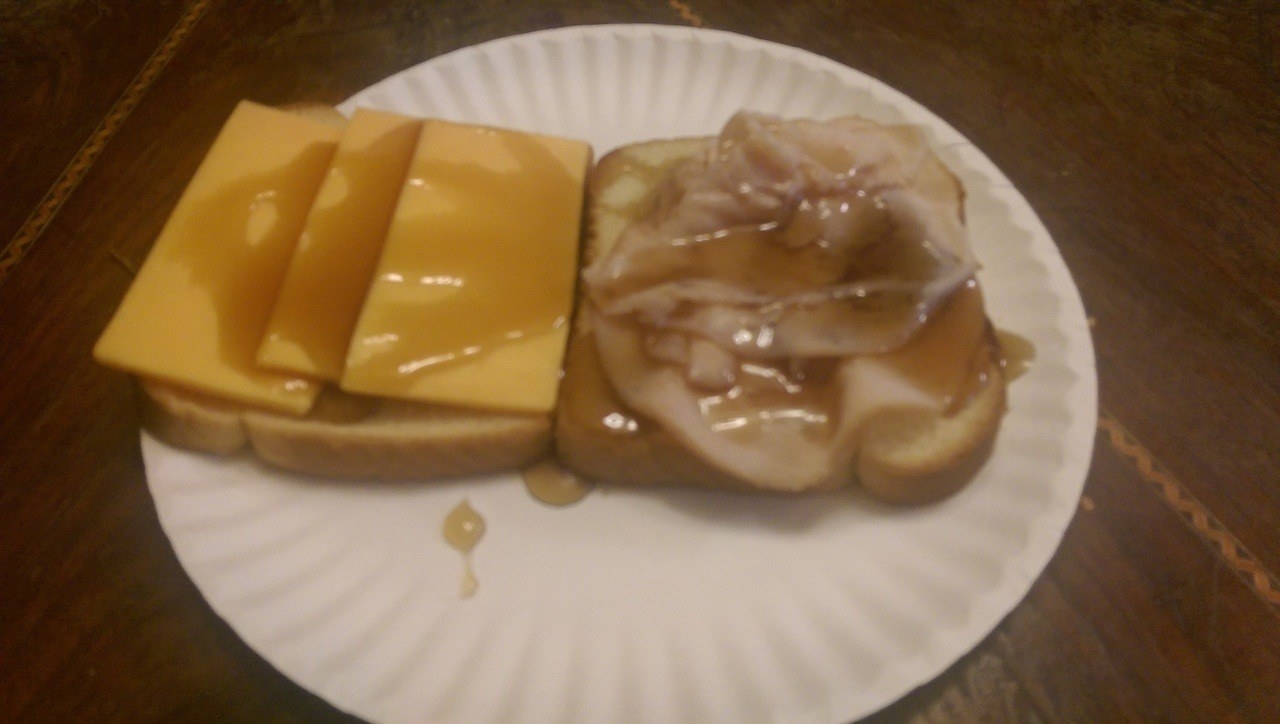 14.
It's nice when someone makes you food. A real sign of love. OR HATE. RETREAT IMMEDIATELY!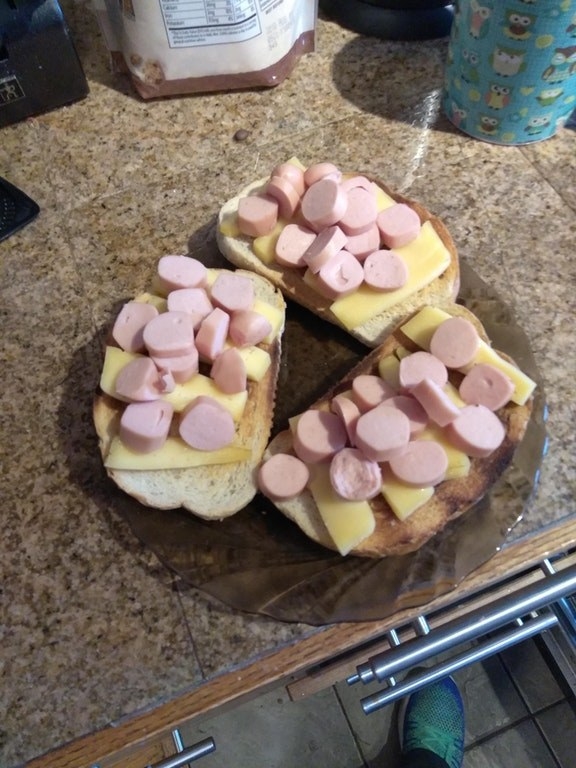 15.
Sweet treats are great, but difficult when you're trying to be healthy. So why don't you...OH FORGET IT JUST GET OUT OF HERE AND GO EAT A PEANUT BUTTER CUP!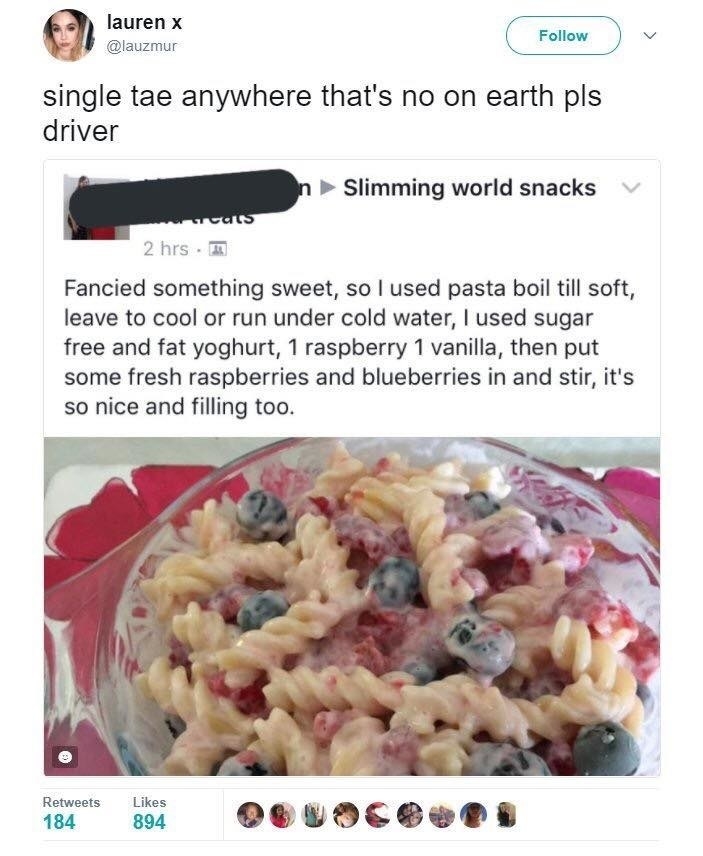 16.
I for one am an advocate for pineapple on pizza. But this?This hurts my soul. AND MY EYES! COVER YOURS NOW!
17.
Pop Tarts are a childhood favourite...NOW TURNED INTO A NIGHTMARE! DON'T CLOSE YOUR EYES EVEN THOUGH I TOLD YOU PREVIOUSLY TO CLOSE YOUR EYES THIS PICTURE WILL FIND YOU IN YOUR SLEEP.
18.
I don't even have a description for this monstrosity, just trust me when I say don't. Don't do it.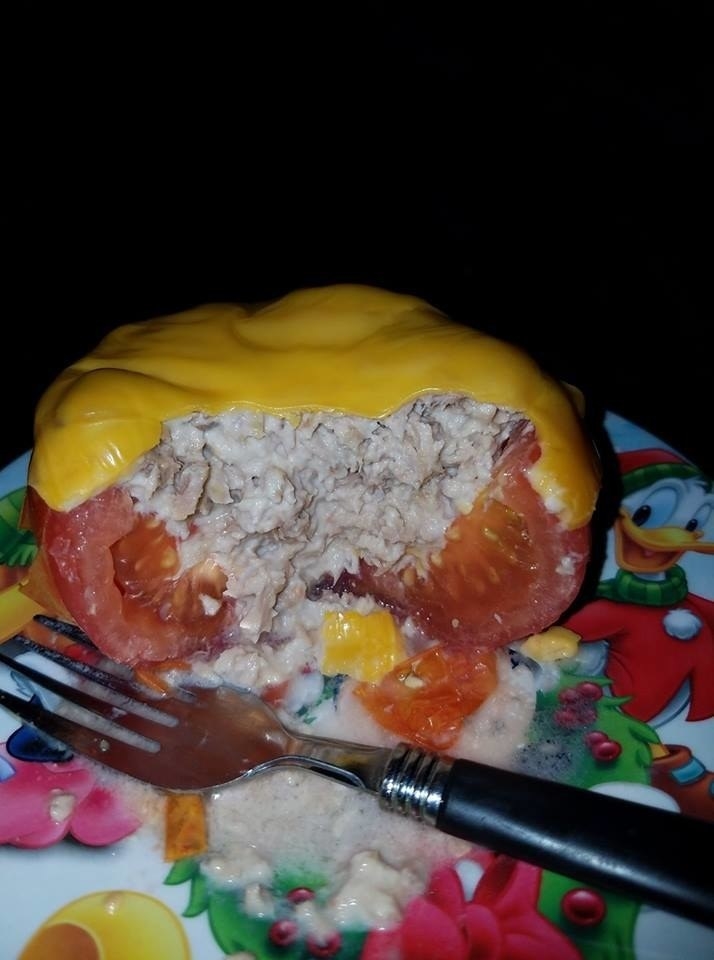 19.
You've made it pretty far which means either you don't like food or you just have taste for fucked up things. Well, since you're still here, you might as well look. Don't say I didn't warn you.