When he's choosing your music for you, Carl Chery, 37, is in Culver City, California, sitting at his desk in an office with no signage, trying to decide whether Drake and Future's "Jumpman" (jumpman, jumpman, jumpman) has jumped the shark. Or sometimes he's at home in his one-bedroom apartment on the border of West Hollywood and Beverly Hills, walking around in his living room with new Gucci Mane blasting from a Beats Pill. Or at the gym going for a morning run on the treadmill, thinking about your gym and your treadmill, listening through headphones for changes in tempo and tone: Will this song push you through the pain? Is that one too long on the buildup?
"It's hard to describe because it's more of a feeling or instinct," says Chery of his process. He's from Queens, New York, which, despite his residence in Los Angeles for the past four years, is obvious when you hear him talk. "It kind of just happens. You sit there and you start moving and just do it."
For a while we thought we could choose our own music. Remember that? In the wake of the last century we seized the right to take our pick from all of the songs in the world (All of the songs in the world!) and told anyone who didn't like it exactly where they could go. And when it turned out that was too many songs after all (how many lifetimes are needed for a complete survey of Memphis soul? Or Brazilian funk?), a new category of music services appeared to ease our burden. But these services were flawed, said someone about to make a lot of money, and could only recommend music based on what we were already listening to. Did they even really know what we wanted? Do we not contain multitudes? And so now we have people like Chery.

Since he left XXL magazine to join the music-streaming service Beats Music (now Apple Music) as head of hip-hop and R&B programming in 2012, Chery and around a dozen of his colleagues, working largely behind the scenes, have embarked on a never-ending quest to organize every song in history into concise playlists that you can't live without. (Taylor Swift used one of Chery's when she fought her treadmill and lost.) In 2014, when Tim Cook explained Apple's stunning $3 billion purchase of Beats by repeatedly invoking its "very rare and hard to find" team of music experts, he was talking about these guys. And their efforts since, which have pointed toward curated playlists (specifically, an industrial-scale trove of 14,000 and counting) as the format of the future, have helped turn what was once a humble labor of love for music fans into an increasingly high-stakes contest between some of the richest companies in the world.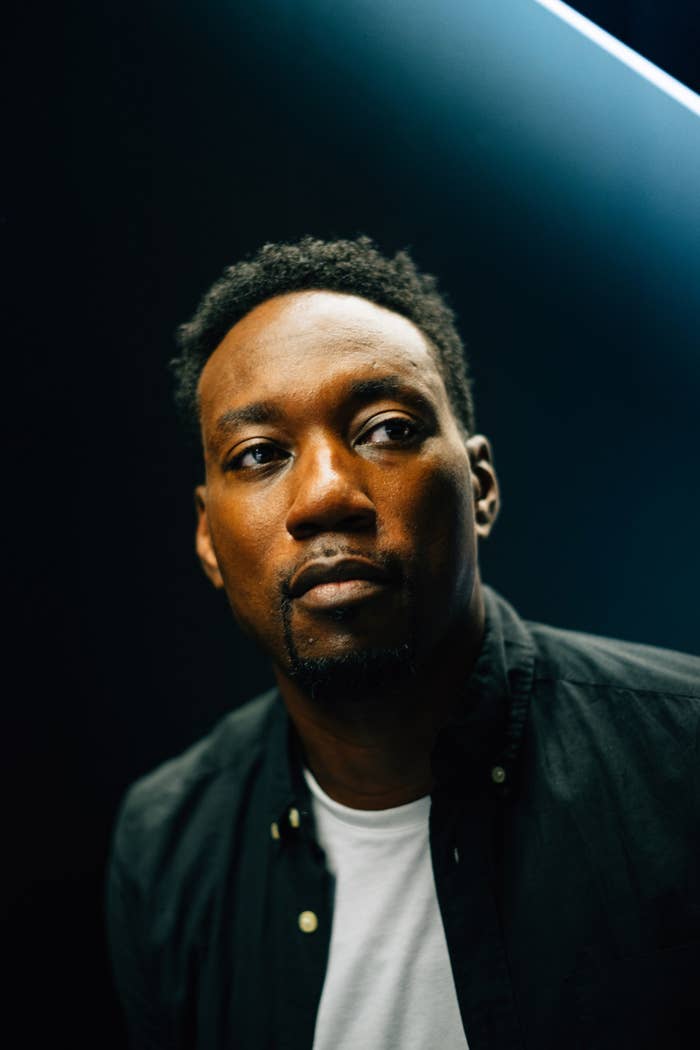 Try any of the major music streaming services today and you'll find variations on a common theme: thousands of ready-made playlists ("Rich Girl Pop," "Inspired by Jeff Buckley," "Songs to Sing in the Shower") for every conceivable genre, activity, or mood. In the two years since the Beats acquisition, three of the largest services, including Apple Music, Spotify, and Google Play Music (and smaller ones like Tidal and Rhapsody, too), have increasingly relied on these playlists to accomplish two important goals at once: 1) helping users inundated by a catalog of more than 30 million songs more easily find the ones they actually want, and 2) creating difference in a market where everyone has more or less the same goods.
But building a better playlist is harder than it might seem. The algorithm that can judge the merits of new Gucci Mane, or intuit that you want to sing "A Thousand Miles" by Vanessa Carlton in the shower, has yet to be written. Until that day comes, the job has fallen to an elite class of veteran music nerds — fewer than 100 working full-time at either Apple, Google, or Spotify — who are responsible for assembling, naming, and updating nearly every commute, dinner party, or TGIF playlist on your phone.
As streaming has gone mainstream, these curators, many of whom began their professional lives as bloggers and DJs, have amassed unusual influence. Their work, as a rule, is uncredited — the better for services designed to feel like magic — but their reach is increasingly unavoidable. Spotify says 50% of its more than 100 million users globally are listening to its human-curated playlists (not counting those in the popular, algorithmically personalized "Discover Weekly"), which cumulatively generate more than a billion plays per week. According to an industry estimate, 1 out of every 5 plays across all streaming services today happens inside of a playlist. And that number, fueled by prolific experts, is growing steadily.

"All the signs point to playlists being the dominant mode of discovery in the near future," says Jay Frank, senior vice president of global streaming marketing for Universal Music Group, the largest of the major label conglomerates. "When it comes to trying to find something exciting and new, more people are going to want to go to trusted playlists."
People like Chery make for unlikely secret weapons.
We've come to expect that virtually all of our problems can be solved with code, so much so that we summon it unthinkingly before doing almost anything: from choosing what movie to watch, to finding a doctor, to deciding where to wake up the next morning and who with. But what if music is somehow different? What if there's something immeasurable but essential in the space between what is now called "discovery" and, you know, that old stupidly human ritual of finding and falling in love with a song? Algorithms excel at the former, but the latter is stubborn heritage: It's your father's old record collection, your sister's stash of mixtapes, a close friend's desert island soundtrack of choice.
The new arms race to re-redefine our relationship with music, in an almost impulsive course correction, is about who can be the best at closing the gap between the past and the present. People like Chery make for unlikely secret weapons — they can't code, didn't go to business school, and even the most thorough music fan would fail to spot them in a lineup. But within the silicon temples of Apple, Google, and Spotify, they are, in a literal sense, defenders of humanity, laboring to breathe intangible values into frictionless machines.
Inside Spotify's U.S. headquarters in New York on a balmy spring afternoon, Rocío Guerrero Colomo, global head of Latin content programming and editorial, sips from a perspiring can of sugar-free Red Bull, one of a handful of totems — including an array of promotional CDs (still in their shrink-wrap), a pair of over-the-ear Bose headphones, and a caped luchador action figure — that typically colonize her desk. A sea of iMacs and white pillars punctuate the company's trendy open-floor-plan office, with framed prints of flagship playlist covers hanging on the walls in one area and album covers of classics by Madonna, the Yeah Yeah Yeahs, Sublime, and others hanging in another.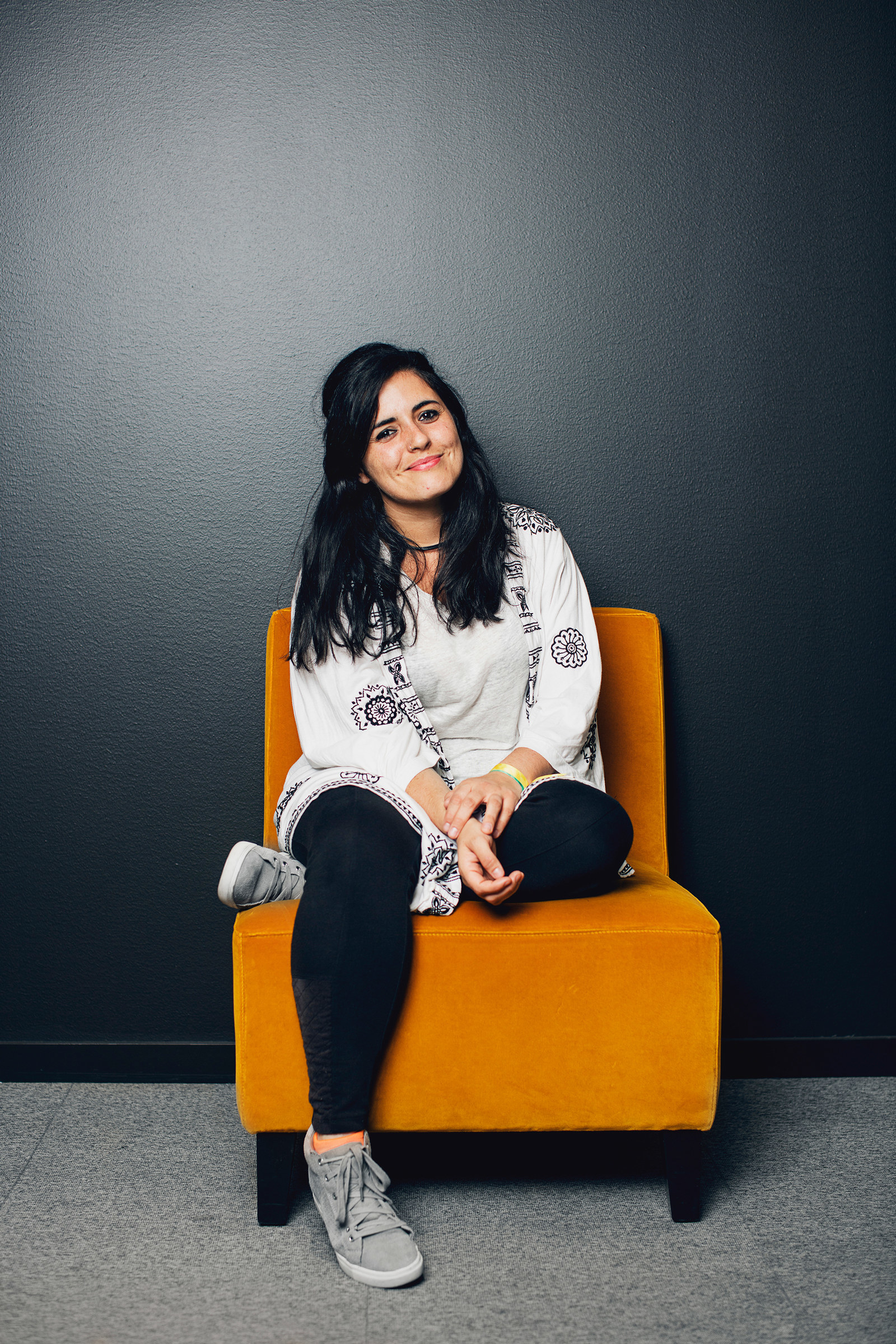 Colomo, 29 and Spanish, is short with chest-length black hair, dark eyes, and a silver nose ring. She talks as fast as she thinks, with a Castilian accent that drops an octave when she's sharing something that she thinks is embarrassing, though she never actually seems embarrassed. Two years ago, she became one of the first members of Spotify's now-50-person human curation team — including seven genre leads and dozens of junior curators — which has created over 4,500 playlists, more than 30 of which have over 1 million followers. Colomo is a classically trained violinist who speaks five languages and has lived in as many countries. She lobbied to join the curation operation while already working at Spotify as a community manager in Stockholm, where she landed after shelving a notional career in journalism.

"We were growing fast internationally, and I told Doug [Ford, global head of curation at Spotify] that we were going to need someone to create playlists for our Latin users," she says. "I said, 'I should be the one to do it because I'm one of those users,' and he said, 'You're hired.'"
On her iMac, Colomo clicks open the Spotify app and a familiar black-and-green-accented window fills her screen. Like all Spotify curators, she's built each of her owned and operated playlists (in Colomo's case, more than 200 to date in total) on the same version of the app that anyone can download for free online — a convention that centers how users will see and experience the final product. In the left-hand panel, she scrolls to a folder called "In Construction," where she keeps all of her unpublished works in progress. There are playlists labeled "Punk Party," and "Pride Month," and "Korean Pop," reflecting themes Colomo thinks will resonate with users based on a hard-to-code combination of gut instinct and years of experience — both on Spotify and in the real world — watching how people use music in their daily lives.
Each of these playlist drafts is mostly skeletal, consisting of what curators call a "hypothesis," or basic premise and intended target audience (the more specific, the better), and a few representative songs. In developing them, Colomo will flesh out the playlists with more songs (Spotify's magic number is 50 — generally between 3 and 3.5 hours' worth — which feels substantial but not overwhelming), a cover image that reflects the hypothesis at a glance, and a short written description, usually no more than one or two sentences. ("I don't think people come to Spotify to read," Colomo says.)
Hypotheses, of course, are meant to be tested, and Spotify curators regularly make adjustments to playlists based on data that shows how people are actually interacting with them. Curators may not be elected, but they're expected to be representative. If a playlist is underperforming with users, its maker will tweak one or more of its components — from the hypothesis to the cover image — in an attempt to improve its prognosis. Or if an individual song fails to break out within a playlist, or begins to "burn" or drop off in popularity, they might reposition it in the playlist's sequence, or relocate it to another playlist where it can get a second chance at life.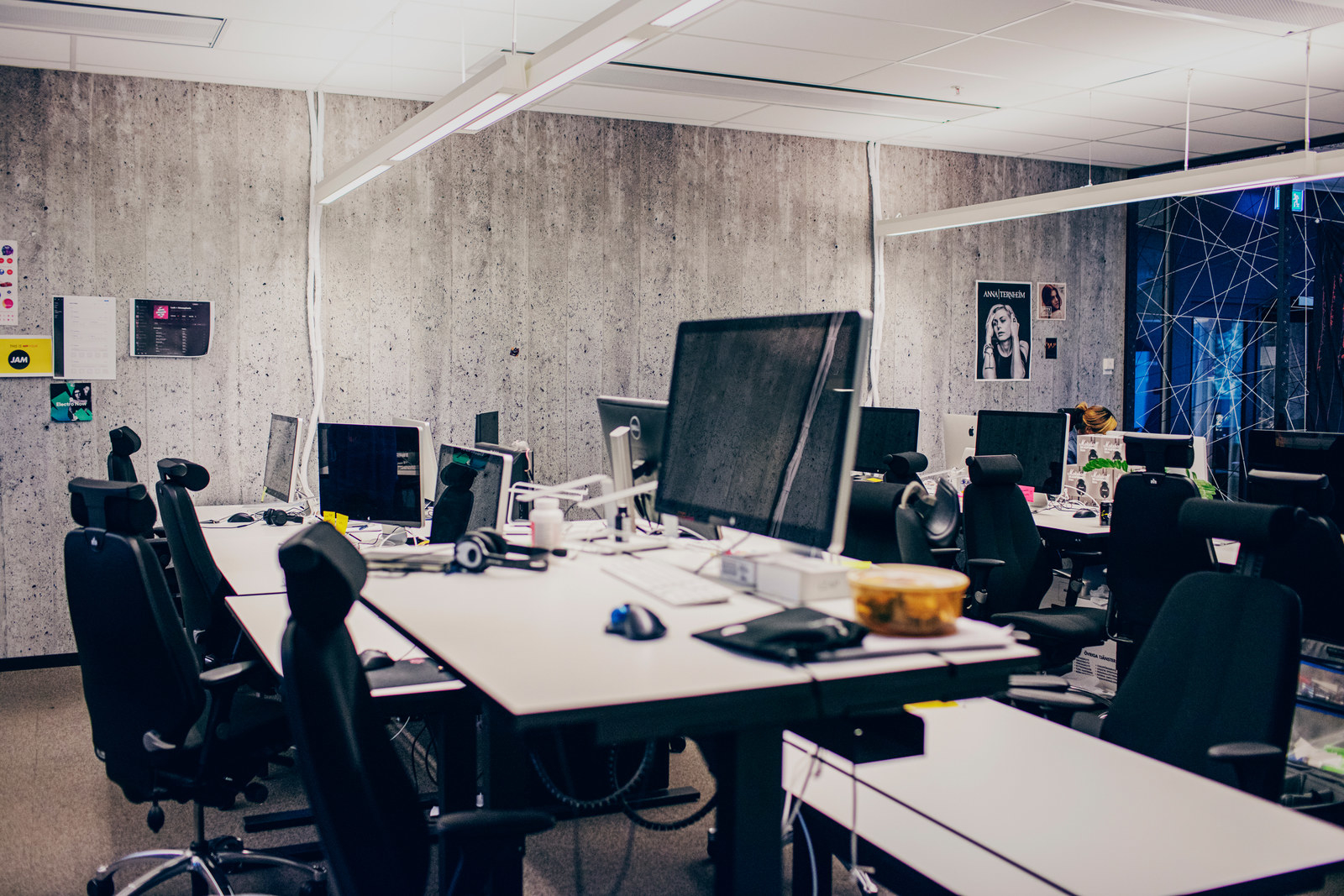 Spotify curators like Colomo have access to a suite of proprietary tools, referred to internally as "Keanu" (as in, star of The Matrix trilogy, in which humans achieve harmony with machines after a costly war), that streamline this maintenance process. One frequently used application is a performance tracker called "PUMA," or Playlist Usage Monitoring and Analysis, which breaks down each song on a playlist by things like number of plays, number of skips, and number of saves. PUMA also collects data on the overall performance of the playlist as a whole, with colorful charts and graphs illustrating listeners' age range, gender, geographical region, time of day, subscription tier, and more.

In her "In Construction" folder, Colomo opens the draft that she's most excited about right now: a playlist tentatively titled Hip Pop that was inspired by a trend she believes may be the next big thing in Latin music. When she's not at work, Colomo is deeply entrenched in Latin music culture — a frequent panelist at conferences and a fixture at clubs — and has a track record for being ahead of the curve. Her most successful playlist, "Baila Reggaeton" (or "Dance Reggaeton"), has become the third-most-popular playlist on all of Spotify, with over 2.5 million followers ("Today's Top Hits," which has 8.6 million followers, is the most popular, followed by "Rap Caviar," at 3.6 million).

When she created "Baila Reggaeton" in 2014, 10 years after Daddy Yankee's breakthrough international smash "Gasolina," Colomo hypothesized that it would serve primarily as a nostalgic party starter. At the time, she says, reggaeton artists like Yankee had been tempered by backlash, overtaken in the global Latin music hierarchy by pop stalwarts like Shakira, Ricky Martin, and Paulina Rubio. But "Baila Reggaeton" became a surprise hit. Given the ability to choose any kind of music to listen to, Spanish-speaking Spotify users all over the world chose reggaeton.

"It was kind of like a taboo," Colomo says. "Everyone was saying they hated it, but really everyone was listening to it."
Now Colomo is trying to identify the next thing Latin music fans will want to listen to, which is where "Hip Pop" comes in. A while ago, she noticed that more and more reggaeton and Latin pop artists were making songs with overtly American-inspired hip-hop beats, which, given American hip-hop's historically modest penetration in the Spanish-speaking world, felt like a turning point.
"Hip Pop," like many playlists common on streaming services, is an attempt to zero in on a trend in the broader music or cultural universe, break it down to its most basic elements and archetypes, and recontextualize them so that a seamless listening experience arises from non-obvious connections. A song like "35 Pa Las 12" by Fuego featuring J Balvin, with its taut rhythms and breezy vocal, makes a closer compliment to Drake's "One Dance" than a fan of just one of the two artists might expect.
Colomo plays one of her favorite songs from "Hip Pop," called "La Ocasión," by the Puerto Rican artist De La Ghetto featuring Arcangel, Ozuna, and Anuel. The song is marked by sparse, sub-aquatic 808 drums and skittering hi-hats that it's easy to imagine the words "DJ Khaled" shouted over. It opens with a whooshing sound, and Colomo raises her hands and tilts her head forward as in worship. She holds in position until the explosive hook — "Quiero que se repita la ocasión / Quiero que tú repitas tus movimientos" — when she suddenly juts her chest forward, throws her shoulders back, and rolls her hips in her seat.
"It's good, right?!" she calls out over the track. "It's sooooo good."
Ordered lists of songs by various artists are about as old as broadcast radio and have been sold or distributed as recorded products since at least the 1950s, when record labels began producing "sampler albums" to drum up attention for their new and underexposed artists. The idea that these compilations could, with some thoughtful sequencing, become more than the sum of their parts was suggested from the outset. Jac Holzman, the founder of Elektra Records and visionary behind both the first sampler album, 1954's A Folk Music Sampler, and the watershed psychedelic rock compilation Nuggets: Original Artyfacts from the First Psychedelic Era, 1965–1968, declared that his compilations were "not only an aggregation of tracks, but a cohesive listening whole."

In the late '70s and '80s, the power to transpose songs from one context to another was democratized by the rise of the cassette format and its beloved byproduct, the mixtape. By 1999, with Napster and the peer-to-peer era, that power would form the bedrock of the new music landscape. But as the free music revolution uprooted the music industry, consumers were faced with a crisis of their own. The paradox of choice in music — the more available to you, the deeper your despair over missing out — has only intensified in the streaming era.
"People go to streaming services because they love the idea of being able to listen to all the music that they want, when they want it," says Jay Frank. "But then when they get there, they find that that may not actually be what they want most of the time. The prospect of digging through 40 million tracks is just too much."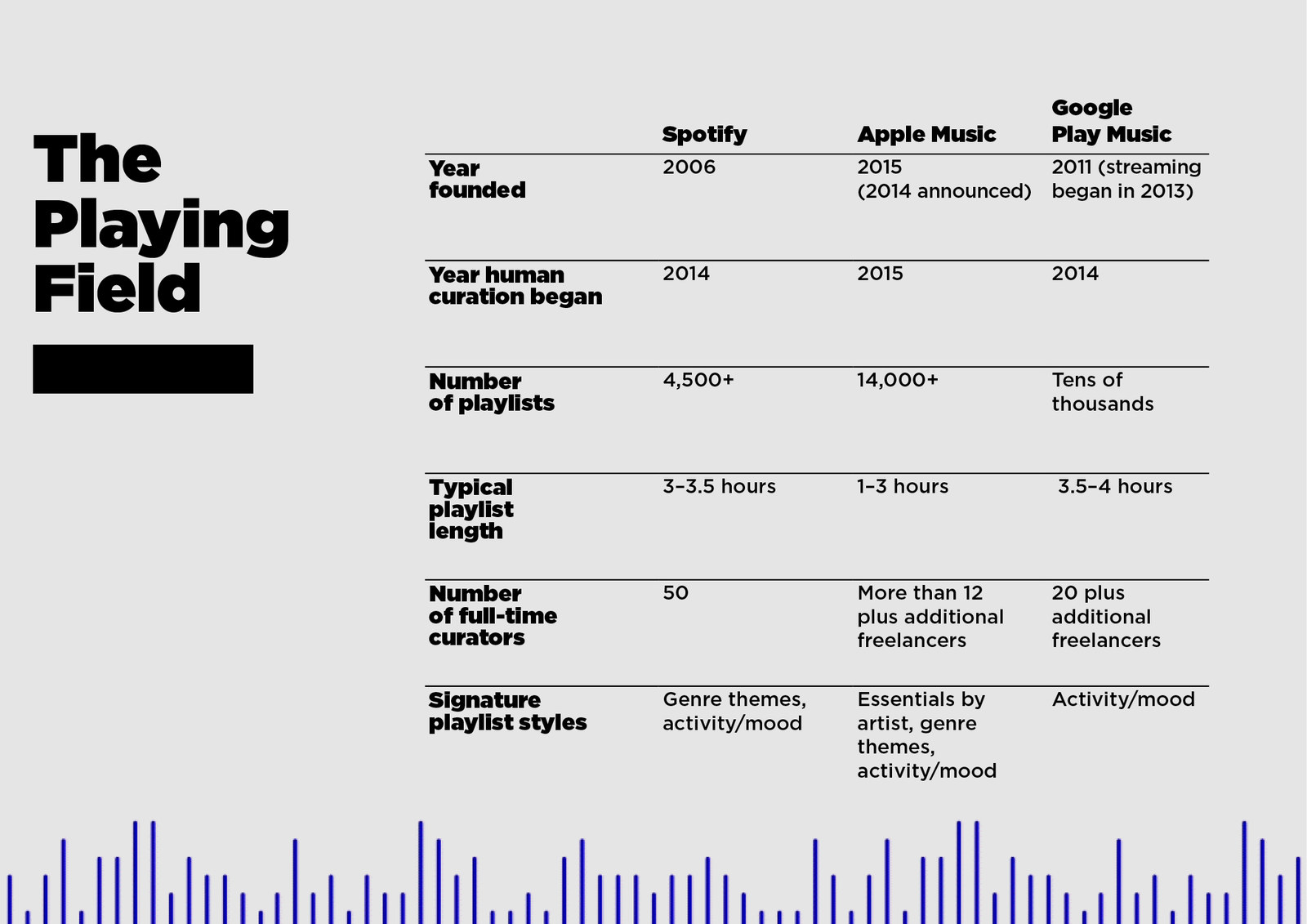 Like their early forebears in broadcast radio and the sampler album, playlists on streaming services have become one of precious few reliable avenues for breaking songs and artists in a chaotic media environment. With millions of followers, the most popular playlists offer a broader reach than even some radio stations in large markets, and they generate vastly more sophisticated and timely performance data. Predictably, the record labels have created a cottage industry out of promoting to these playlists as aggressively as possible, and some have pointed to their close relationship with the streaming services as the reincarnation of payola. But Frank, who was hired last summer in what was then a new role at Universal, strongly denies that anything unseemly is happening behind closed doors.
"UMG policies prohibit pay-to-play practices," he says. "Including on playlists."
For their part, many streaming service employees I spoke with compared their relationship with the labels to that of the music press, saying that while they receive a wide variety of regular promotional communications, there are strict policies in place to preserve editorial independence.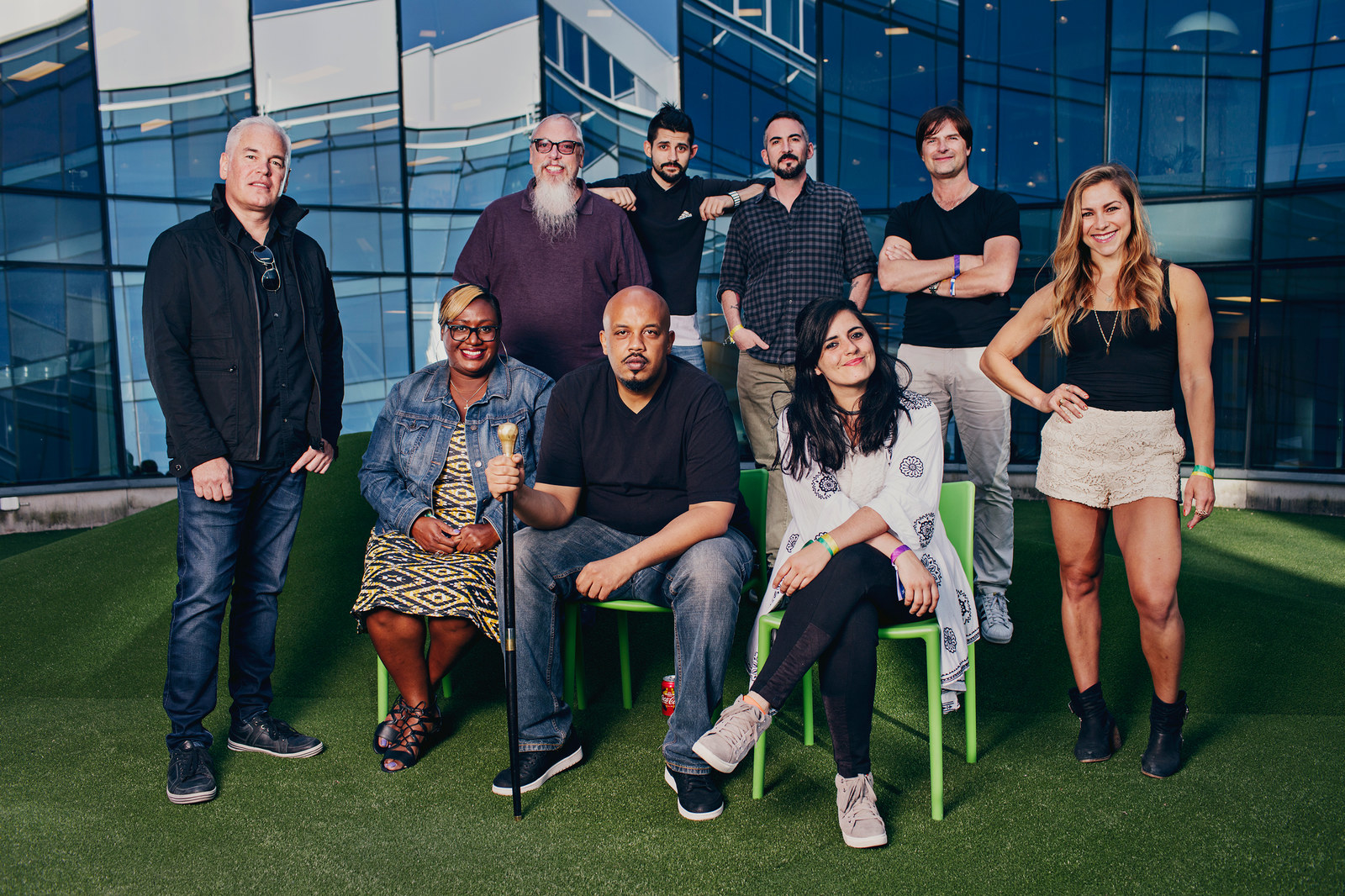 "We curate songs purely based on what we think the listeners are going to like and what we see in the data," says Doug Ford of Spotify. "I can see how people might want to conclude otherwise, but everyone on my team is so far removed from anything like [pay-for-play]."

Any loss of confidence in the integrity of curated playlists among users would badly undermine a critical objective, for both the services and the labels, in the era of too much music. If the music industry before streaming was about selling copies of music, and the early days of streaming were about selling access to music, the thing the industry is hinging its hopes on selling now is peace of mind — the comfort of knowing that you're getting the single best music experience possible, in accordance with your taste, moment, or mood.
In a conference room on the 11th floor of Google's office in New York, which occupies an entire city block on 8th Avenue, a crew of six Google Play Music editors is fretting over the fate of YG, the baby-faced gangsta rapper from Compton. The room is relatively modest by Google standards — no slides or massage tables — with a red couch, chrome standing lamps, and a large monitor on the far wall. On the monitor is performance data for a new playlist called "Blogged Pop Party," which the editors — all in their thirties or late twenties and dressed casually — are reviewing as a group. Arrayed in a semicircle in front of the screen, their faces are pinched with scrutiny, like a coaching staff poring over game tape.

The data is compiled in a Google spreadsheet, with each song in the playlist ranked by "Song Score," a multipoint metric that, like Spotify's PUMA, accounts for things like average play length, skips, and number of thumbs-up or thumbs-down. Editors typically access this data via a Google-designed content management system called "Jamza," which, among other things, can recommend songs to add to a playlist based on ones that have already been chosen, or by doing a keyword search. Tens of thousands of playlists created by around 20 full-time Google Play Music editors, plus an extensive network of freelance specialists, populate the service's "concierge" — a digital paper fortune-teller that serves users playlists based on activity, mood, or time of day. Log into the concierge at 8 in the morning and you'll be regaled with playlists for "Waking Up With Energy" or "Working Out." The concierge was the signature feature of Songza, an early playlisting app that Google acquired for a reported $39 million in 2014.
Far down on the "Blogged Pop Party" spreadsheet is a concerning cluster of rap songs: "Peaches N Cream" by Snoop Dogg, "Tell Em" by Rich Homie Quan and Young Thug, and, at the very bottom, highlighted in bright red, "Twist My Fingaz" by YG. Brad Hayward, 30, a former Songza employee and the creator of "Blogged Pop Party," starts the discussion.

"I think the problem here is the title," he says a little wearily, rubbing his goatee with his thumb and forefinger. "Would something like 'Blog Beats' be an improvement? Or do we totally need to rethink it?"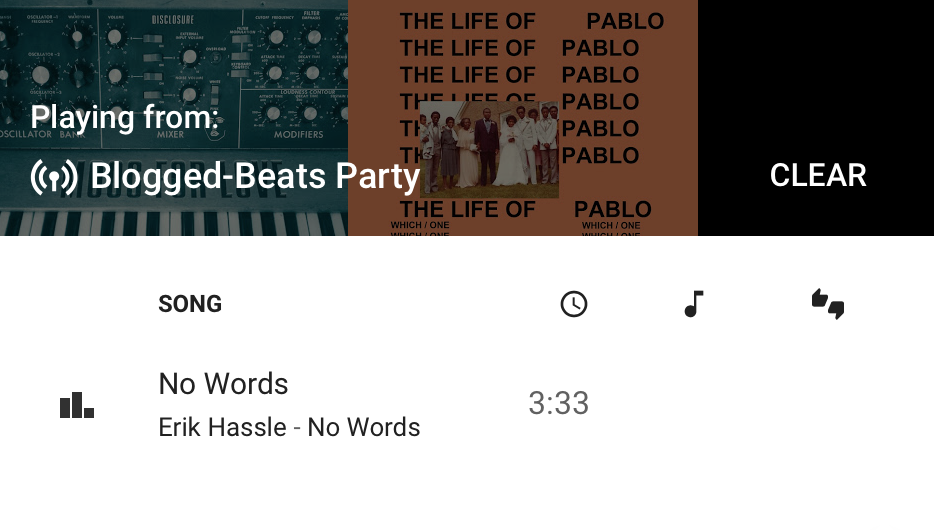 "Blogged Pop Party," Hayward explains, is not a typical party playlist. Rather than safely hewing to one loosely defined genre, as most party playlists do, its hypothesis is intended to target people who read music blogs and "listen to everything," from Purity Ring to Justin Bieber to Kendrick Lamar. If you're thinking Hayward may not have looked very far in conceiving of this particular untapped audience — possibly, perhaps, not further than a mirror — you're right. No comprehensive customer survey or sorting algorithm would ever give birth to an idea that's so indulgently niche. But in the world of music curators, self-serving instincts like his are generally considered to be a feature, not a bug. People like Hayward and Colomo and Chery are surrogates, and their value to companies like Google — inventor of PageRank and Street View and driverless cars — ultimately stems from firsthand insight into the ways people forge big and small identities, the way those identities inform their desires, and vice versa.
But man is inscrutable even to himself. And "Blogged Pop Party" wasn't working. Was Hayward wrong to think there would be a real audience in the world that equally enjoys Selena Gomez's "Good for You" and YG's "Twist My Fingaz"? Are most people who say they "listen to everything" actually full of shit? Or was something else to blame?
"It makes me upset because [mixing genres] was the whole point for this playlist to exist," Hayward says. "If we look at this and say, 'OK, people don't like hip-hop, so let's strip it all out,' well then we already have playlists like that."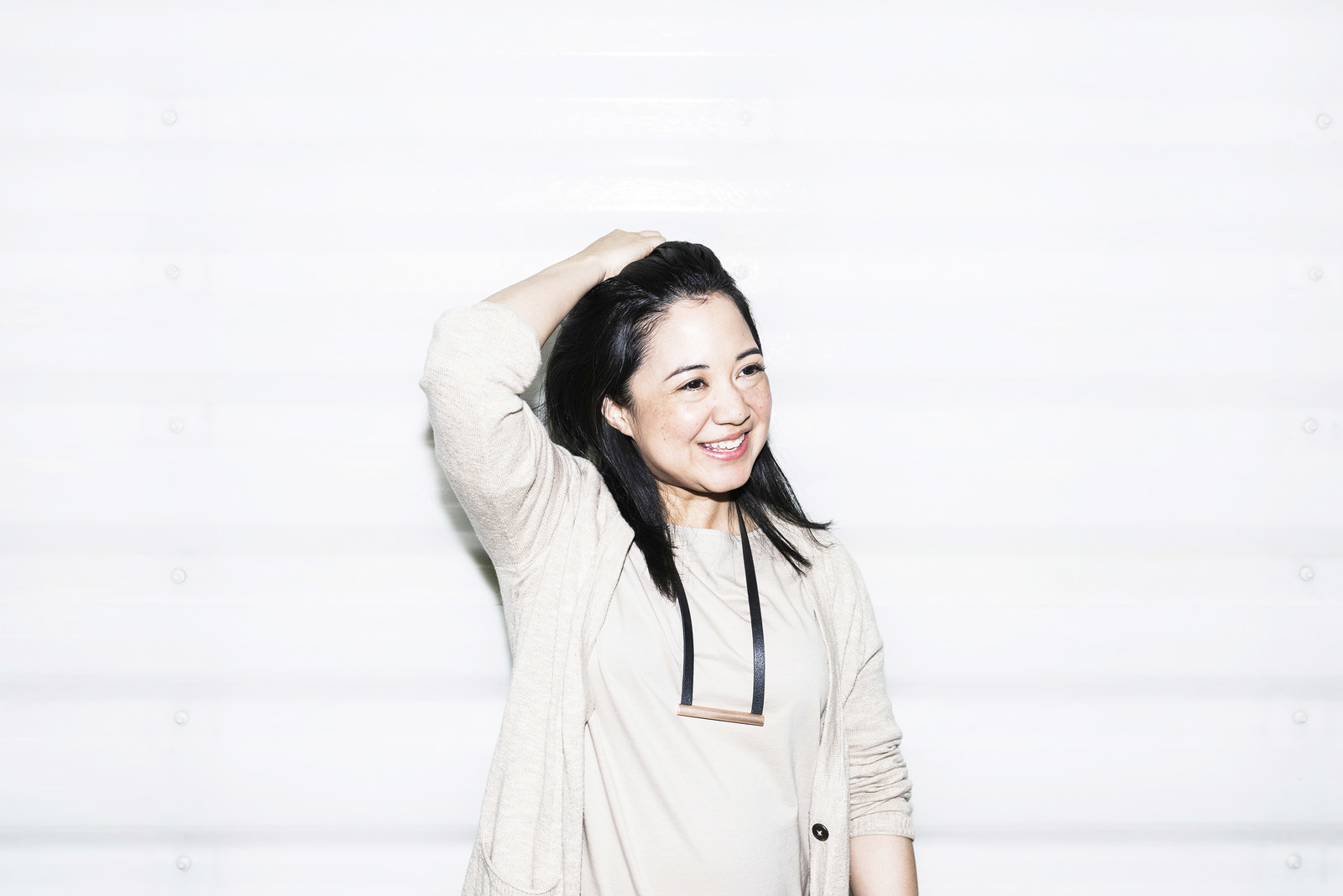 Jessica Suarez, 35, editorial lead for the Americas and a former editor at MTV and Stereogum, chimes in with a different theory. "I'm not totally convinced people don't like hip-hop on this station," she says. "I think it may just be that these are the biggest artists on this playlist, and people don't get that people blog about big, mainstream artists, too."
"Well, Drake is doing well up there," counters Kritzia Padilla, a new music editor, before adding, "But he just crushes it always. It doesn't even matter what the playlist is."
Stumped, the room goes momentarily silent. Eventually, Hayward considers another explanation.
"I saw that it was being served [in the concierge] under a situation called 'Happy Indie,'" he says. "If people are clicking on that to get to this, like, they're not getting happy indie music here. So they're just gonna skip a bunch, thumbs down, and then bounce."
"And then there's the title," Hayward continues. "I saw Spotify had a similar playlist that was called, like, 'Hipster House Party' or something."
He frowns at this and wilts into the back of the red couch. Then, with a bad taste in his mouth: "I don't wanna do that."
The problems with "Blogged Pop Party" go deeper than Hayward's bruised ego. They're emblematic of an ambitious, nascent effort on the part of streaming services to popularize an alternative classification system for all of music. The goal is to train you to think less about a song's genre — definitions of which have always been addled by vacant assumptions and political baggage — and more about the way it makes you feel. Notions of hip-hop or psych rock or house music are necessarily narrow and arbitrary, but there's an inherent logic, the services contend, to grouping songs based on our natural emotional or physical response, or on their relationship to preexisting cultural traditions.
The goal is to train you to think less about a song's genre and more about the way it makes you feel.
That music should be organized along genre-agnostic lines was the entire thesis of Songza, and is the basic idea underlying Google Play Music's concierge. But playlists based on things like activity and mood are increasingly prevalent at all of the streaming services. Three of the 10 most popular playlists on Spotify have no genre identification in the title, and a forthcoming redesign of Apple Music, teased at the Worldwide Developers Conference in June, will surface a personalized batch of playlists based not on genre but on day of the week.
There's a simple, economic reason why these companies are eager to categorize music in a more utilitarian way: It's easier to scale. Sifting through 30 million songs based on genre and subgenre, like reading exit signs on a highway, requires a certain amount of foreknowledge on the part of the listener: You have to know what to be looking for. But anyone anywhere with a pulse knows, intuitively, what is implied by "Songs to Make You Feel Relaxed."
"We have people writing us saying they got really into American primitivism because they discovered it on a studying playlist, or epic film scores because they were on a playlist for doing data entry at work," says Elias Roman, a co-founder of Songza and now product manager at Google Play Music. "If you weren't already familiar with those genres, what would you type in to find them? You just wouldn't. You'd miss out on all this music that you would actually love. By focusing on what activity you're actually doing, we're able to take discovery to a whole new level for a huge number of users."
But, as YG and Rich Homie Quan's sagging performance on "Blogged Pop Party" shows, finding coherent substitutes for genre is still an imperfect science. We're attached to genre, however diminished its utility, happy under its comfortable, choice-eliminating spell. But there's a question so basic you probably don't always think to ask it, and it's this question that keeps Hayward and his colleagues up at night: When you reach to put on music, what are you really looking for?
The most influential, if not the earliest, proponent of placing human intuition at the heart of streaming services was Interscope Records and Beats Music co-founder Jimmy Iovine. As recently as three years ago, the biggest companies trying to solve the problem of too much music had limited use for music fans themselves. The gold standard for discovery at the time was Pandora, which had lured 70 million deluged music consumers to internet radio with a magical taste-predicting algorithm. Spotify, Google Play Music, and iTunes all developed Pandora-like algorithms of their own, which they used to offer a "radio" mode that played an automatically generated sequence of songs based on a chosen song's sonic profile: U2 in, Coldplay out. Common roles for music experts during this period included ensuring that songs were legible to the algorithm, and merchandising digital storefronts.

But at the beginning of 2013 — a full year before Beats' launch — Iovine began loudly disparaging these services in the press, arguing that they had no "emotional connection" and would never get curation right because they were "culturally inept." In May of that year, perhaps sensing the tide, Spotify bought a fellow Swedish company called Tunigo, which, along with Songza, had the distinction of being an existing, culturally adept, human-curated playlist app that Iovine's narrative had conveniently overlooked. A year later, Apple gave Beats and its curators 3 billion votes of confidence, Google bought Songza, and the almighty algorithm had been brought to heel.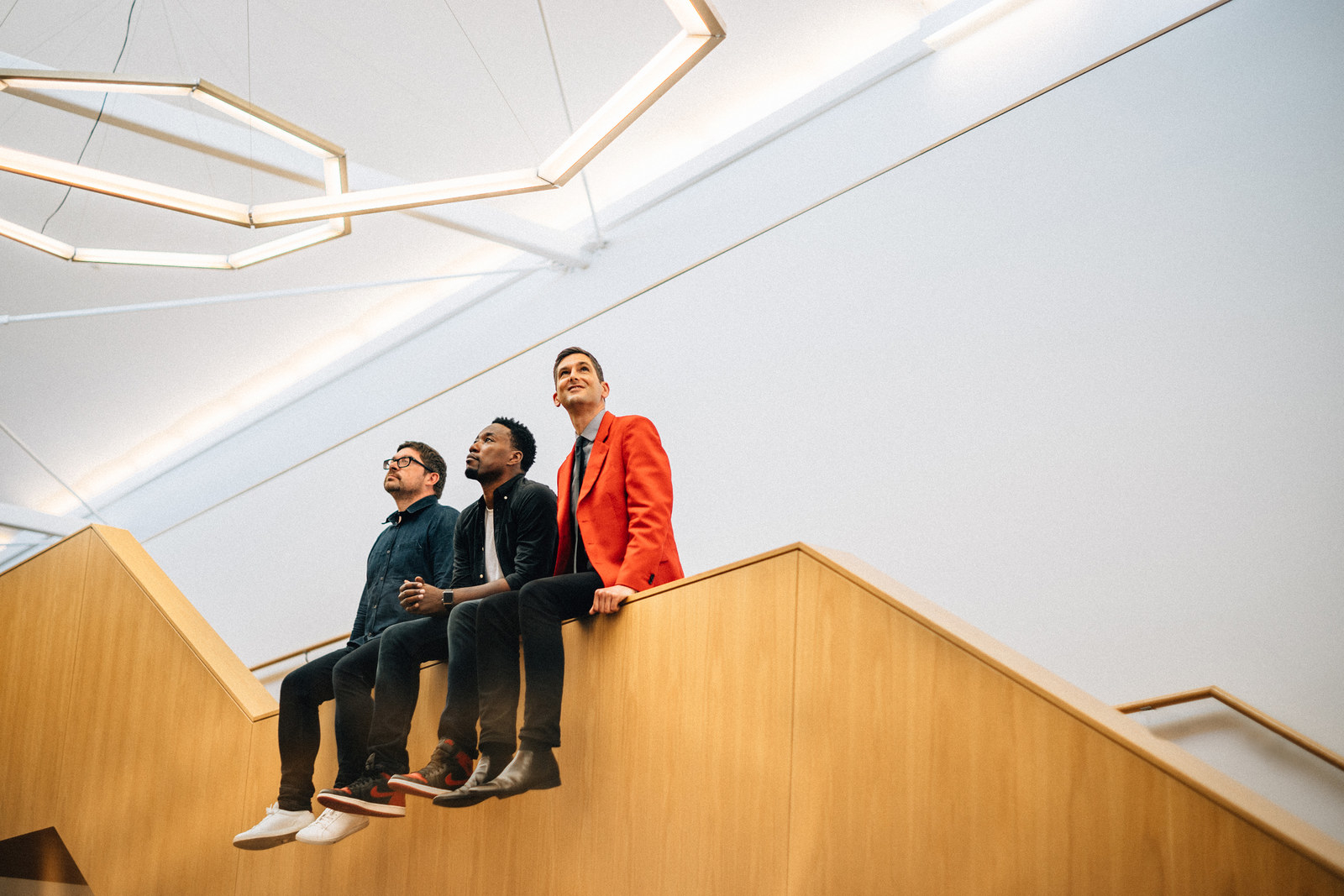 Apple Music's headquarters in Culver City are cradled by undulating green hills pressed against a blindingly blue sky. The hills are bisected by the Culver City Stairs — an unforgivingly steep, man-made jogging trail — the top of which provides 360-degree panoramas of the teeming Los Angeles cityscape. Inside the building, the views have a glossier glint, with accent walls of reflective silver and gold, monochromatic blue and red communal areas with plush geometric benches, and plentiful skylights. Formerly the main office of Beats Electronics, which still occupies the lower of two floors, the campus retains a hypermodern, style-conscious aesthetic that rings a few decibels louder than anything you'd expect to find in Cupertino, five hours to the north. On a warm day last fall, twentysomethings in statement eyewear and all-over-print, drop-crotch pants roamed a stand-alone cafeteria serving chorizo nachos and whole-wheat pasta.

More than any of its competitors, Apple Music has advanced a vision of the streaming service itself as a place with a clear point (or points) of view, in contrast to the ostensibly neutral distributors of yore. Here, the curators (including Iovine and Beats Music co-founders Dr. Dre and Trent Reznor) initially hired the tech people, not the other way around.
Apple Music's editorial team, which includes around a dozen full-time lead curators with designated genre expertise, is headed by Scott Plagenhoef, a former editor-in-chief of the indie-music bible, Pitchfork, and shares some of that site's unapologetically elitist sensibilities. Curators are encouraged to elect favorite artists and songs for prominent placement across the service — including on playlists, most corners of the new music homepage, and the live, DJ-hosted Beats 1 radio — in an approach that, with its elevation of strong instinct over consensus wisdom, also aligns with a famous edict of Apple's founder Steve Jobs: "People don't know what they want until you tell them."
In a glass-walled meeting room on the second floor, Plagenhoef, 42, who wears two-tone horn-rimmed glasses and has the rumpled baritone of a middle-school shop teacher, said empowering curators wasn't a matter of hubris, but of earning the trust of notoriously choosy and capricious music fans.

"It's not about us projecting our personal opinions on people, it's about us kind of being good shepherds and stewards and cutting through this entire vast catalog," he says. "What's important isn't just the most popular artists, or the sort of soft center that's going to be palatable to a lot of people. It's finding the artists people are going to either love or have intense reactions to, the ones that are going to mean the most and have the biggest impact."
"It's not about us projecting our personal opinions on people -- it's about us kind of being good shepherds."
Music fans, Plagenhoef argues, echoing Iovine, can smell the difference between a service where much of the product is dictated by algorithms or charts and one that is guided by more knowledgeable but equally passionate versions of themselves. By building its house on a foundation of experts, Apple Music has bet that it can be marginally more trustworthy to users than the competition, and that that margin could make a tie-breaking difference.
"Music taste is so nuanced, it's so personal," Plagenhoef says. "I think one of the worst things you can do to somebody is get really close to who they are and then present them with something that's close to what they want but not quite there. You don't want to be the people who say, 'Well, you like Fleet Foxes, so you must like Mumford & Sons.'"
It's still too early to tell whether Apple Music's heavy emphasis on human curation is providing the unfair advantage it hopes for. The service has signed up 15 million paying subscribers in its first year — fully half of what Spotify has managed since it launched in the U.S. five years ago — but Apple declined to share how many of those users are going to its playlists and how often.
Meanwhile, there's at least one sign that algorithms could play an expanded role in the company's future playlist offerings. Apple Music's forthcoming redesign will introduce a regularly updated playlist tailored to individual users called the "Discovery Mix," a take on Spotify's Discover Weekly playlists that use "collaborative filtering" algorithms to target users with similar taste profiles. Apple declined to say whether Discovery Mix will be predominantly algorithmic or human-controlled, but if it is driven by algorithms, the concession would bring the streamer's overall man-machine calculus a step closer to its competitor's lucrative "both-and" approach.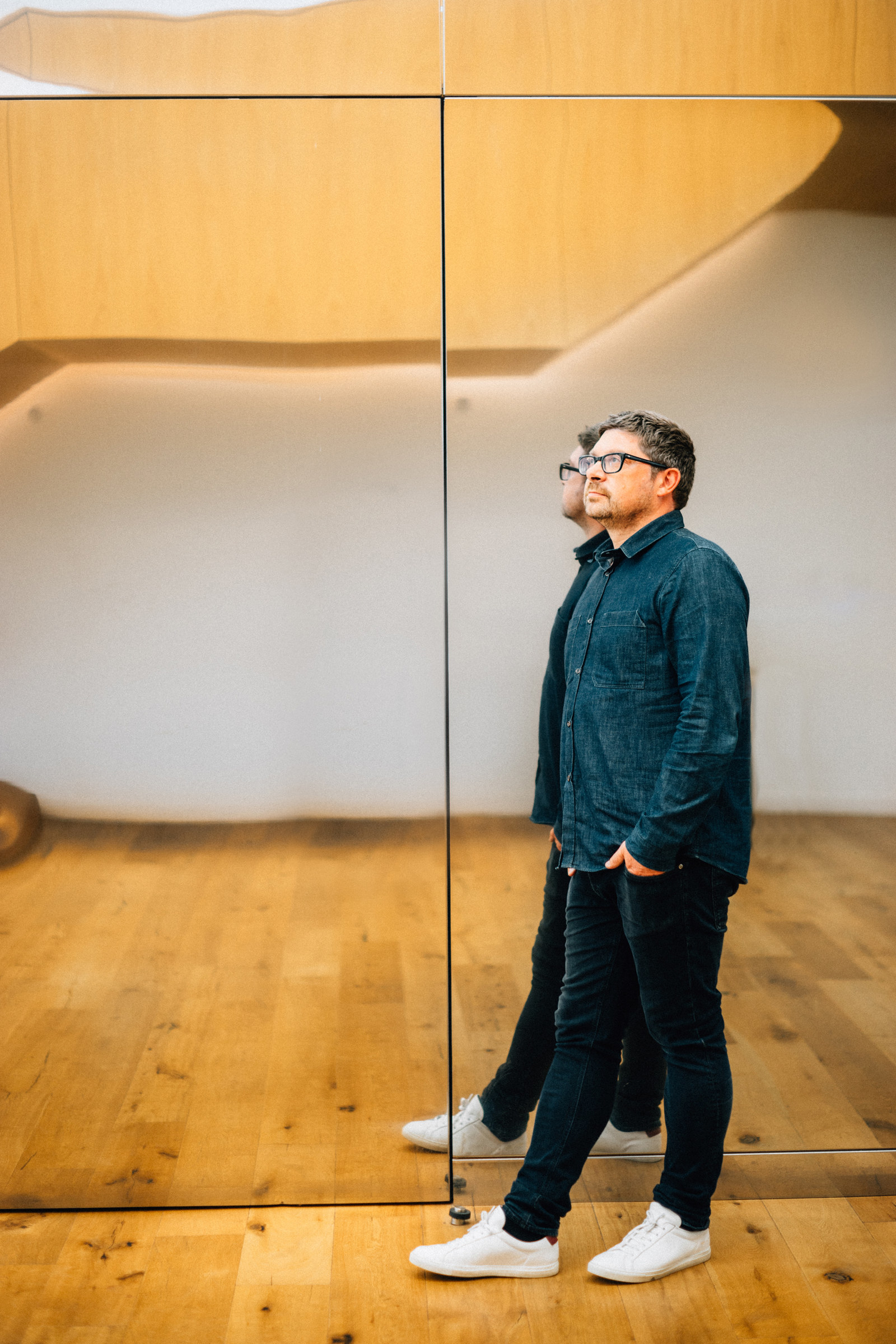 For now, the influence of Apple Music's flesh-and-blood curators seems to be growing. They regularly scour music blogs, stake out early performances, and maintain frequent contact with artist managers, producers, and label representatives on a hunt for artists worthy of coronation. Those who have benefited from their advocacy — in advance of radio play or other traditional indicators of likely future success — have included the pop-R&B singer Alessia Cara, the pop singer Halsey, the R&B–hip-hop singer Bryson Tiller, and most recently, 6lack, a largely unknown and independently signed singer and rapper from Atlanta.
On April 14, 6lack's manager, Sean Famoso, reached out to Carl Chery — the hip-hop and R&B curator from Queens — to share two new songs 6lack had posted that day to SoundCloud. Chery urged Famoso to release one of the songs, a lugubrious, late-night lament called "Prblms," to iTunes, and within days of arriving there it was being played on Beats 1 radio ("This 6lack PRBLMS record is vibe for sure," Zane Lowe declared) and seeded on over 10 Apple Music playlists, including "The A-List: Hip-Hop" and "If You Like… The Weeknd." The song gained over 1 million streams in a week, and by late June, it had surfaced on the Snapchat accounts of Kylie Jenner and Puff Daddy.
"I was thinking about this the other day," Chery says. "We often talk about being 'on the pulse.' But it's different now; I'm getting to a point where I'm so far ahead of things that I'm actually able to shift them. Instead of reacting to what's happening, I have a hand in shaping what's happening." •