Kendrick Lamar's highly anticipated second major label album, To Pimp A Butterfly, was released digitally late Sunday night after springing a leak online. Download it on iTunes or stream it on Spotify now.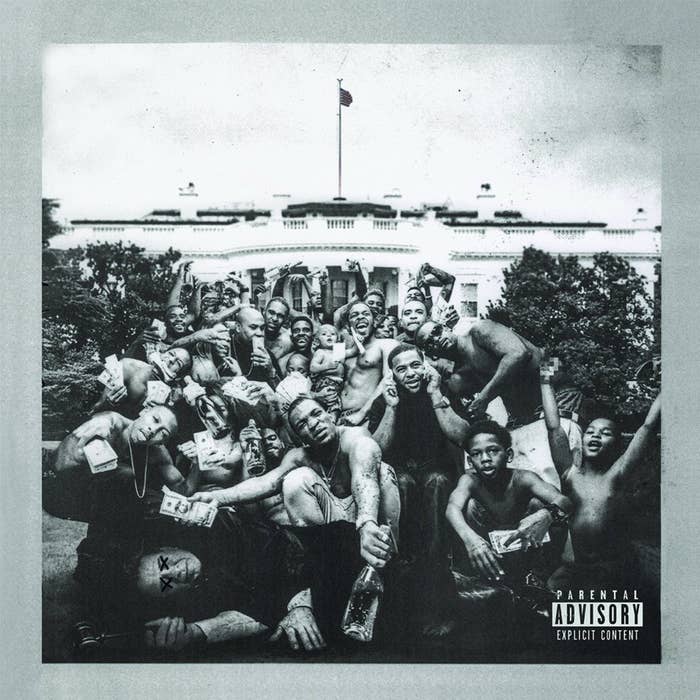 The 16-track follow-up to 2012's critically acclaimed Good Kid, m.A.A.d City features guest appearances by George Clinton and Snoop Dogg, with Flying Lotus and Pharrell Williams rounding out Lamar's usual cast of in-house producers.
1. Wesley's Theory (ft. George Clinton & Thundercat)
2. For Free? (Interlude)
3. King Kunta
4. Institutionalized (ft. Bilal, Anna Wise & Snoop Dogg)
5. These Walls (ft. Bilal, Anna Wise & Snoop Dogg)
6. U
7. Alright
8. For Sale? (Interlude)
9. Momma
10. Hood Politics
11. How Much A Dollar Cost (ft. James Fauntleroy & Ronald Isley)
12. Complexion (A Zulu Love) (ft. Rapsody)
13. The Blacker The Berry
14. You Ain't Gotta Lie (Momma Said)
15. i
16. Mortal Man
In a recent interview with Rolling Stone, Lamar said the album's title was a play on the classic Harper Lee novel To Kill A Mockingbird.