This video of a school girl punching, kicking, slapping, and using a shoe to beat a man who allegedly harassed her is going viral in India.
The video shows her demanding an apology while beating her alleged harasser. The person filming the video can be heard asking the boy to turn his face toward the camera.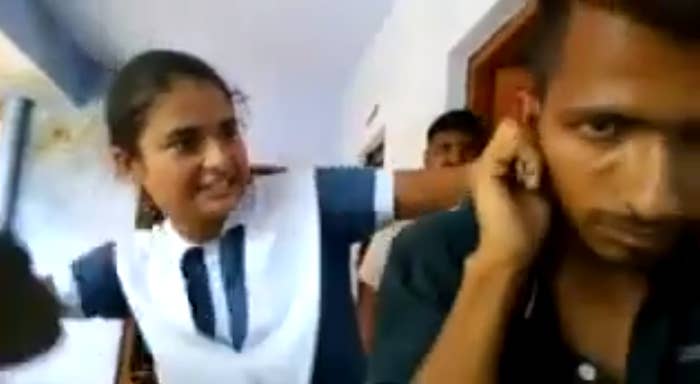 The incident took place at the Puranpur (Uttar Pradesh) police station on July 3.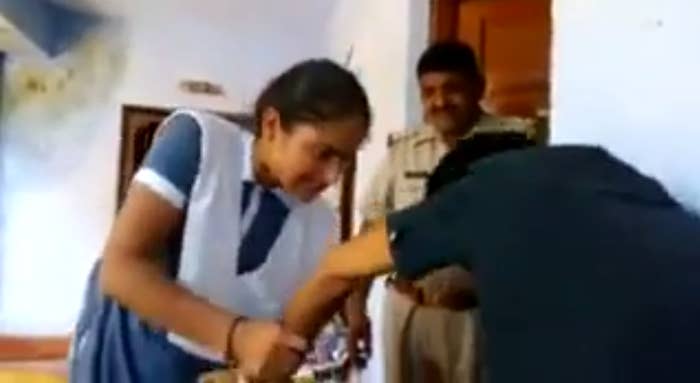 The 11th grade girl told NewsX (in a video that has since been deleted) that the boy would harass her and her friends every day on their way to and from school by shouting vulgar abuses at them.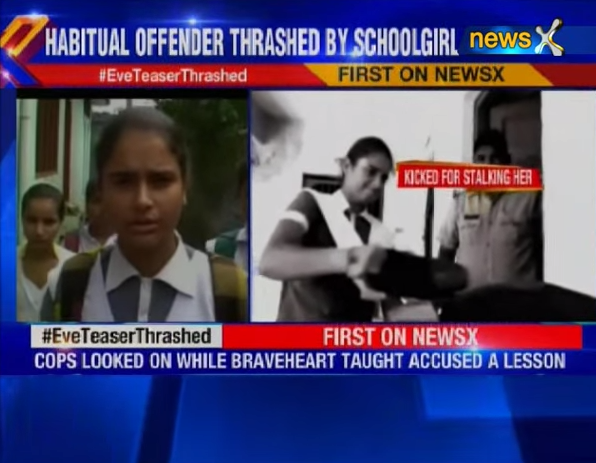 "He would always shout insults at us but we would always remain calm. When his abuse got too vulgar and we couldn't tolerate it any more, we decided to take action," she said in Hindi.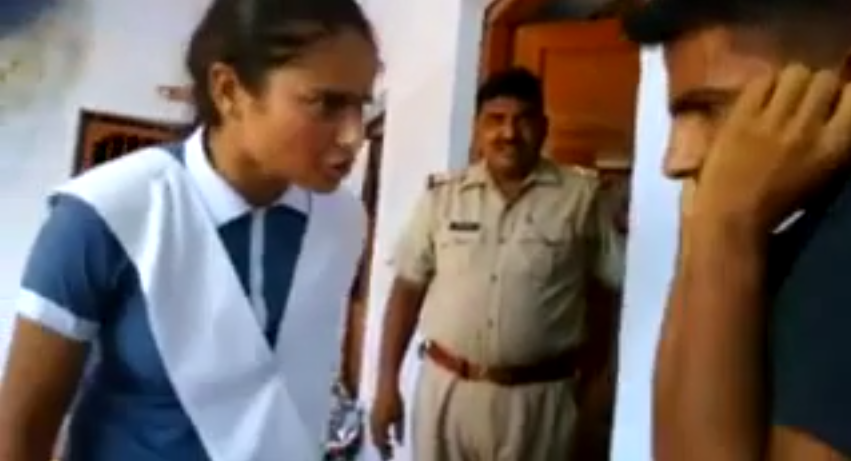 "Then I told my father, 'I want to go beat him,'" she continued. "So my father came with me and I hit him. I hit him a lot. The man in charge of the police station – Siddharth Goswami – made a video."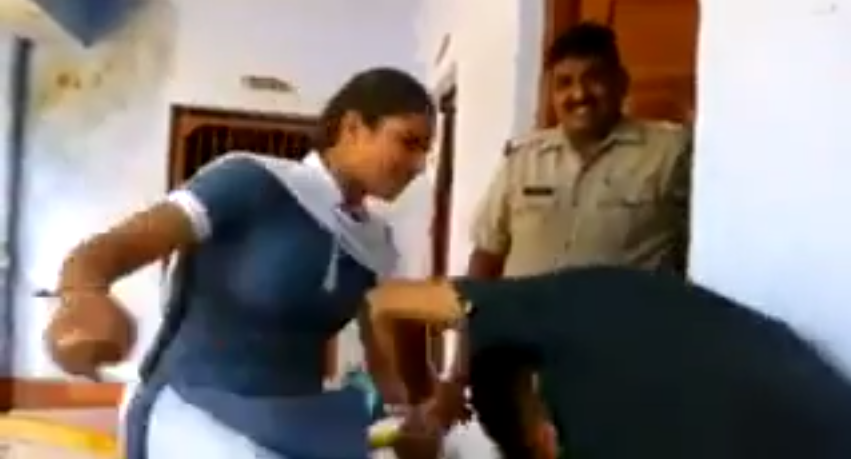 Singh said that the girl and her alleged harasser are both juveniles and neither party pressed charges or filed an official complaint.
"I don't want him to go to jail and I don't want an FIR," the teenage girl said to NewsX. "I wanted him to learn a lesson so that what happened to me today won't happen to any other girl tomorrow."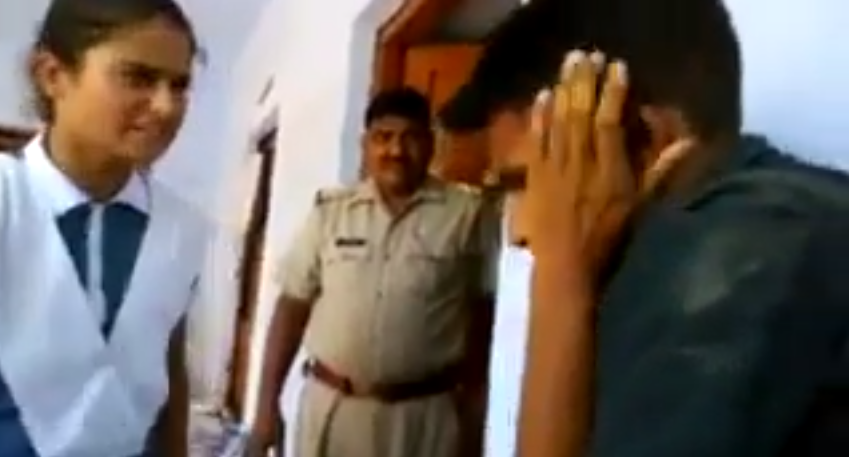 Responses have been mixed. Some people have been critical of onlooking police, while others are in favour of the girl's actions.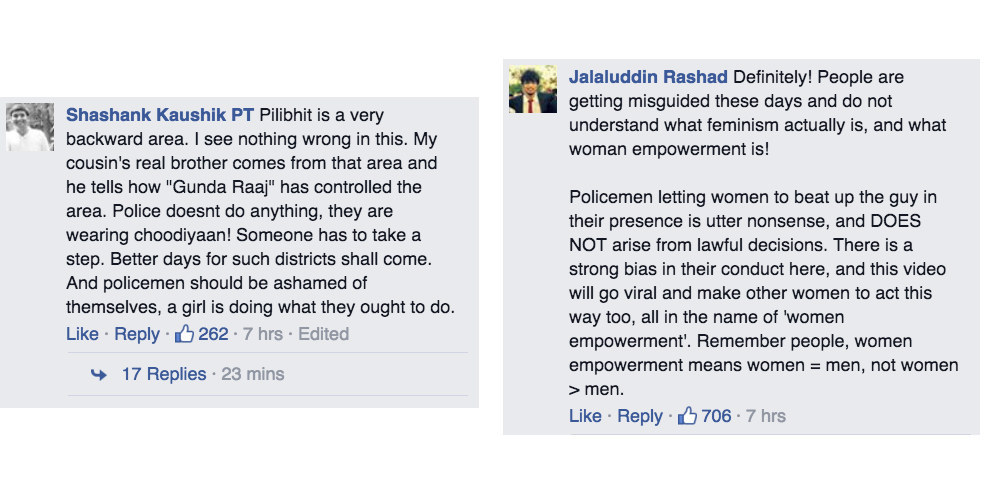 Follow BuzzFeed India on Facebook: