Earlier this week, the nation watched on in awe as Arvind Kejriwal and the Aam Aadmi Party decimated the Modi-Shah duo and India's political dynasty both, without breaking a sweat.
As if that wasn't badass enough, a video just resurfaced of Kejriwal telling India News that congress would win zero seats. AND THIS INTERVIEW WAS A WEEK AGO.
This is pre-polling, pre-results Kejru, confident enough in Congress's abysmal standing that HE WROTE IT DOWN AND SIGNED A PIECE OF PAPER.
Combine his divination skills with his fixation with brooms and we've gathered ample evidence that there's a wizard in our midst.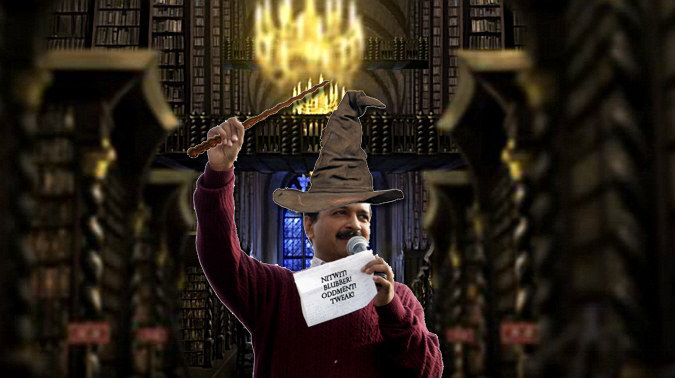 Arvind Kejriwal And The Dethroned Gandhi Prince, coming soon to legislation near you. *Cue Harry Potter theme music*