Here's Chief Minister Mukul Sangma rocking out to Queen's eighties anthem, "I Want To Break Free," for attendees of 2012's "NICT Meghabytes."
Sangma, who belongs to the Indian National Congress party, has been in politics since 1993 and has been Chief Minister of Meghalaya since 2010.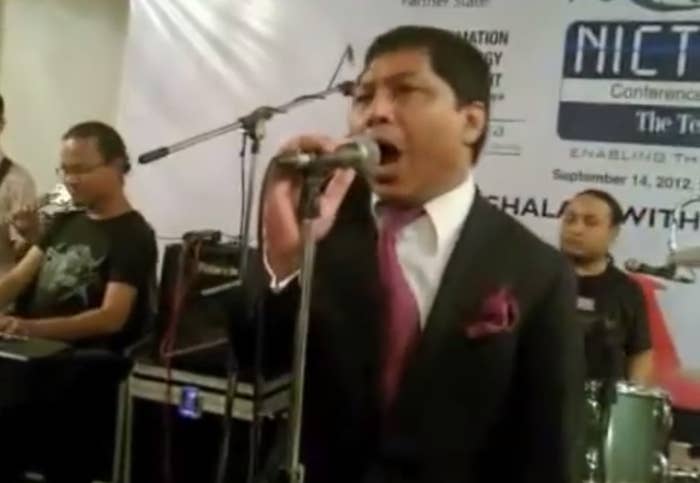 And we salute his commitment to rock n' roll.