We hope you love the products we recommend! All of them were independently selected by our editors. Some may have been sent as samples, but all opinions and reviews are our own. Just so you know, BuzzFeed may collect a share of sales or other compensation from the links on this page if you decide to shop from them. Oh, and FYI — prices are accurate and items in stock as of time of publication.
1.
Grab a specifically designed garbage disposal brush that'll get the gunk out of all those hidden corners that you can't reach with a regular cleaning brush.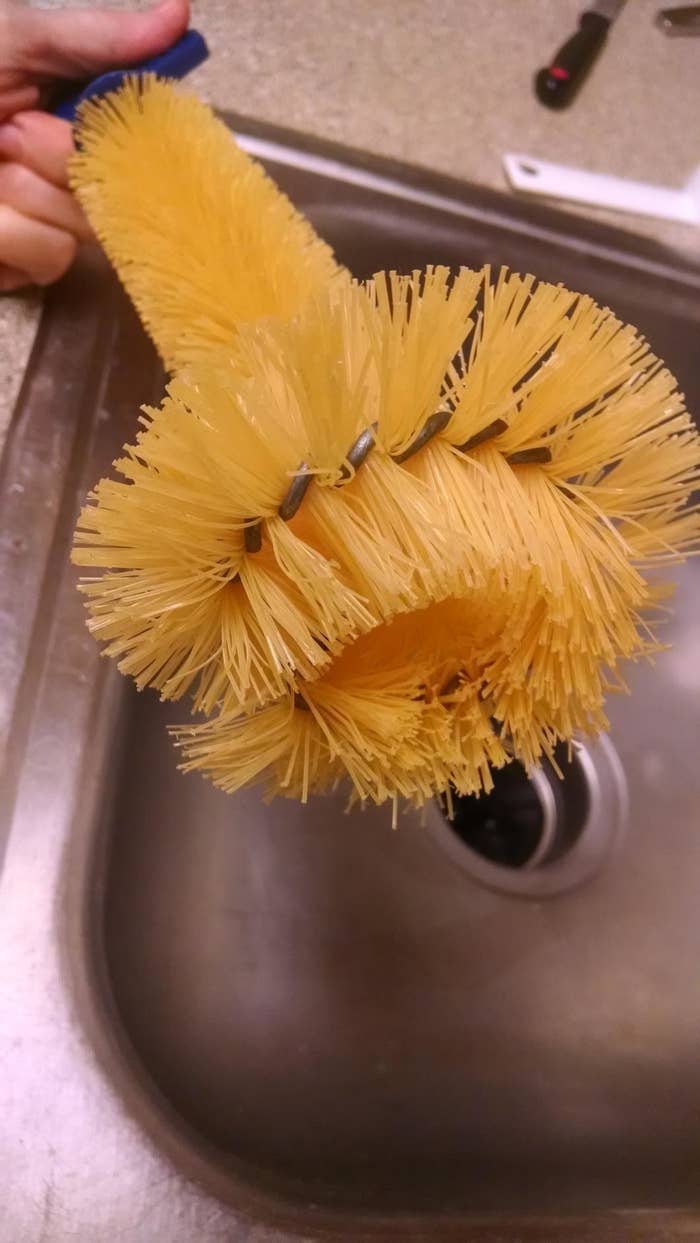 2.
Pop a packet of foaming cleaner down your disposal. The foam will help to lift all the buildup, and should clean more deeply than just using a liquid.
3.
Replace the rubber collar at the top of your garbage disposal with an anti-microbial one, especially if you just can't get the old one clean and smell-free no matter what you do to it.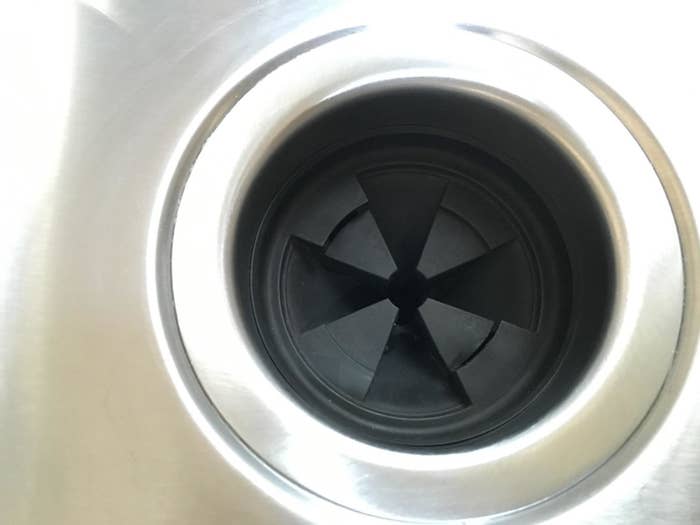 4.
Try a pack of deodorizing balls for when you know the darn thing is clean, but there's still some lingering odor. These babies will get rid of that smell and keep it gone.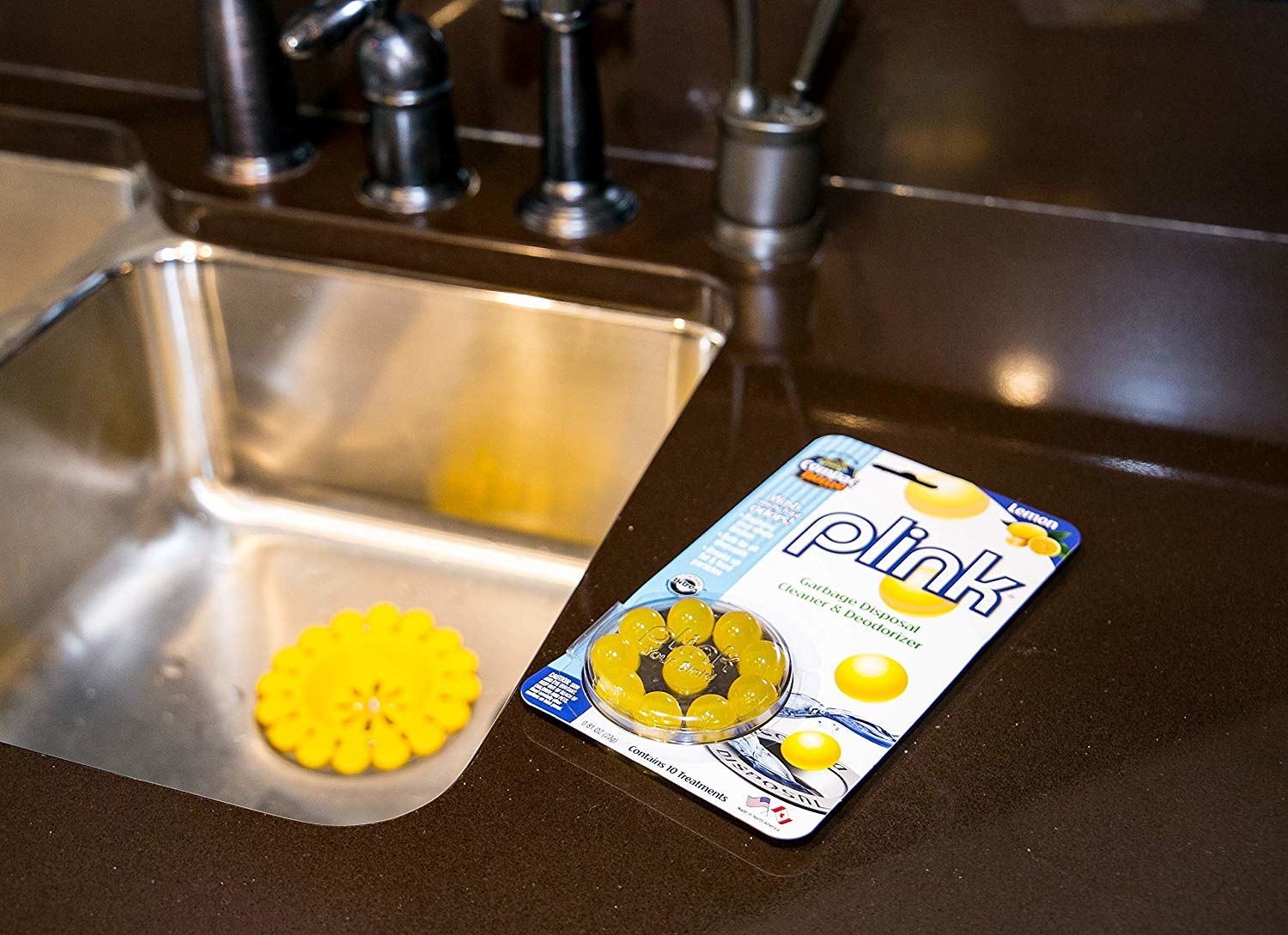 5.
Or, DIY your own garbage disposal refresher pods using household ingredients and kitchen leftovers.
6.
If you want to expend even less effort, putting a few pieces of fruit down the disposal can effectively clean and deodorize.
7.
Stop big, smelly scraps from even entering your garbage disposal with a Disposal Genie. This genius invention will still let water flow easily, but stops bigger food pieces, silverware, and other unwanted things from going down the disposal. Prevention is nine-tenths of the cure, you guys.
8.
As a last resort, consider replacing your garbage disposal. It's splurgey, but less than you might expect, and installation is actually pretty easy — little more than just twisting the old one out and twisting the new one in!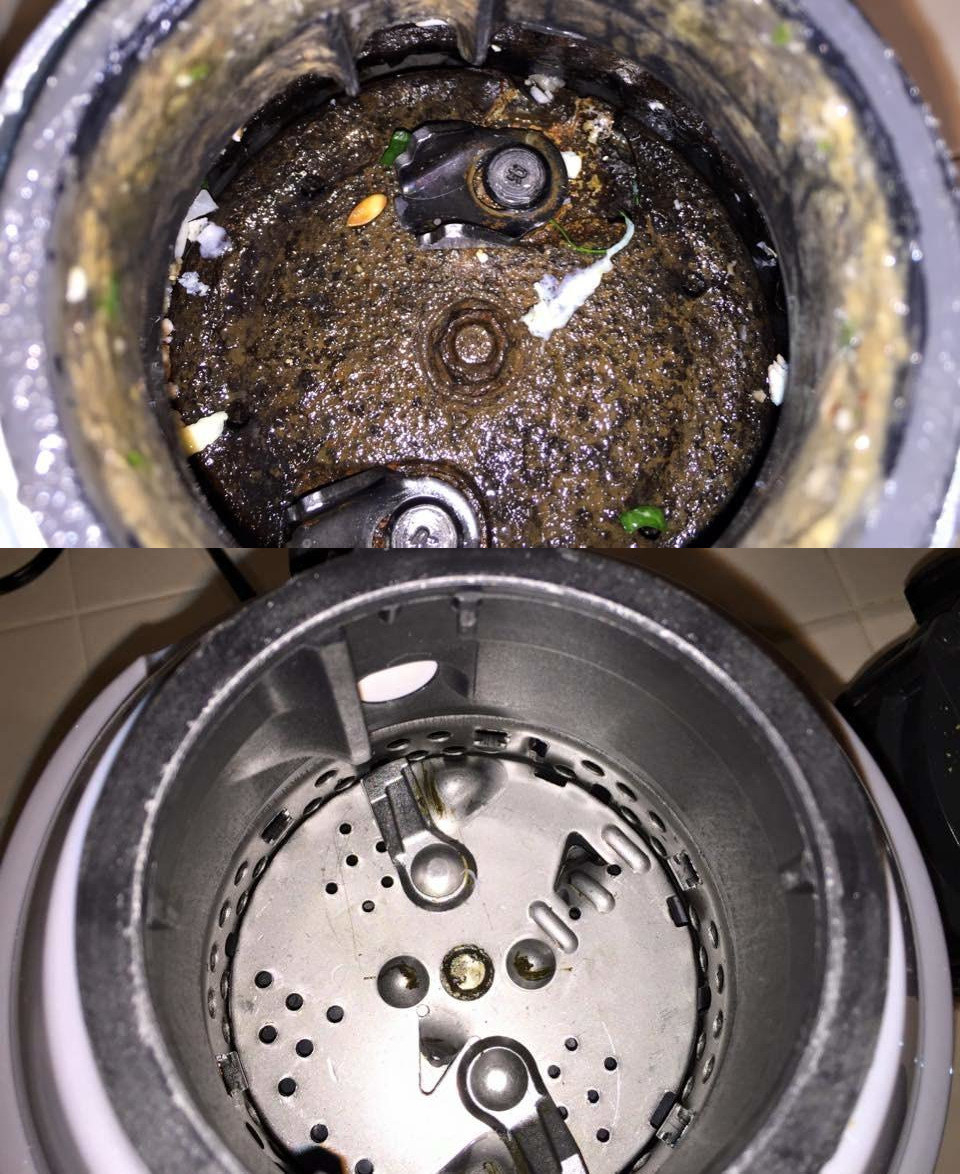 9.
Make sure you're using your disposal properly, whether you replace it or not. Several common mistakes can lead to an increase in odor, bacteria, and more unwanted grossness.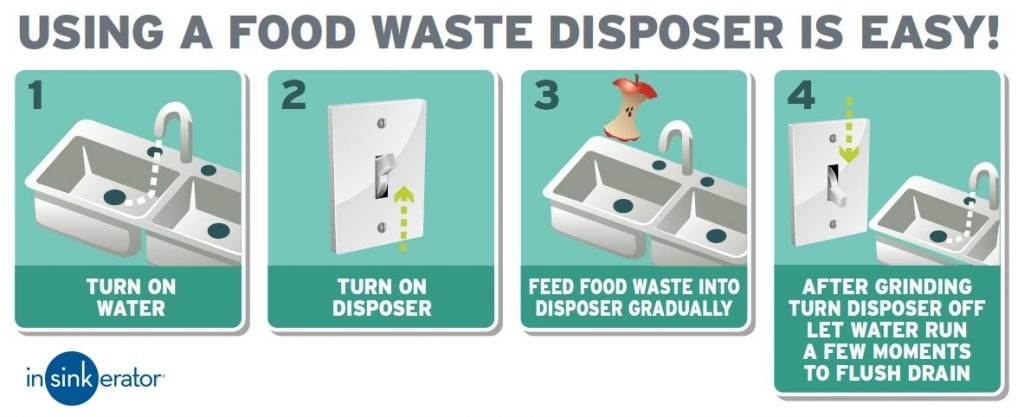 You to your garbage disposal now: